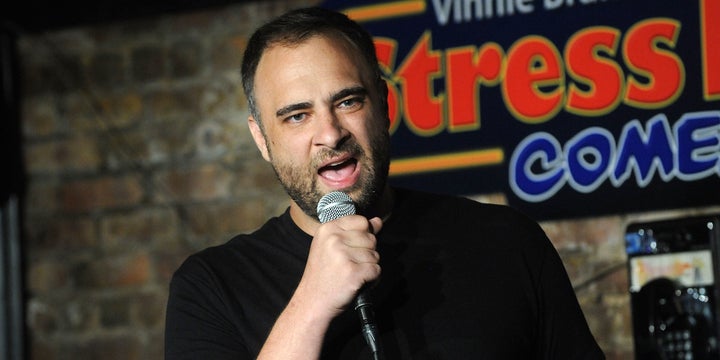 Kurt Metzger, a comedian known for his standup routines and his work on Comedy Central's "Inside Amy Schumer," went on a series of misogynistic tirades about rape on Tuesday, pushing Amy Schumer to comment on the mess on Twitter.
On Wednesday, Schumer expressed her disappointment with Metzger's comments in two tweets. "I am so saddened and disappointed in Kurt Metzger. He is my friend and a great writer and I couldn't be more against his recent actions," she wrote.
For those who haven't been closely following the ordeal here's a rundown of Metzger's Facebook and Twitter rants, what drove him to make these comments in the first place, and what has happened since:
According to an Aug. 13 Facebook post written in a private group for female comedians, a user wrote a warning to other women: "Posting this on behalf on a woman in the community, who would like to remain anonymous, but wants to warn other women, and let other women who may have raped by [Aaron Glaser] know that they're not alone," the woman wrote.
After an investigation by UCB, Glaser was banned from the comedy theater. (Head over to Mic to read more about how everything went down.)
On Aug. 14, comedian and writer for "Inside Amy Schumer" Kurt Metzger went on a sarcastic rant on Facebook in response to the accusations against Glaser, in which he admonished rape victims who do not immediately go to the police.
"Guys I have just heard some disturbing news, this guy Jiff Dilfyberg is a rapist!" Metzger wrote. "I know because women said it and that's all I need! Never you mind who they are. They are women! ALL women are as reliable as my bible! A book that, much like a women, is incapable of lying!"
You think I would dare ask my God, Lord Jesus Christ the Nazarene to provide any "details" or "evidence" of any kind before I believe in him? Or a woman? No, because that be that would be like hammering the nails into Jesus My Lord's feet! Or re-raping the victim's good hole!!! Or asking for proof in a murder trial!

Anyway Jiff Dilfyberg is dangerous! So fucking dangerous that we can't go to the police to report his many rapes! That would just be tooooo rapey, and the women are too brave for that. If we ask them to even merely also post a vague account of what happened before asking us to believe that would like re-raping their rape! These women are as BRAVE as they are sore!
Metzger specifically directed much of his vitriol on Twitter at feminist news sources.
On Wednesday afternoon, Amy Schumer posted a statement to Twitter addressing Metzger's comments.
"I am so saddened and disappointed in Kurt Metzer," Schumer wrote. "He is my friend and a great writer and I couldn't be more against his recent actions."
Schumer added that Kurt does not work for her and "is not a writer on my show." According to IMDB, Metzger is credited writing for 39 "Inside Amy Schumer" episodes.
The Huffington Post reached out to Comedy Central to confirm whether Metzger is still working on the show, but did not hear back.
Since just after 12 a.m. on Wednesday Aug. 17, Metzger has been silent on social media.
He wrote that he was not trying to blame "any victims for anything," but was addressing the "perennial social media mob who, without knowing victim or accused, GLEEFULLY want to be part of social mob justice."
Metzger wrote on Facebook:
My point, which I could have made more tactfully, was this: Why did the story of what actually happened come out AFTER this guy is declared a rapist? I will listen to ANY victim's account. All that was given initially is "psssst Aaron's a rapist pass it on." My point was that no one seems disturbed by this. No one sees that down the road, next time we might get it wrong.

I did not "yell at victims to go to police." They are VICTIMS. I am yelling at the people who said, "Women CAN'T go to the police! They have to work outside the system!" I think that's utter bullshit and leads to rapists walking free. It hurts the victims of sexual assault. I hear this and it enrages me. I believe that any accusation of sexual assault is a serious charge that should be taken seriously, and that UCB should have notified the police or at least encourage the victims to go to police before attempting to handle it themselves with an "internal investigation".
"I didn't fire Kurt," Schumer tweeted. "He isn't a writer for my show because we aren't making the show anymore."
Early Thursday morning, Metzger tweeted a link to the most recent episode of his podcast "Race Wars," which was recorded Wednesday night and addresses the series of events in a two-hour conversation between Metzger, Erin Gloria Ryan, Charlamagne tha God and Barry Crimmins.
The Huffington Post reached out to Metzger and Schumer for comment but did not hear back by the time of publication.
Related
Before You Go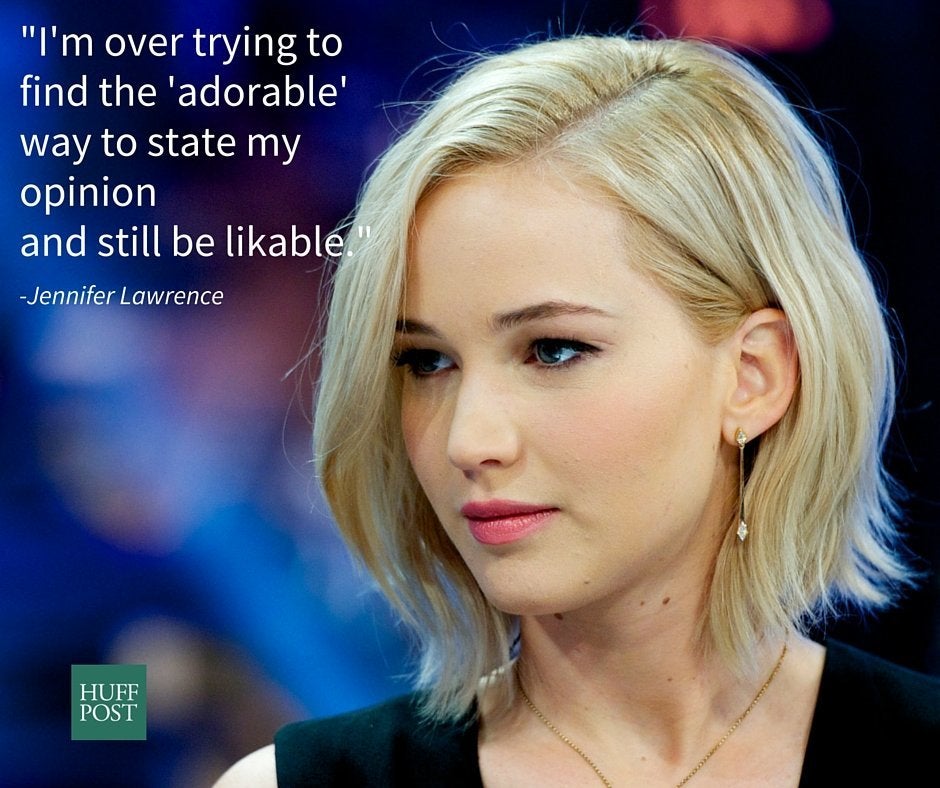 15 Times Famous Women Shut Down Sexist Bullshit In 2015
Popular in the Community