 The country of Bhutan is a hard place to visit -- and not just because the land-locked nation is high in the Himalayas, hidden between India and China, east of Nepal.
In 2010, fewer than 29,000 tourists made it into the country. A government-mandated "tariff," or amount visitors are required to spend daily, discourages independent tourism. Currently visitors must spend $250 a day for the high-season months of March, April and May; almost all visitors book a package tour that complies with the rules.
Mumbai-based photojournalist Adeel Halim spent more than two weeks in Bhutan this February, photographing the people of the country and offering some perspective on a place that few travelers -- even the most intrepid -- will ever get to see.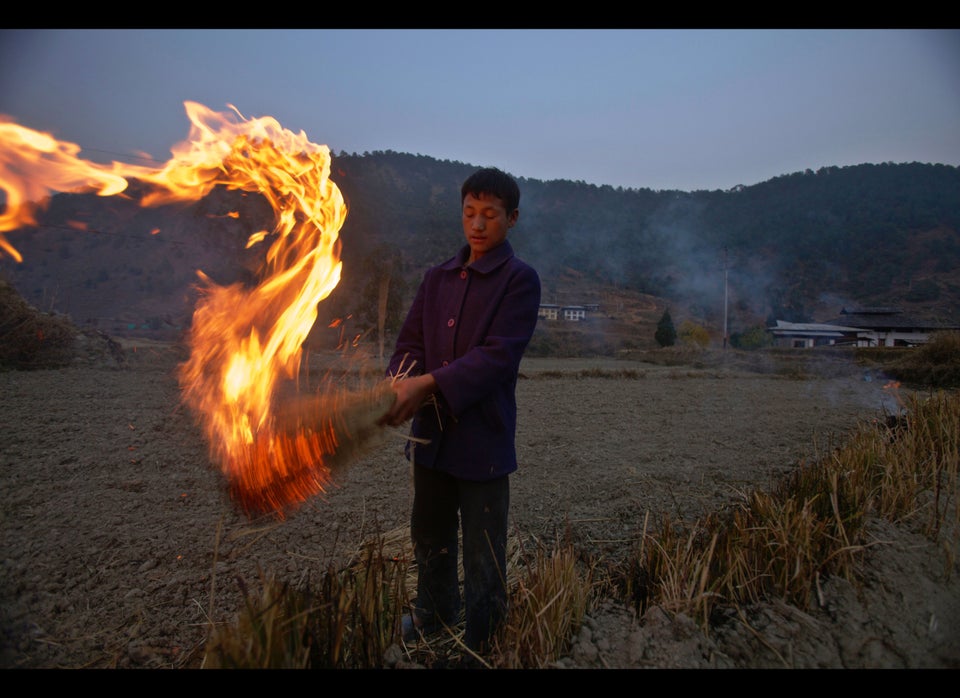 CORRECTION: A previous version of this article stated that Bhutan places a cap on the number of tourist visas it issues annually. Niall Murtagh, Marketing and PR (North America), Tourism Council of Bhutan, tells HuffPost Travel "there is no limit in the number of tourists which can visit the country."