 Rumors aside, Moore's hospitalization could be viewed as long-in-coming. Moore has reportedly been released from Sherman Oaks Hospital, but the frantic 911 phone call made from her house went public on Friday, inviting more speculation and making clear the concern for the star's health.
"She smoked something. It's not marijuana, but it's similar to incense and she seems to be having convulsions of some sort," her friends say in the heavily-redacted phone call, adding that Moore appeared barely conscious.
A friend also told the emergency dispatcher that Moore had been "having some issues with some other stuff lately. I don't know what she's been taking or not."
Moore has copped to having alcohol and substance issues before. The self-described "trailer park kid" had a rough upbringing that included moving several dozen times and the man who she called Dad committing suicide in 1980. Moore is also the first to admit that she was a hard-partying teenager, reportedly acquiring a cocaine habit that landed her in rehab for two weeks during her Brat Pack days. Her drug use even drew concern from "St. Elmo's Fire" director Joel Schumacher, according to a 1996 report from People magazine, though she subsequently kicked the habit.
"We have an ongoing conversation. They have the gene, and we warn them: 'You have a predisposition to be an alcoholic.' It's on her side of the family and mine. It's something to be aware of. My kids are strongly anti-drug," he said.
Meanwhile, a report that surfaced in October amidst divorce rumors may have been the first to link Moore with substance abuse problems again. In Touch reported a source that claimed that "Demi is a complete mess... The last year of her life has been a downward spiral, and she's being urged to face her demons."
The source also confirmed that Moore had succumbed to her old ways, saying "it's a misconception that she was ever 100 percent sober. She's been drinking for years."
Check out some photos of Demi Moore below.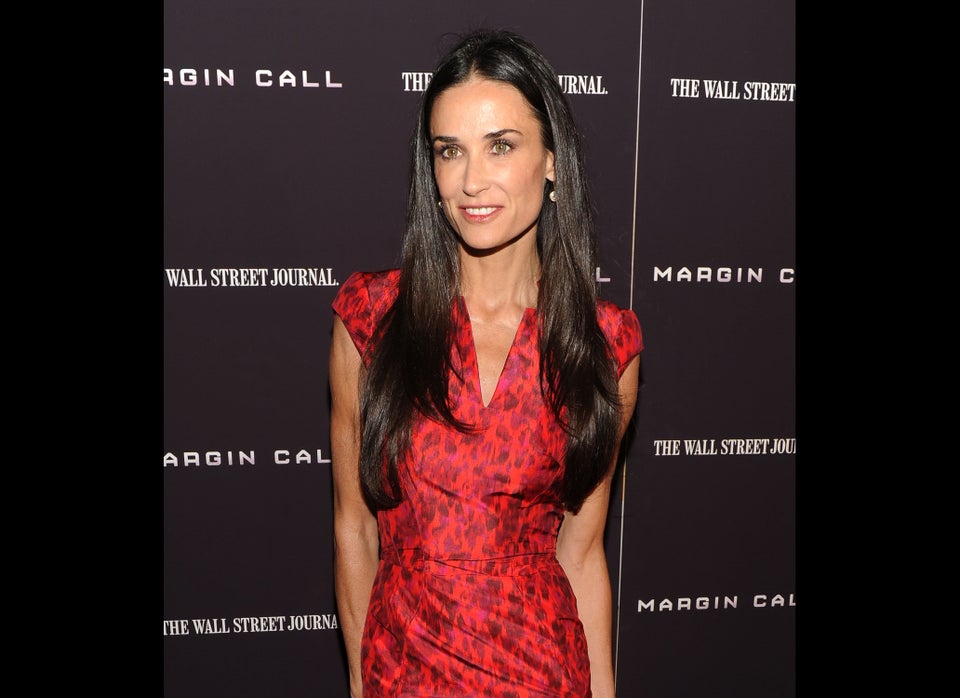 Related
Popular in the Community