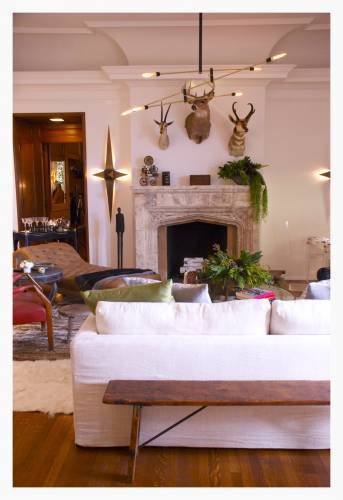 Have you ever walked into a room and felt immediately at home?

Suzanne Furst of Suzanne Furst Interiors and her daughter-in-law, Estee Stanley of Estee Stanley Interiors, create that kind of space.

The real-life inspiration for the re-designed library currently on display at the Greystone Mansion Showcase House is Stanley's client, Discovery Land Company founder, Michael S. Meldman.

Since Meldman's passion is creating eco-friendly, indigenous luxury residences and resorts, the designers sought to create a room utilizing elements that were both new and old.

A 1980's lucite backgammon table looks at home beside vintage leather chairs, found objects, antiques and mid-century wall sconces.
Iconic black and white photographs from Los Angeles' Fahey/Klein Gallery of Bobby Kennedy, Steve McQueen, and Muhammad Ali (to name a few) line the walls. One of my favorites is shown here.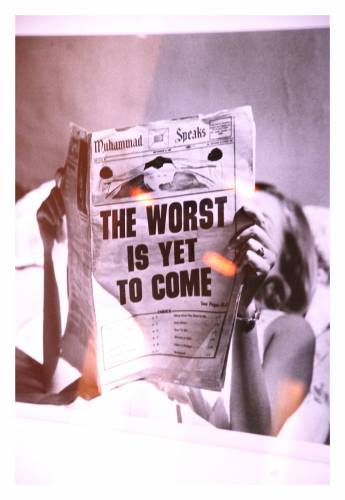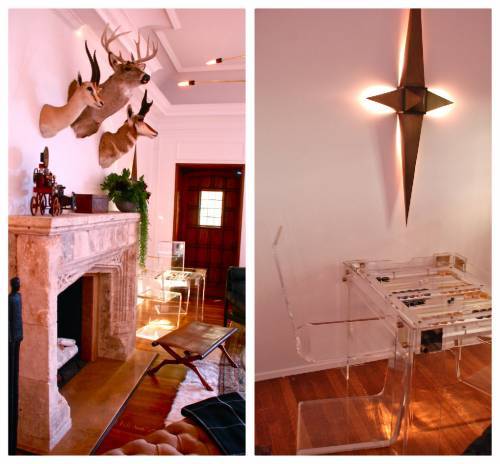 "When most people do a design house they want everything to look fresh and cutting edge, but design is not just about new," says Furst. "It's about putting together eclectic pieces that work and make the room feel comfortable, warm and livable. That's the design I've always done and I think Estee does the same... we want people to visit, hang out, feel comfortable and spend time with friends."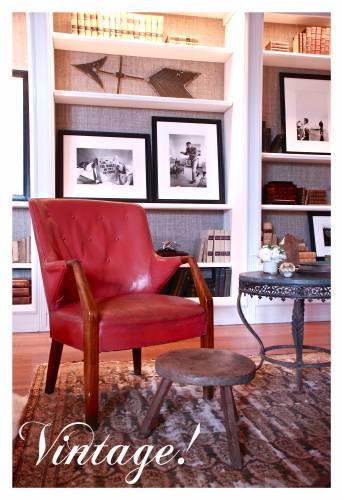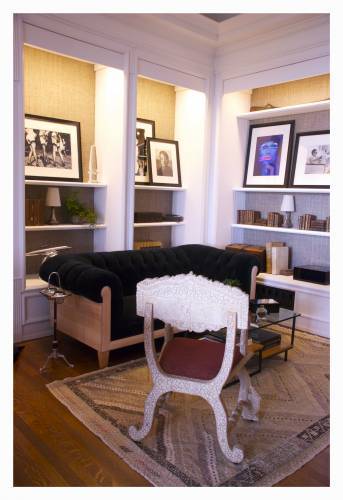 This room's got soul, warmth and personality. I think it's interesting that even when money's no object -- like in the case of a successful developer's decorating budget or a designer showcase house -- a beat up wooden stool and worn leather chairs can make such an elegant statement. It simply looks like the decor of a truly rich man -- and by that, I mean someone who lives life to the fullest.

So, if the leather upholstery looks like it's seen a few parties -- all the better.