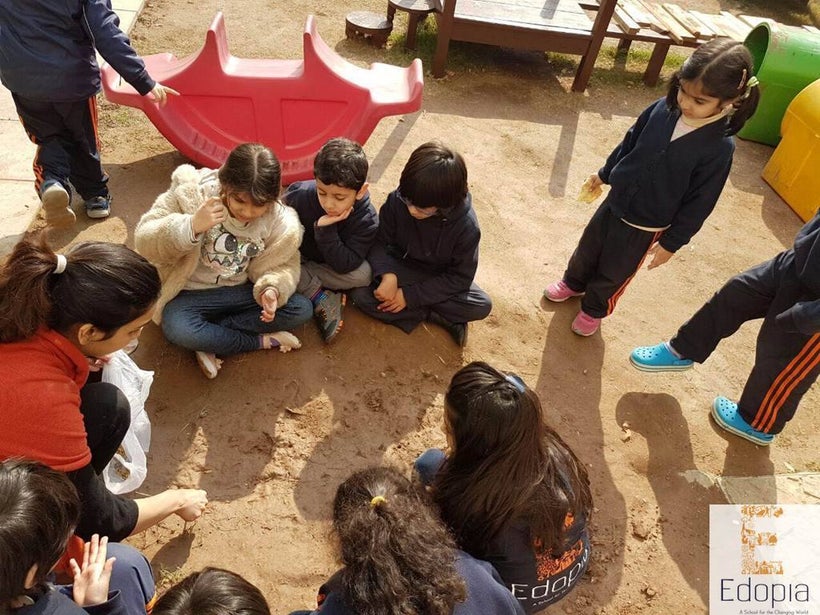 With mounting concerns about the future of public education after Betsy DeVos' confirmation as Secretary of Education along with lackluster testing results compared to countries around the world, the future of education in the United States is a hot button issue. So much in fact that protesters kept DeVos from entering a Washington, DC public school shortly after her confirmation.
The Edopia school in Islamabad, Pakistan was founded on July 5, 2014, and takes a unique approach to education and could provide a framework for solving the issues facing public education in the United States and numerous other countries around the world.
Edopia explains their mission statement as the following:
At Edopia, we can take a break to feel the wind on our face, bask in the sunshine and hear the cuckoo bird. Or we can work tirelessly to come up with engineering solutions for the energy crisis. Your day is your own canvas.
Edopia is a community. It is not a preparation for the real world. It is the real world. A place where laughter, choice, passion, conflict and failure is real.
Choice: We believe that learning cannot be standardized. We personalize our learning at Edopia. Other than the core subjects, all classes are optional. Children devise their own timetable based on their aptitude, needs, and desires. We value children for who they are. There is no pressure to conform as long as individuals are engaged in learning and are respecting all people and opportunities in the community.
Voice: Edopia works on an authority-sharing model. The Head of School shares her authority with teachers and students alike. Jaweria sets the parameters of rights and responsibilities for all members. Within these parameters, we respect the voice and choice of everyone. This structure empowers us and encourages us to respect the community. The voice of all members is heard in democratic assemblies, where each member, irrespective of age, has one vote. The Head of School has the right to veto resolutions that are outright against the ethos of the community.
Mentoring: Edopia is a center of learning for all ages. The administrators and coordinators support all teachers in their endeavors. The teachers mentor all students. Teachers hold small group and one-on-one sessions with the children alongside formal classes. Formative feedback guides academic goal-setting and progress. Teachers help children to reflect on their choices and make informed decisions through periodic meetings.
Edopia is progressive, alternative and democratic.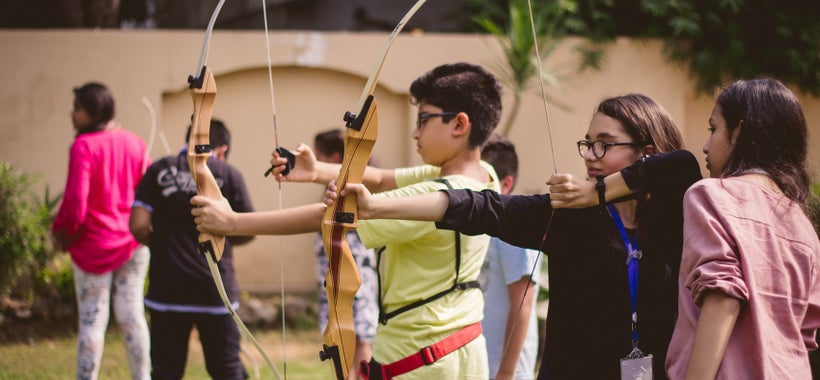 "Students lead more than teachers," Founder and Head of School, Jaweria Sethi explained. A statement which is the foundation of the curriculum at Edopia*:
At Edopia, it is believed that learning takes place best when it is connected to the needs and preferences of a child. A child is not always a passive recipient of knowledge. He co-constructs meaning with his peers and mentors. The Edopian classroom is a dynamic place, with the students moving from group work to individual work in response to their needs and the needs of the inquiries to which they have committed.  
Such approaches to learning accommodate multiple intelligences and give each child the individual space to learn and to come to the right answers with their own understanding.
Edopia is a school without walls and learning is not confined by the boundaries of the classrooms. During the choice time, a child can partake in teacher-led projects, work with friends across ages, get extra mentoring, lead independent studies, read, play..even sleep. 
During the interview, Jaweria details the founding of Edopia, goals for the school, and the guiding force behind the school's curriculum.
*Updated with the current Edopia curriculum.
Watch Walter Interview Jaweria Sethi:
To keep up with Walter's journalism you can follow him @GentlemansHall on Twitter
Calling all HuffPost superfans!
Sign up for membership to become a founding member and help shape HuffPost's next chapter
This post was published on the now-closed HuffPost Contributor platform. Contributors control their own work and posted freely to our site. If you need to flag this entry as abusive,
send us an email
.