In the heart of an affluent Philadelphia suburb lies a palatial, 73-acre estate that was once the epicenter of a fast-growing religion said to have thousands of believers who thought of their leader as god on earth. This was ― and still is ―"Father's Kingdom," and a new documentary tells this amazing though largely forgotten story.
Currently on the festival circuit, the documentary explores the International Peace Mission, a movement that reached heights in the 1930s and slowly began to dwindle after the 1965 death of its controversial founder, "Father Divine" ― a man who called himself god.
"It was like being in another world," said the film's director Lenny Feinberg, whose other work includes documentaries like "The Art of the Steal," "Black and White" and "Dead All Over."
"[The Mission] lives in a very secluded, isolated venue and they have no focus other than being a follower of Father Divine. Just learning about his impact was amazing," he said.
Father Divine was also an advocate for anti-lynching laws and desegregation, using both of these campaigns to influence the Mission's core beliefs. He had both black and white supporters and often held rallies that inspired his followers to take part in the civil rights movement.
Researchers believe Father Divine's given name was George Baker, but he refuted the name as blasphemous hearsay, saying infamously that "God has no mother" and therefore has no origin. No one has verified Father Divine's real name. In a major victory for the movement, in 1973, eight years after Father's passing, the Peace Mission requested the Library of Congress remove the name "George Baker" from its records altogether.
"[Father] was empowering people in their lives in a way that some people, of course, are afraid of, you know, because of the enormous pull of a religion like this in terms of attracting people and keeping them," said Dr. Leonard Primiano, a professor of religious studies at Philadelphia's Cabrini University.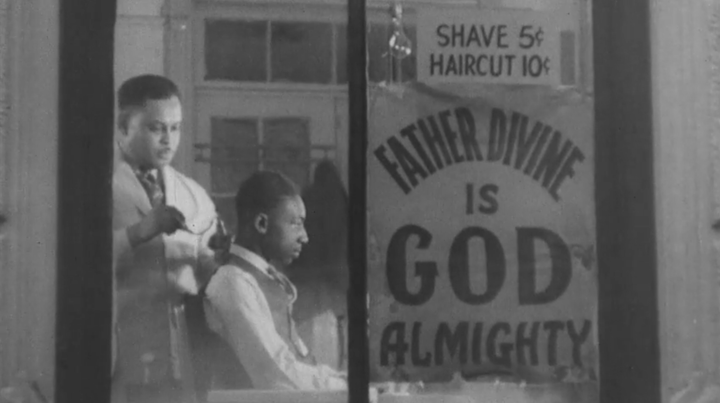 The voices of Father's longtime followers ― many of whom still live on the Philadelphia estate in the Main Line ― drive the narrative in "Father's Kingdom." Now advancing in age, they tell the complicated history of the mission and explain their sometimes controversial beliefs.
In a broad sense, they can be categorized as a communal religion based on Christian ideology. Like some Christian churches, they forbid alcohol and drugs, promote modesty laws and practice celibacy.
But they also heavily differ from the Christian norm. They prefer to say "peace" instead of "hello" because the latter has the word "hell" in it. Father also required followers to cut ties with their families because, as stated in Matthew 16:24, "Whoever wants to be my disciple must deny themselves and take up their cross and follow me."
And unlike other Christian sects, the Mission doesn't believe in heaven. Instead, as follower Dr. Christopher Stewart said, heaven is something here on Earth.
"The kingdom is a tangible thing and the followers have taken that so seriously and have really manifested extraordinary things," he said in an interview with HuffPost.
The documentary, in its examination of the mission's history, follows the history of a man and mission who fought against segregation, fed and empowered the poor and believed that God was here on Earth. Through this film the movement's impact is tangible.
"Father's Kingdom" has been scheduled at multiple festivals including: The Cleveland International Film Festival, The Salem Film Fest, The Charlotte Black Film Festival, Big Sky Film Festival in Montana, and Doc NYC.
Before You Go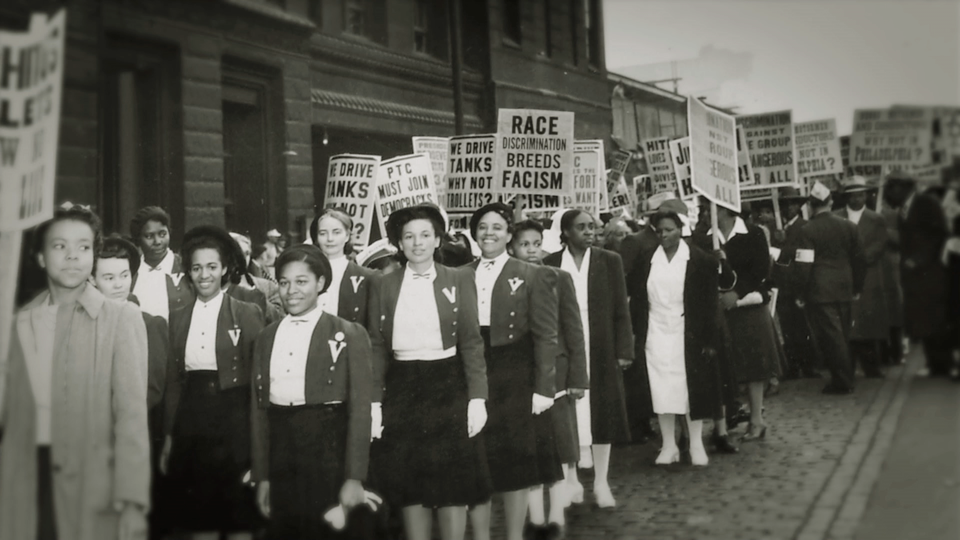 Father's Kingdom
Popular in the Community