Several minutes into reading Ari Aster's script for the new movie "Hereditary," Toni Collette was confused. Her agents had billed it as a horror project ― familiar territory, as Collette's chilly performance in "The Sixth Sense" earned her an Oscar nomination ― but what she held in her hands felt more like a grim drama. And that's not what she was in the mood for.
"I'd said to my team, 'I don't want to do anything heavy. I just want to do some comedies for a while,'" Collette said earlier this week. "And then they sent me this, and they said, 'I know what you said, but please just take a look at it.'"
When we first meet Collette's "Hereditary" character, a diorama artist named Annie Graham, she is delivering her mother's eulogy ― an introduction laced with dread. Her mother was a "difficult woman" with "private rituals," Annie laments. Something about her departure isn't typical. Back home, the trappings of a grieving-family saga unfold. Annie's wide-eyed, 13-year-old daughter Charlie (Milly Shapiro, from Broadway's "Matilda") asks the kind of questions any kid wonders about death. Her son Peter (Alex Wolff, from Nickelodeon's "The Naked Brothers Band"), a high school slacker, disappears into his room, bitter and brooding. Her psychiatrist husband Steve (Gabriel Byrne) tries to keep everything, and everyone, intact. As grief consumes them, eeriness sets in: a ghost appears, a clucking noise recurs, insects trickle in, a bird smacks into a window, Annie's mother's gravesite is desecrated.
Out of the household drama, terror is born.
"Even when I was pitching the film, I was pitching it as a family tragedy that turns into a nightmare, in the way that life can feel like a nightmare when things fall apart," Aster said.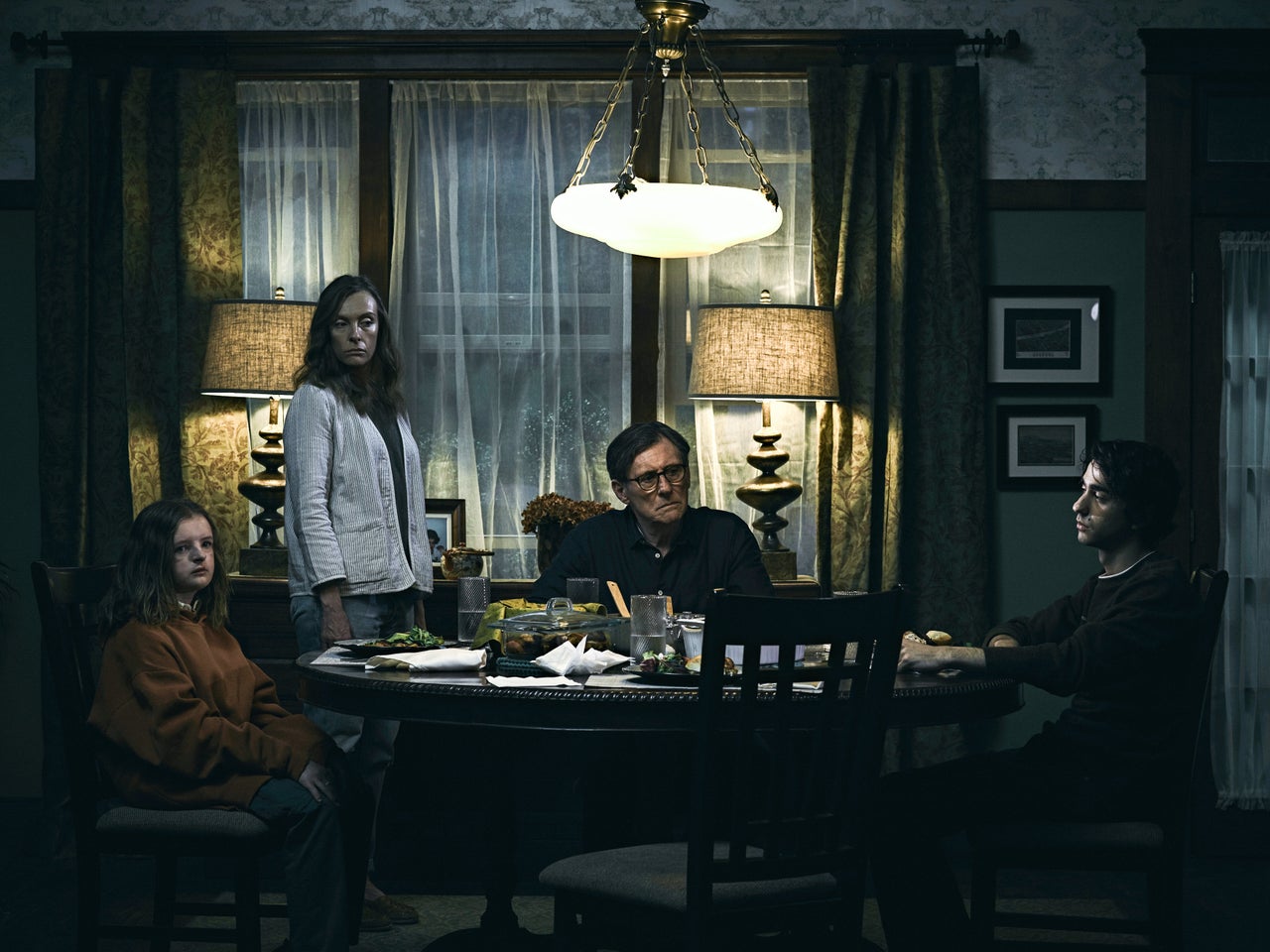 The 31-year-old first-time filmmaker came to the project armed with a bevy of cinematic touchstones. Some belonged to the "domestic melodrama" genre; others were traditional horror pieces. To Wolff, he described "Hereditary" as "Rosemary's Baby" meets "Ordinary People." Collette saw shades of "The Ice Storm." For his crew, Aster screened "Don't Look Now" and referenced Janet Leigh's demise in "Psycho." And the whole time, he now realizes, Aster was channeling psychodramas like "In the Bedroom," "Cries and Whispers" and the naturalistic catalog of his favorite director, Mike Leigh ("All or Nothing," "Secrets & Lies").
Collette couldn't say no. She was trying to avoid internalizing another heavy role, à la "Velvet Goldmine," "The Hours," "Evening," "Miss You Already" and "United States of Tara" ― but Aster's script got the best of her, even if she lost the horror bug as soon as Freddy Krueger entered her life at teenage sleepovers.
Her decision paid off. "Hereditary" was among the primo sleeper hits at this year's Sundance Film Festival, where reviews christened it one of the scariest movies in years. ("I've never experienced anything like this," Collette said of the positive word of mouth.) Pre-release buzz has been tantamount to a modest blockbuster, so much so that trendy indie outpost A24 is rolling the dice with a nationwide rollout opposite the star-studded "Ocean's 8." During a season known for easily digestible franchise behemoths like "Deadpool 2," "Solo: A Star Wars Story" and the forthcoming "Jurassic World" sequel, here comes a product meant to shock people in ways the average horror crowd-pleaser cannot.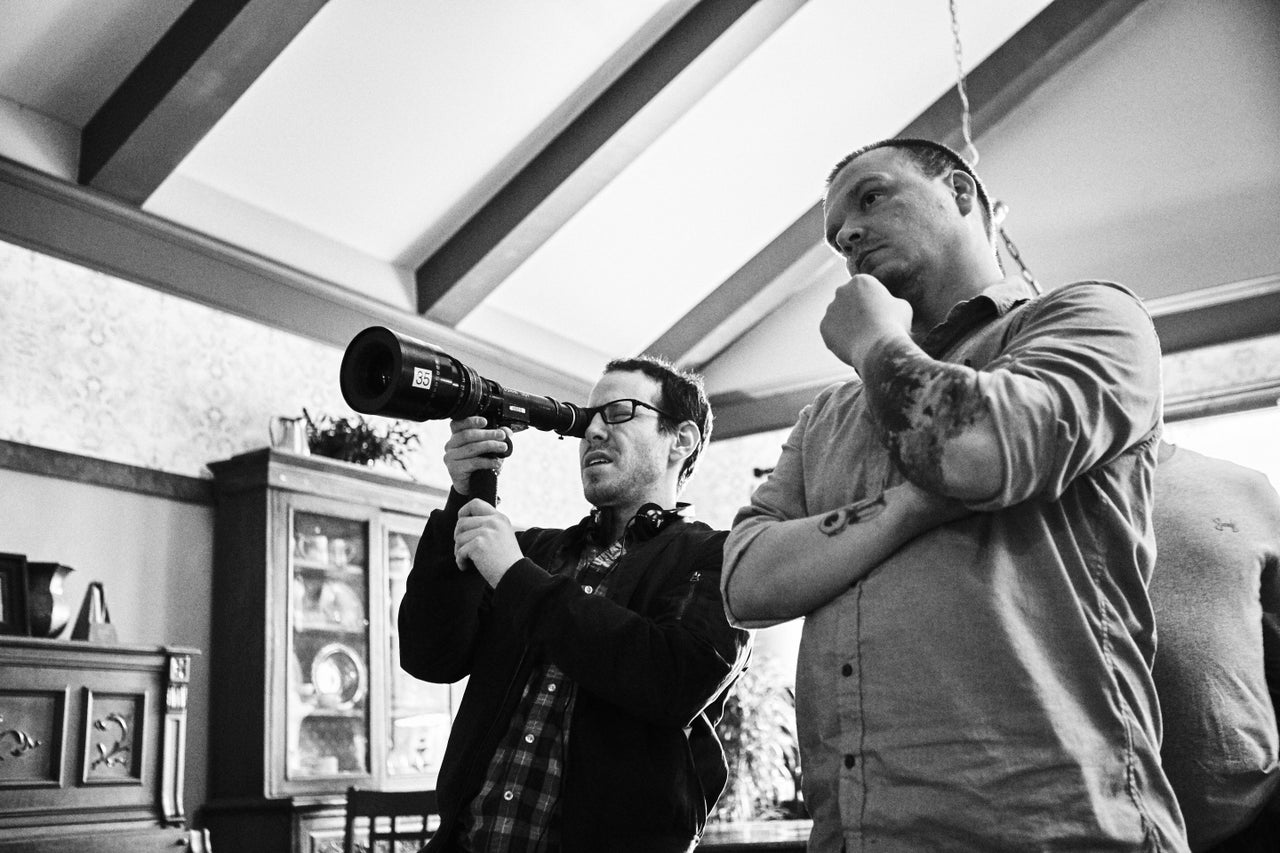 "It certainly was a welcome surprise to see the film be so widely embraced because ultimately it is a film whose primary aim is to upset the audience on a pretty high level," Aster said. "It's a very serious family drama that's been smuggled into a horror film, and I think the fact that it's being touted as this terrifying horror film is very good for it because it's finding a mainstream audience. If it weren't a horror film, then you just have an extremely bleak, hopeless drama, and who's going to go see that?"
The ghost that appears in Annie's home is something of a red herring, but that's not to say the terror grows any less palpable after the apparition vanishes. "Hereditary" builds toward something very sinister indeed. The frights escalate in tandem with the Grahams' spiral. As the clan tries to recover, they wind up encountering another loss. From there, family history intercepts their healing in unpredictable ways: feuds, panic, seances, occult mythology, a menacing treehouse, a Ruth Gordon-esque appearance from Ann Dowd and a key reference to the doomed Greek princess Iphigenia ― all of which are best viewed cowering in your seat, chuckling nervously with a roomful of strangers.
To diagram the film's thriller-friendly aesthetics and spooky atmosphere, Aster wrote a 130-page breakdown, shot by shot: where the camera would go in relation to the actors, how he'd pull off complex stunts, how the music (clucks included) functioned. Because it would cost too much to displace an actual family and redecorate their elegant house, the crew built sets on a Utah soundstage that became a makeshift home last summer. For the most part, it didn't even have ceilings. ("Hereditary" reportedly cost less than $10 million.)
"Ari is very controlling — not in a bad way, it's just that he's so specific, and I think having our own set was our way of controlling the environment and being able to utilize the space," Collette said.
Wolff was a bit more contemplative about it. "Boy, do I wish we had ceilings and were in a real house," he said, chuckling. "That would have made it a lot easier. But I think it added to the movie. I honestly think I kept my head down and didn't look up. I had everyone call me Peter. I was torturing myself for three months. ... I learned a really great lesson making ['Jumanji: Welcome to the Jungle'], where I was sitting there and [director Jake Kasdan] was like, 'OK, so now your hands dissolve and you fly into the TV screen and you scream.' I was thinking, 'How do I do that?' And then I was like, 'Fuck it, I'm flying into the TV screen!' And when you have that attitude, it's fearless. I like the 'fuck it' attitude. Just do it."
You need a "fuck it" mantra just to watch this movie's slow-burning creep, which Aster trimmed from an initial three-hour cut to a more accessible 127 minutes, losing about 30 tension-building scenes along the way. In its current form, "Hereditary" continually forces us to recalibrate our answers to key conundrums. Is Annie a good parent? What does her dollhouse art tell us about her children's oddities? What do the clucks and contortions mean? Where the devil is all of this headed? How much devastation can one tribe withstand? Clues emerge in fits and starts.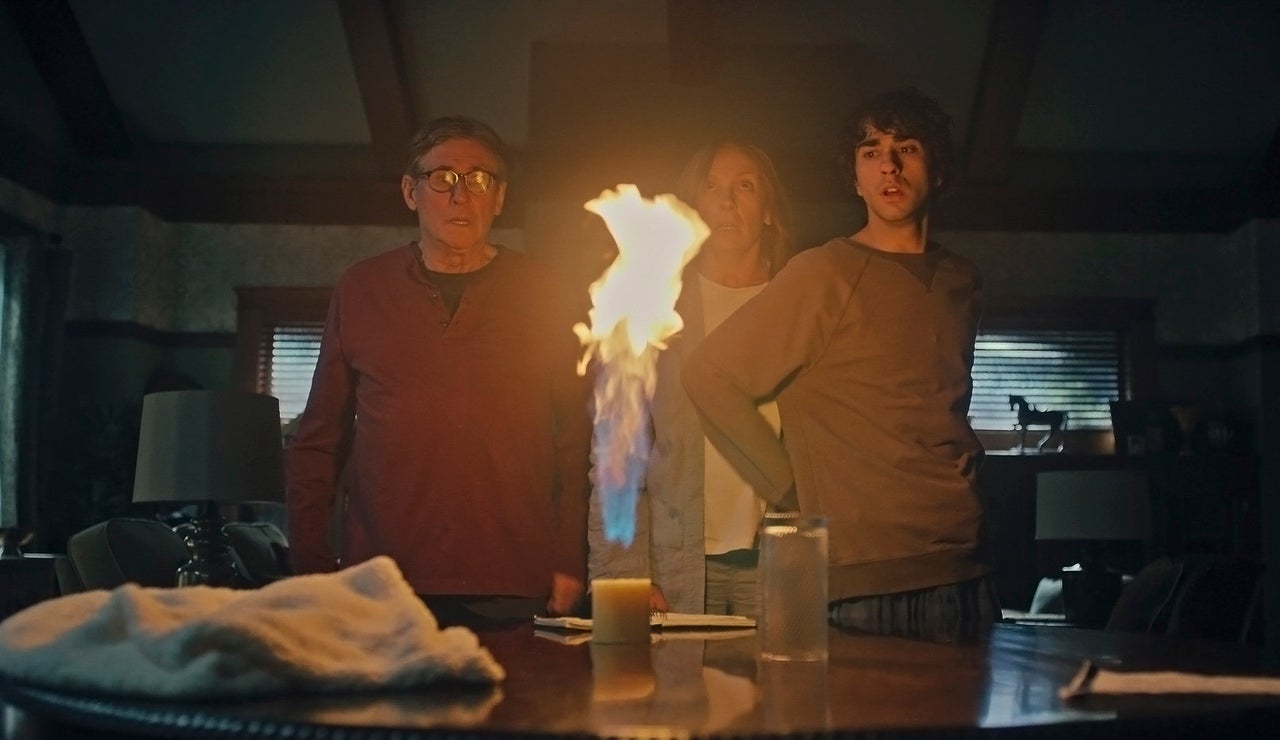 "I wanted the film to belong to an older tradition of horror films that take their time and are about something," Aster said. "There are so many horror films that have, at the center, a couple going through grief, but it feels like that is just a device to get to the scary stuff, as opposed to the scary stuff really growing out of the situation. I just knew I wanted to make a film that was about suffering."
Even if "Rosemary's Baby" is an obvious influence, this operates in the same vein as "The Babadook," "The Witch," "Let the Right One In" and "The Wailing," recent movies that use art-house sensibilities to advance time-honored horror tropes. These endeavors often attract the label "elevated horror," meant to denote more than jump scares and serial killers. The genre's disciples will eat up whatever they can get ― just look at the success of everything from "A Quiet Place," "It" and "Get Out" to "Happy Death Day" and the "Purge" series ― even though so much relies on cheap tactics and rudimentary storytelling. Aster wanted more than that.
"It makes sense that people have to distinguish in that way because there's a lot of shit out there," he said. "It's because there's a built-in audience, and the risk-reward algorithm works in the [Hollywood] studios' favor. So there are a lot of studios that produce these films extremely cynically. Those films just meet the demands in a very, very superficial, rote way, and so it is important to distinguish between when one is a cash grab and when one is a more sincere product."
As for "Hereditary"? It's the real deal.
Popular in the Community