As her new Endless Summer Cookbook hits shelves, Katie Lee invites domino inside her serene Southampton sanctuary.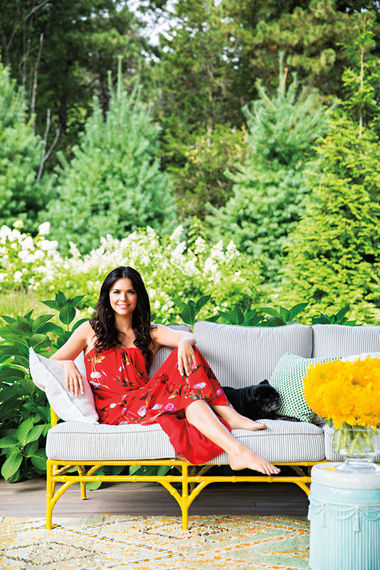 When we heard that Katie Lee had a new house in the Hamptons, we couldn't wait to see it. We're huge fans of Lee's serene style -- and her Southern charm and humble demeanor are just icing on the cake. But her bright and airy abode exceeded our expectations, and, while photographing it, we also caught a few snaps of Lee and her adorable pug, Fionula, together on the back patio.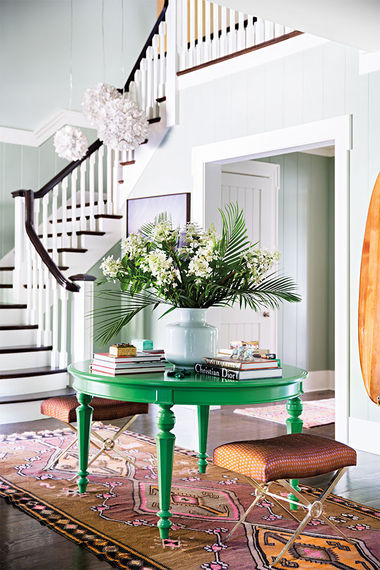 Immediately, we saw a very special summer cover in the making. This isn't the first time Lee has graced a domino cover, though. We featured her Greenwich Village town house in our June/July 2008 issue--and her tastes have only improved with time!
Lee painted her once-black entryway table a lively kelly green and reupholstered these basic X-base benches in textiles discovered by designer (and close friend) Nate Berkus in Sri Lanka.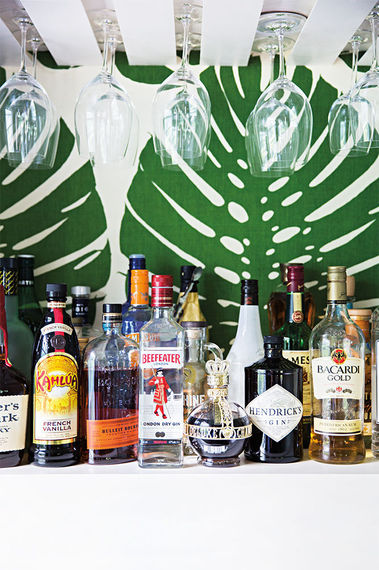 With half a roll of wallpaper left over from an old design project, Lee created this bright accent wall behind her bar. "It's fun and funky," she says, "and lends such a bright touch of color."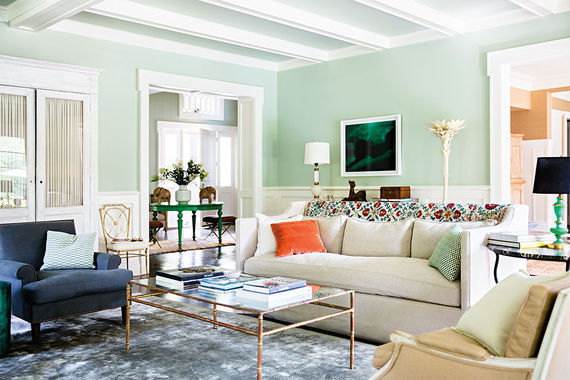 When decorating her new living room, Lee had a blast blending pieces from previous homes. "Although these items had never lived together before," she says, "everything somehow worked."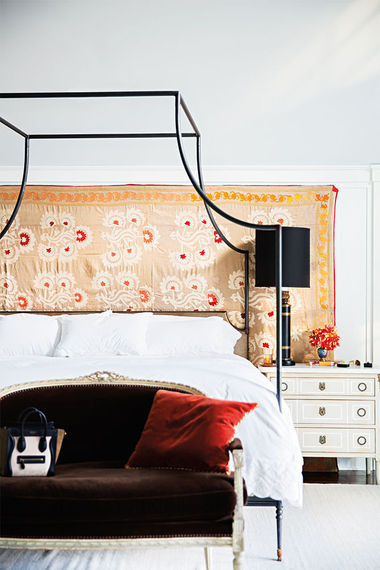 REUSE AND RECYCLE
"Comfort is very important to me, so one of my biggest design challenges lay in making the house feel relaxed," says Lee. With the help of pal Nate Berkus, she utterly transformed the newly constructed residence, and the pair got especially creative when it came to reimagining her existing furnishings in their new context. Berkus also steered Lee toward a soft, feminine palette, including the living room's soothing mint green. "I'd been going crazy with all the color choices, and, within five minutes, Nate helped me make a decision," says Lee. "He knows my style so well and was the most tremendous help."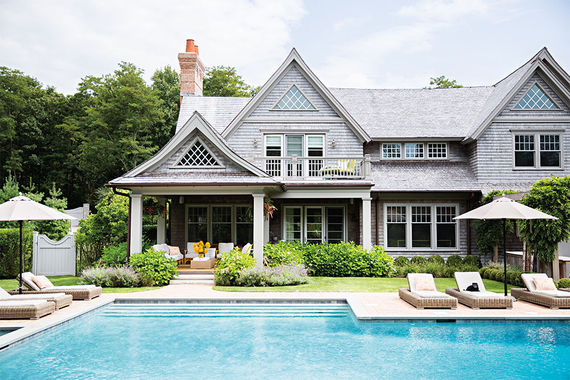 To Lee, it was important that the grounds, like the interiors, possessed a relaxed, carefree quality.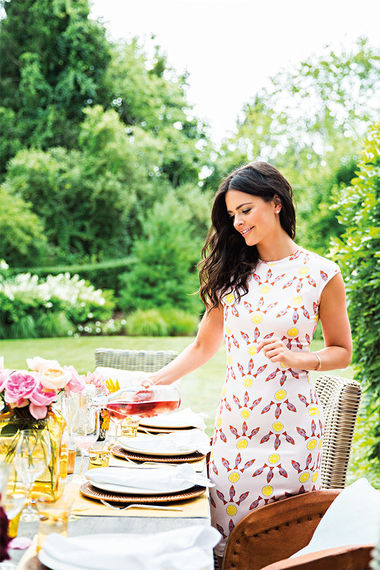 This outdoor entertaining area, complete with pizza oven and fire pit, is Lee's favorite place for relaxing. "It's the place where I most love to cook and hang out with my friends," she says.
photographs by BRITTANY AMBRIDGE
text by BRITTANY S. CHEVALIER
interior design by KATIE LEE