We've fallen in love with everything about outdoor lounging, courtyard entertaining and al fresco dining! Oh, you too? We thought so...
When styling an outdoor oasis, we like to start with finding inspiration from beautiful spaces that are hitting the mark on outdoor chic! Let these images be your guide to creating the perfect space!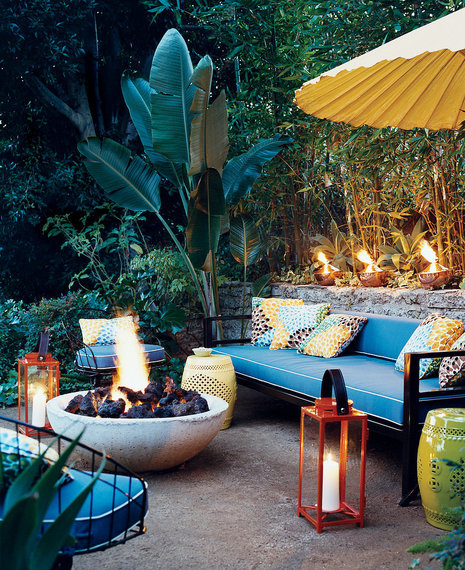 Why We Love It: This lush modern oasis has it all, including a beautiful fire pit, streamlined furniture in a jewel tone blue, bursting floral pattern pillows, garden seating in yellow and green and lovely orange lanterns for illuminating a lovely night!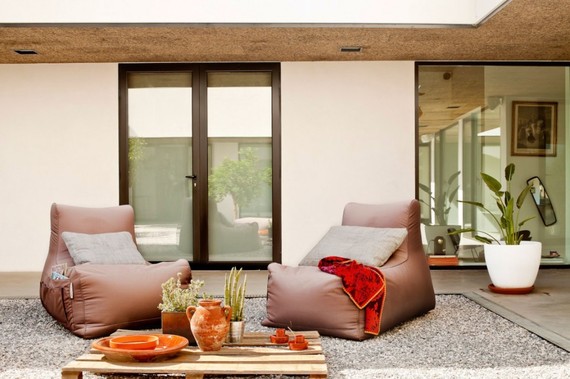 Why We Love It: The simplicity of this space keeps comfort in mind. The rustic minimal charm features welcoming loungers, an understated palette, a crate table, a mix of rustic and modern pottery, and cozy linen pillows.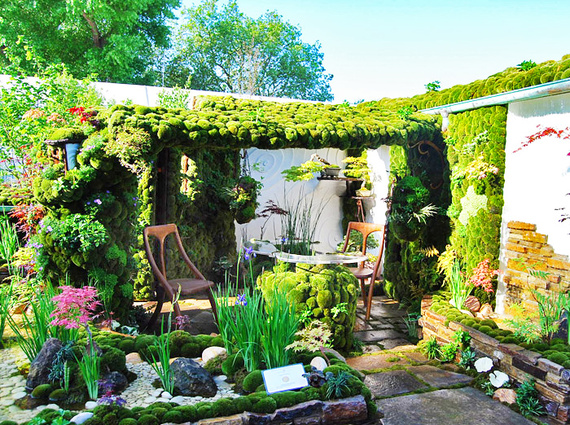 Why We Love It: This rooftop sanctuary is full of life! Green plants, moss and flowers are the dominant feature that make this space so dreamy. The Japanese bonsai plants, beautifully carved wood chairs and simple table create the perfect getaway for reading, brunching or daydreaming.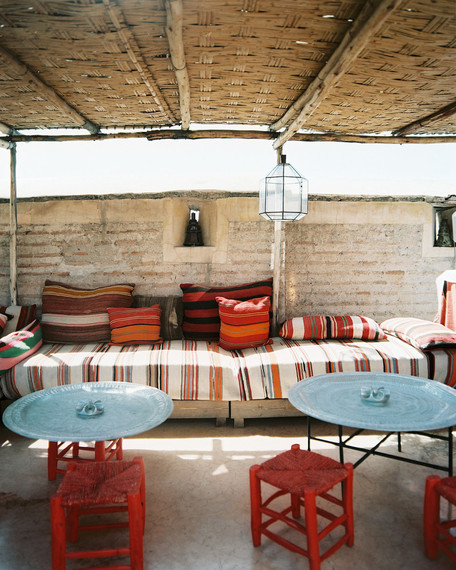 Why We Love It: There is a worldly charm in all Moroccan-designed spaces. This outdoor lounge has a captivating and relaxing feel. The lounger with gorgeous striped textiles, low seating and tables, and the awning and rustic wall create the perfect balance for a space you'll want to retreat in for hours at a time.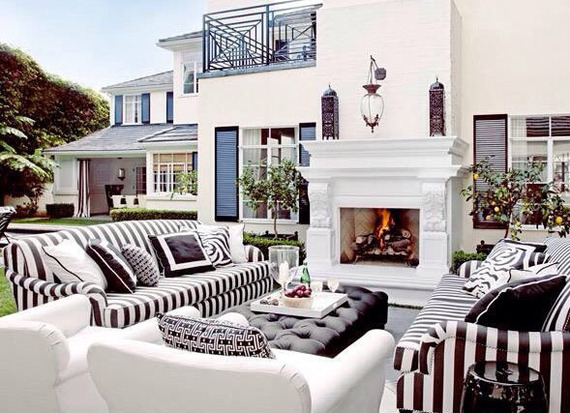 Why We Love It: This transitional outdoor living room welcomes the sun with this cheery black and white design. It has a sophisticated approach with great accents, lanterns and beautiful tufted ottoman bench in the center making it the perfect place for entertaining.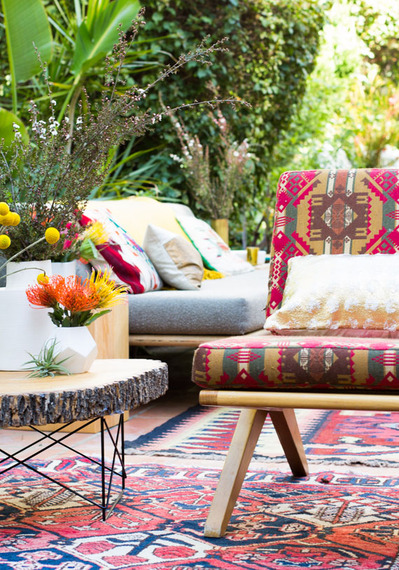 Why We Love It: This gorgeous Bohemian and eclectic style is inviting and casual. The bright colors of the rug and accents are playful and the wood furniture pieces give it a grounded feeling.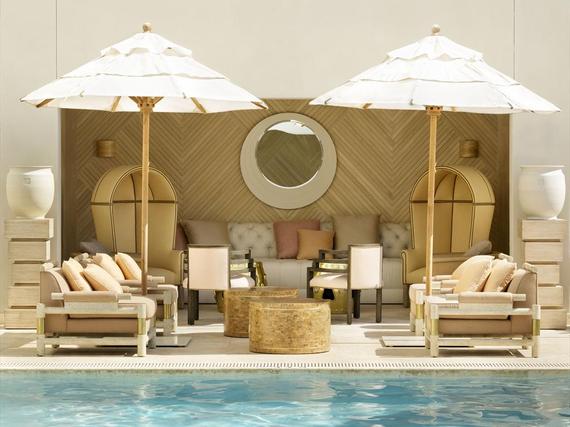 Why We Love It: This lovely space is a monochromatic dream with cool nooks for keeping cool in the summer heat. The symmetrical balance and neutral palette allow for bold pieces to make design statements such as the eclipse mirror, chevron wall panels, canopy chairs, cork and brass accent table, and gorgeous decorative urns.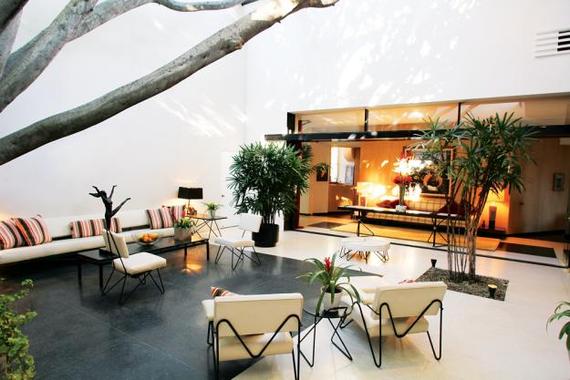 Why We Love It: This modern space is a California dream and reminiscent of the mid-century design aesthetic with angular metal framed courtyard furniture, bright accent pillows and big potted plants all set in a simple space.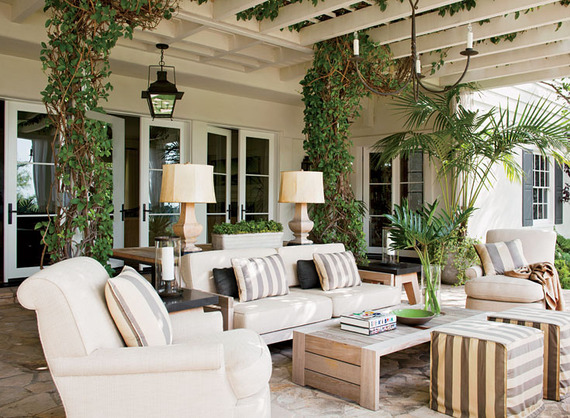 Why We Love It: There is something amazing about a traditional outdoor living room. This one has classic english roll arm club chairs and an elegant yet soft color palate. The gorgeous green plants, soft and comfy furniture, accent throws and good books make this a spot to curl up in and forget about the world for a while. We particularly love the outdoor lamps!
We hope that you're inspired to make a space that takes your outdoor areas to a whole other level! Why stay cooped up inside your living room when the great outdoors is calling your name!?
Laurel & Wolf is the world's leading interior design marketplace. We provide online interior design services to residential and commercial spaces powered by our talented community of professional interior designers.
For a one time flat fee, you will receive multiple designs for your space with all the information you need to execute the design. All designs are fully customized to your space, budget, taste, and more!