This is a part of our Small World series in which we explore a new destination through the eyes of a local.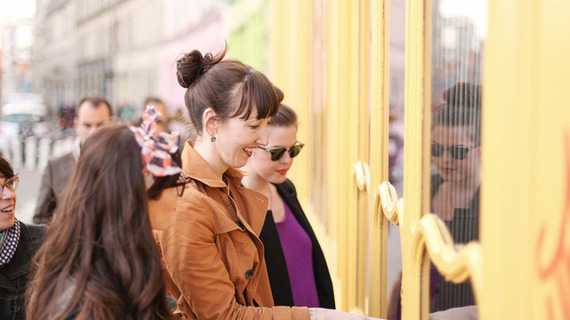 Anne Ditmeyer is many things: fashionable, savvy, cultured, a jetsetter. It's all this and more that she brings to table for her numerous Paris experiences, meaning that travelers are guaranteed to be given a truly authentic behind-the-scenes peek of the world's (possibly) most famous city. Between blogging, being an Insider, and general exploring, she leads a very busy life -- but we were able to catch up with her for long enough to gain her insights on working with Vayable, the city she lives in, and the people she meets on the road.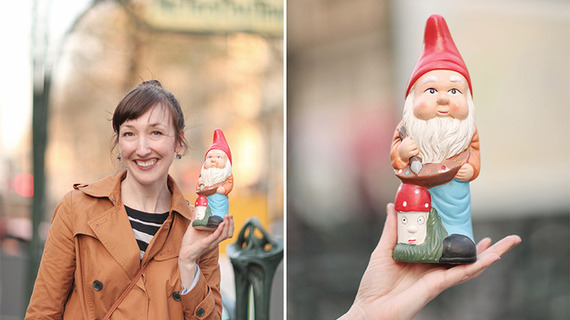 Q: How long have you been an Insider?
Anne: I started offering experiences through Vayable in June of 2012. I tend to average ~2 tours per week, which is perfect for me and my workload. I love the excuse to disconnect from my computer for a few hours, meet awesome people, and feel inspired by the world around me. I truly meet wonderful people by offering tours.
Q: How do you feel connected to Paris?
Anne: I'm a freelance designer/editor/traveler whose mission is to help connect creatives across continents. I started Prêt à Voyager in 2007 to explore the intersection of travel and design. In 2009 I moved to Paris (where I had lived on two other occasions), and my blog became an amazing tool to uncover another side of Paris and connect with other creatives. In school I had studied anthropology and in my MA thesis I explored the ideas of tourism and new media, so for me when it came to actually giving "tours" I wanted to find a way to present the city in a less "touristy" way. My offerings are not your typical tour; it honestly feels more like hanging out with old friends.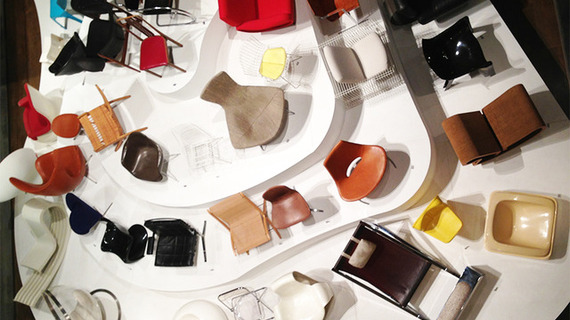 Q: Why did you decide to become an Insider?
Anne: I've always shared a lot of information about Paris on my blog, and over the years I've been fortunate to connect with many internet friends in person. However there just aren't enough in the day to show everyone who comes to Paris around, not to mention trying to pay the bills at the same time. I still share a lot of great Paris tips on my blog (especially on my Visit Paris page), but I see giving tours through Vayable as my paid model of business, where I can earn money doing what I love, and help give my guests a memorable experience (check out the reviews for my tours, and I think you'll see they agree it's worth it). I also find that when someone is paying for a tour they value it more, and get more out of the experience than by just reading a blog post or seeing a photo on Instagram. In the digital world we live in, it's so nice to have face-to-face human contact.
Q: What is the most important thing you hope to offer the people who you guide?
Anne: Often when we live in a place we take for granted simple things like how we get around, or our favorite things at the grocery store. I like to help give people confidence to explore Paris on their own, and dig a little deeper under the skin of the city than they would have otherwise. I'm always surprised when people are nervous to take the metro, but by the end of our time together they feel like pros and are ready to go anywhere. Really it's the simple things that go a long way, and not taking the basics for granted.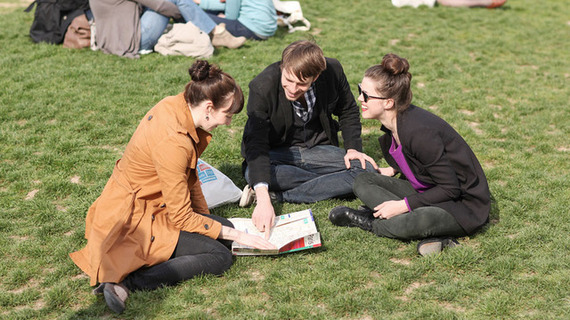 Q: What is your favorite part of your experience?
Anne: I love that no two of my tours are ever the same. While I have my basic information I like to share, and favorite spots to highlight, I love that each of my offerings is customizable according to the interests of my guests. For my Navigate Paris offering I meet my guests wherever they are staying, which means it's always interesting and fresh for me, and highly practical for my guests (who don't yet know how to get around). On my Paris Design tour we have engaging discussions about our favorite designers, and their observations bring a lot to the experience.
Most of the time people who sign up for my Vayable tours are game for anything, but one of my favorite tours was with a mother who was a florist, and her daughter who worked in museums. They wanted to discover ribbon and flower shops, which we did, and it felt like such a unique way to see the city. What I loved most about this experience is that they were trying to see the city according to their own interests, not just following a guide book or check list that someone gave them.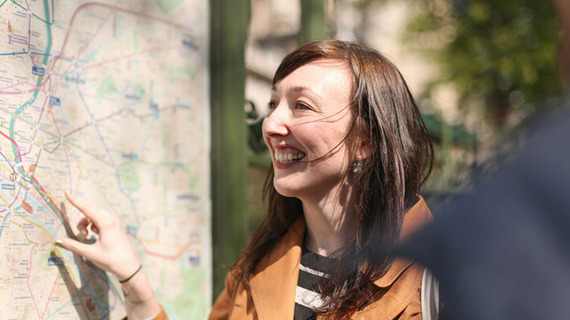 You can check out some of Anne's experiences here. Also follow Anne as @pretavoyager on Twitter and Instagram to follow her adventures in Paris - and around the world. Photos shown are courtesy of Ashley Ludaescher.
Popular in the Community