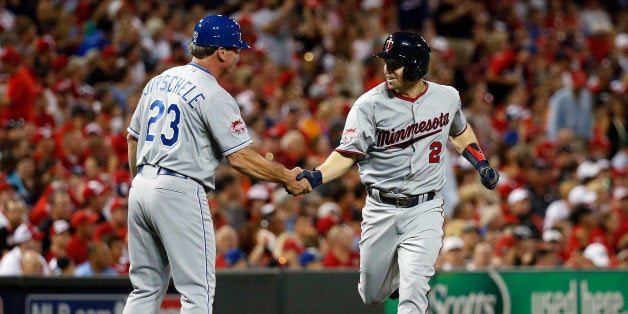 I have to admit that I am happy to be writing this last post from the comfort of my own home. It was a whirlwind couple of days and while it was magical and fun, it was also exhausting and chaotic.
Tuesday was technically only the second day of our trip but the most important. I woke up with intentions to run but instead hit the snooze and didn't get my ass out of bed until 10 a.m. with just enough time to shower and clothe myself before I headed down to meet the Bobbi Brown consultants to get my makeup done.
I have never before allowed someone to put makeup on this mug (not even on my wedding day) and the last time I put eye shadow on was in high school for prom so I was a little nervous about what I was going to look like leaving this endeavor. Luckily when I emerged 30 minutes later I looked all right (truth be told I don't think my guy tried too hard) and while I have to admit that I did fix a few things, for the most part I looked good. I was rocking a smoky eye for the first time in my life and it was fun to know that I could pull it off.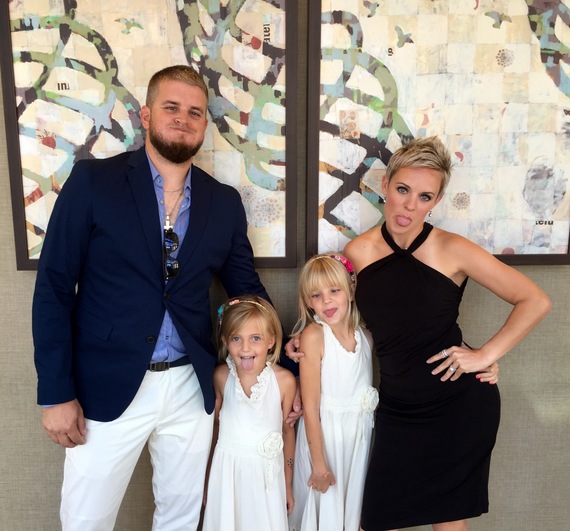 A runner playing dress up, I was ready to wave my underarm jiggle away in the All-Star Red Carpet Parade. For those of you who are not familiar, the parade is basically a bunch of Chevy trucks with each players family riding in the back, waving, occasionally throwing goodies, and smiling for all the fans to see. My kids think it is the most fun part of the All-Star week but I am not sure I would agree.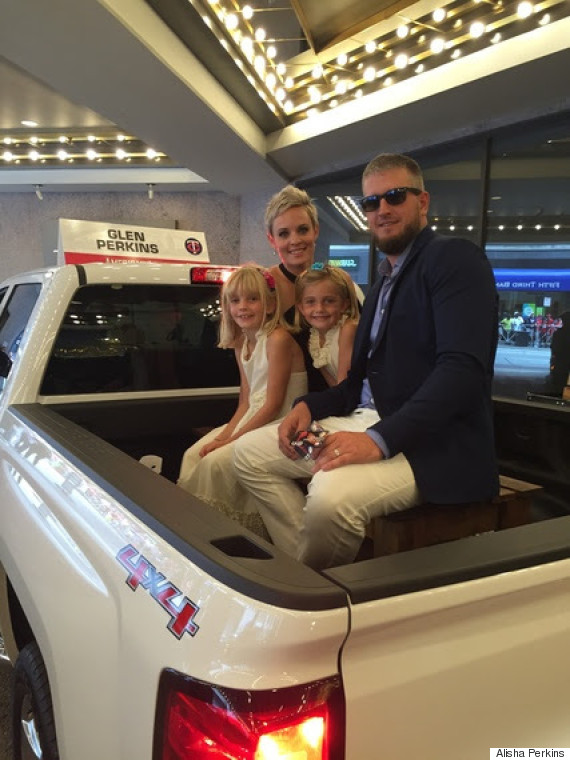 The parade was long and the fans were sparse, and it might just be me but I think the one in Minnesota last year was a lot more fun. Regardless, we made it through and once Glen had signed a few autographs he was off to the field and we were back to the hotel to hang out until game time.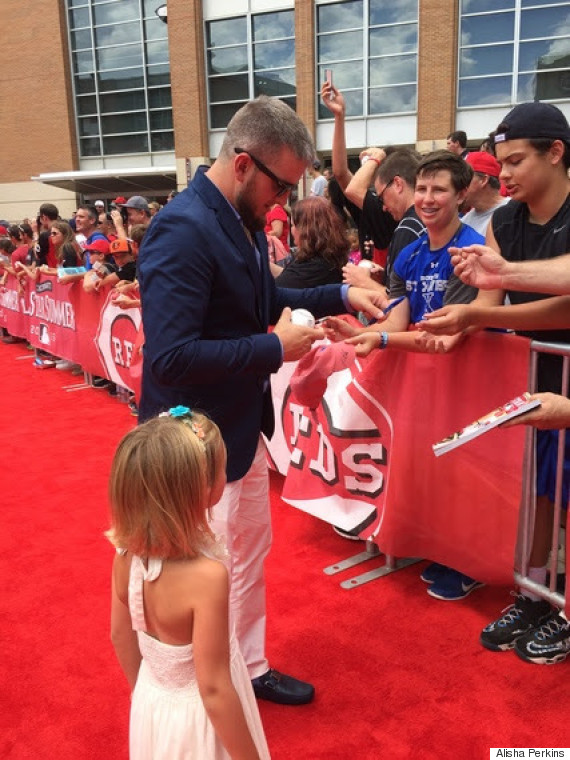 I coveted our down time and even tried to sneak in a few z's only to be woken up by another nasty storm pounding on our window and throwing chairs all around outside, it was beginning to look like this game might not happen. But wouldn't you know it, 10 minutes later the sun was back out and that damn band that had been playing outside our window for two days was back at it.
After a wardrobe change, a quick dinner at Chipotle, and a walk to the ballpark, we popped into our seats to take in yet another game where the best of the best battle it out.
They announced the team, sang the national anthem, and then came the fighter jets flying over which I still think is so cool every time I see it. Glen managed to spot us in the crowd and wave which made the girls feel special and then the game began.
I spent the first few innings getting snacks for the girls, cocktails for the adults, and walking around the ballpark trying to keep my anxious energy in check until the 9th inning.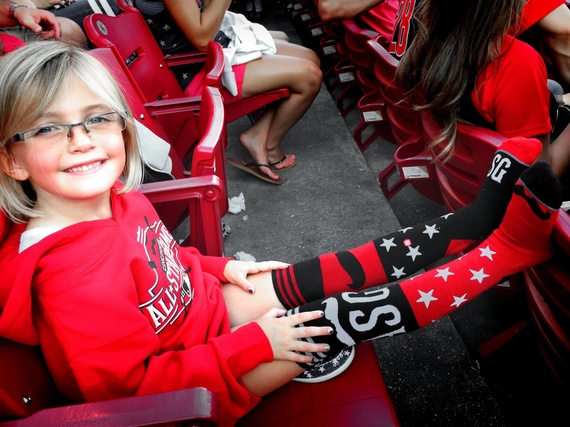 As we were nearing the 8th inning, it looked like Glen was going to get the opportunity to save his second consecutive All-Star game, becoming only the second closer to do that (Mariano Rivera being the first). I was nervous-cited (as our daughter calls it) for him and then it happened.
In the top of the 8th, Glen's Minnesota Twins teammate, Brian Dozier came in to pinch-hit in his very first All-Star game at bat. He was down 1-2 in the count when Pittsburgh closer Mark Melancon tossed up a pitch that Brian pounded to center field becoming the first Twins player since Kirby Puckett in 1993 to hit a home run in the All-Star Game (pretty good company).
I was out of my seat and screaming when it dawned on me that with that hit, Brian had single-handedly killed Glen's chance of a save. All I could do was smile; the irony of the situation was something you couldn't make up. Glen's teammate had secured the game for the American League while also making sure his teammate wouldn't get a save, it was almost too funny.
I am sure you want to hear that I was upset, but the truth is that I wasn't. I am not going to try and convince you that I was just too excited for Dozier to get mad (even though that was the case). Sure, it would have been cool for Glen to have back to back saves but it was much neater for Dozier to get to do what he did in his only at bat in his first All-Star game. We had our turn in the spotlight last year and nothing could of ever topped saving a game at your hometown park in front of your hometown crowd. So this moment was all Brian's and we were happy to just be the spectators of a once in a lifetime experience.
As soon as the game was over and Glen had given Brian some sh*t, we were in the car on the way to the airport to head home. The kids spent the flight sleeping soundly in their chairs while Glen and I recapped in the back and wondered what was in store for us. Will the Twins continue their success in the second half? Will there be more All-Star Games in our future? Most importantly, will I get to ride in a private jet again because it was pretty freaking awesome!
Calling all HuffPost superfans!
Sign up for membership to become a founding member and help shape HuffPost's next chapter