During the summer of 2015, Clif Bar Executive, Keely Wachs', days were dominated by the U.S. women's national soccer team's performance in the 2015 FIFA Women's World Cup. Wachs was one of 25.4 million Americans who tuned into the 2015 FIFA Women's World Cup championship, making it the most-watched soccer match in American history. The event, though, opened the lifelong marketer and entrepreneur's eyes to a conundrum faced by female soccer players globally.
"I was watching with my two sons and seeing this amazing set of athletes perform at a level nobody has ever seen before and celebrating that. My sons were rushing home to watch the games, my oldest son was going to the library to check out Alex Morgan's books and we were buying the player's jerseys. However, around the matches was a storyline about the women playing on inferior fields, using inferior gear, and most importantly, being paid less than the men," Wachs recalled.
Seeing the nation's interest in the U.S. women's national team and recognizing their talent, Wachs knew he could no longer sit on the couch and watch as female soccer players were treated inferior to men. As a lifelong soccer player himself, he knew he had to act.
"In the moment, I said that this inferior treatment of female soccer players has to stop. Here were these athletes who were incredible, but were being treated like second-class citizens. I wondered what I could do," Wachs explained.
Wachs set out to research what was being done to close the treatment gap between male and female soccer athletes. Seeing that there were no brands in this area, Wachs thought about creating his own. The hitch, though, was he didn't have any experience in developing apparel.
Serendipitously, Wachs' Bay Area neighbor, Carrie Kessler, had significant experience in the clothing industry, working at the time as the director of global production and product development for Gap, Inc. and Banana Republic. Wachs walked two doors up to Kessler's house with his idea in mind to get her feedback.
"I was a marketing executive with no clothing experience saying I have a clothing idea. I asked Carrie if it was a good idea. Her eyes lit up and she said it was an incredible idea," Wachs recollected.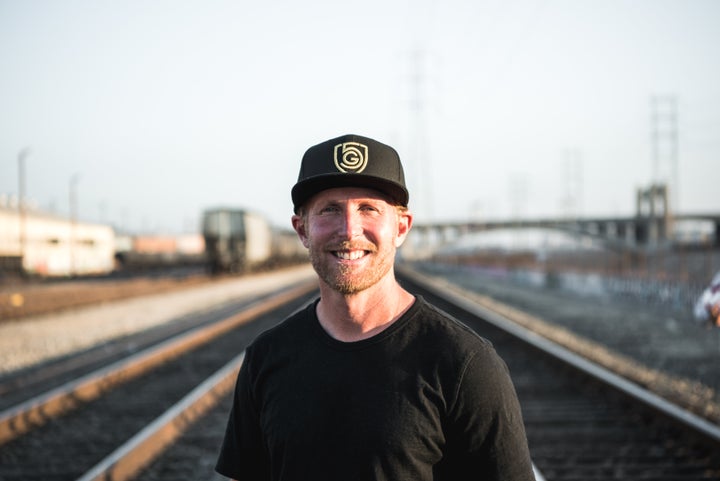 Idea in mind, Wachs and Kessler set about developing a mission for the brand, which would become Goal Five, the first soccer apparel brand dedicated to celebrating the greatness of female soccer players. Named after "Goal 5" of the United Nations' Sustainable Development Goals to, "achieve gender equality and empower all women and girls," Goal Five released its first line of products in 2017.
"We observed girls playing. We found that they were largely unsatisfied with their clothing and gear, because they were modifying it. They were rolling their shorts, because by and large they were getting their shorts from manufacturers of boy's shorts. They were rolling their sleeves and tying them with medical tape. They were using rubber bands to tie the backs of their t-shirts. We started interviewing girls to identify their needs. In essence, we saw that we could create a women's soccer brand that celebrated her greatness by providing her products that fit her needs," Wachs detailed.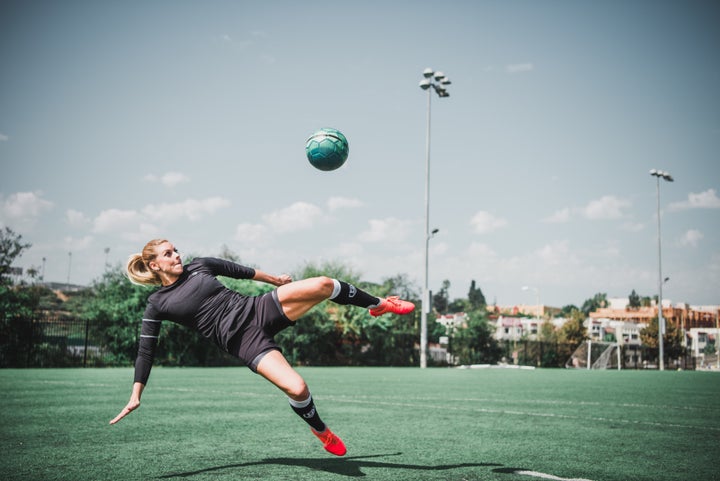 Wachs and Kessler knew they wanted to do more than provide great apparel and products for women's soccer athletes. They didn't just want to create the best gear for girls, they wanted to have a mission behind their brand. Recognizing this, they brought Ann Kletz on board. Kletz, a former Harvard University women's soccer player, served as the Director of Development for the international NGO, Right to Play, and was the founding director of Coaching Corps.
Explaining that, "Ann has dedicated her life to empowering others through sport," Wachs notes that Goal Five from the outset decided to donate 5-percent of profits to help girls around the world receive opportunities to play soccer. Partnering with Street Football World, Goal Five has already expanded opportunities for girls to play soccer in Kenya, Costa Rica and underserved areas of Seattle.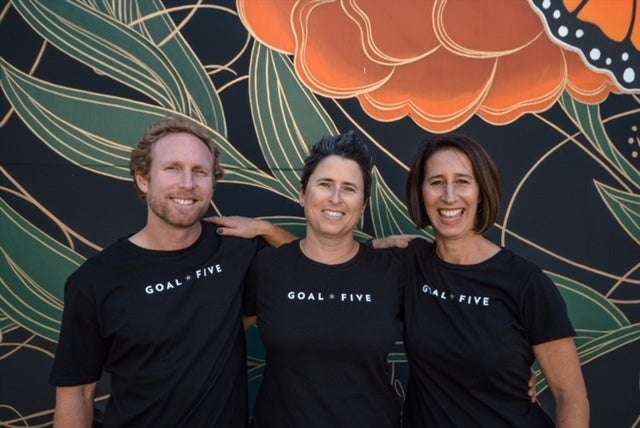 "In America, we have a problem. Playing soccer at the highest levels is a pay-to-play model. Families have to pay at least $2,000 a year just to access good coaches and facilities. It's pretty backward. The problem is pretty apparent on the boy's side, but it's more acute on the girl's side. By and large, most of the girls playing in America come from upperclass, suburban America. As an organization, we are trying to address the problem. The problem is even more acute in the developing world, where the cultural issues are more critical. Many cultures in the developing world by and large don't value girls playing sports. We have identified nonprofits to help girls get into the game," Wachs explained.
Remembering the inequalities he saw play out on a global stage during the 2015 FIFA Women's World Cup, Wachs looks to the hem tag featured on most of Goal Five's products, which reads, "Equal Play." He recalls a conversation with former U.S. women's national team member and two-time World Cup champion, Julie Foudy, who serves as a Goal Five member. When discussing the issue of equal pay for women's soccer athletes, Foudy asserted that for women to earn equal to men, the sport must have more fans. The best way to accomplish that is to get more girls involved in the game. "If the only thing that happens with this brand is we get thousands of more girls to play the game and become leaders, that's enough," Wachs said.
While Goal Five is working towards that goal, inside of his own home, Wachs has already achieved it.
"I feel really lucky to be able to do this, but I also love the model we're demonstrating for not only my sons, but other boys and men. We should all be in support of this endeavor. Ultimately, driving gender equality isn't something only women should be working on. We all need to be part of the solution. Frankly, my sons were part of the inspiration. Their reaction to the U.S. women's national team gave me hope. It made me realize it isn't just about girls; it's about something much bigger," he said.
Popular in the Community