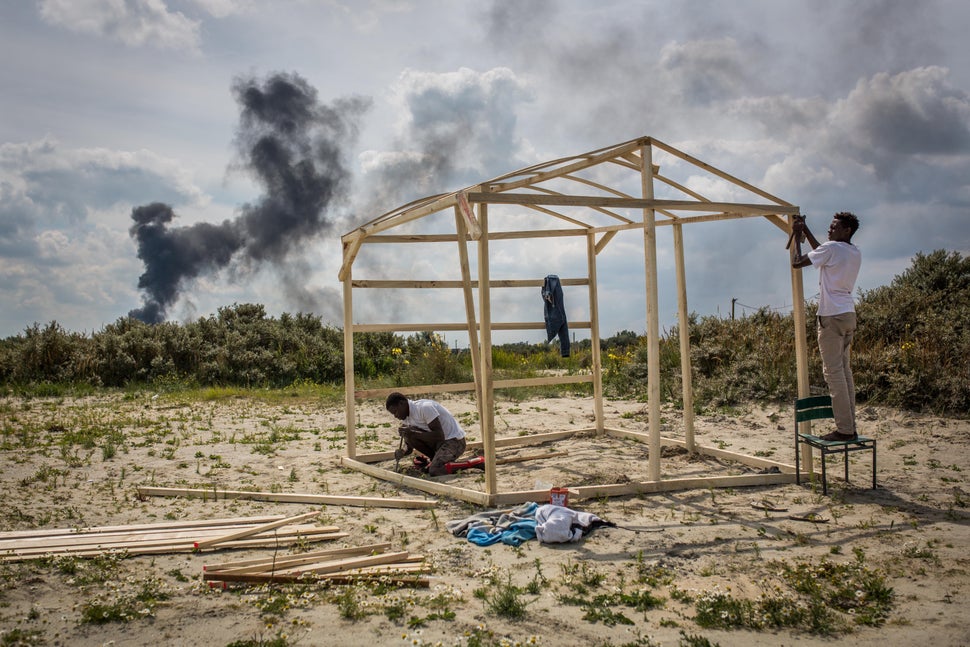 The recent surge in migrants trying to reach England via the Eurotunnel has focused attention on the thousands of people camped out on the northern shores of France -- a humanitarian crisis that has been hiding in plain sight for years.
An estimated 3,000 people live in a makeshift encampment in Calais, dubbed the "Jungle" for its squalid conditions and the chaos that reigns over life there. The area has seen many waves of people fleeing war and repression, from Kosovans in the 1990s to Syrians, Iraqis, Afghans, Eritreans and Sudanese of more recent crises. They share one goal: to reach the shores of Britain, where many have relatives, or speak the language, or simply dream of a life of dignity and safety.  
Photographer Rob Stothard, who documented life in the Jungle over the past week for Getty Images, told TIME that many residents find it hard to fathom why Britain is so determined not to let them in. "They wonder why they're able to get this far -- crossing all of Europe -- and not be able to make the final step," he said. "They get so far and they're still so far away in the end."
As they wait for any chance to reach England, the residents of the Jungle contend with a lack of sanitation, medical care, regular food or security -- conditions that the U.N. refugee agency's Vincent Cochetel described last year as "totally unacceptable and ... not consistent with the kind of values that a democratic society should have."
Yet, many have tried to establish havens of normality, a defiant display of dignity by a forgotten and maligned people. Entrepreneurial types have set up small shops selling telephone SIM cards, water, soap, razors or drinks, Reuters reported. There is a makeshift mosque, and a tented church. Residents can learn basic French from local volunteers in a hut built from tree branches and named the "Secular School of Dune Way" (or L'Ecole laique du Chemin des dunes) by its young Nigerian founder, Zimako Jones.
"Black is not a crime, I'm proud to be black," reads a sign at the camp in one of Stothard's photos, an apparent rejoinder to the racism that too often enters into British discussions of the migrant crisis. 
Take a tour of the Jungle and meet its resilient residents in Stothard's powerful photos.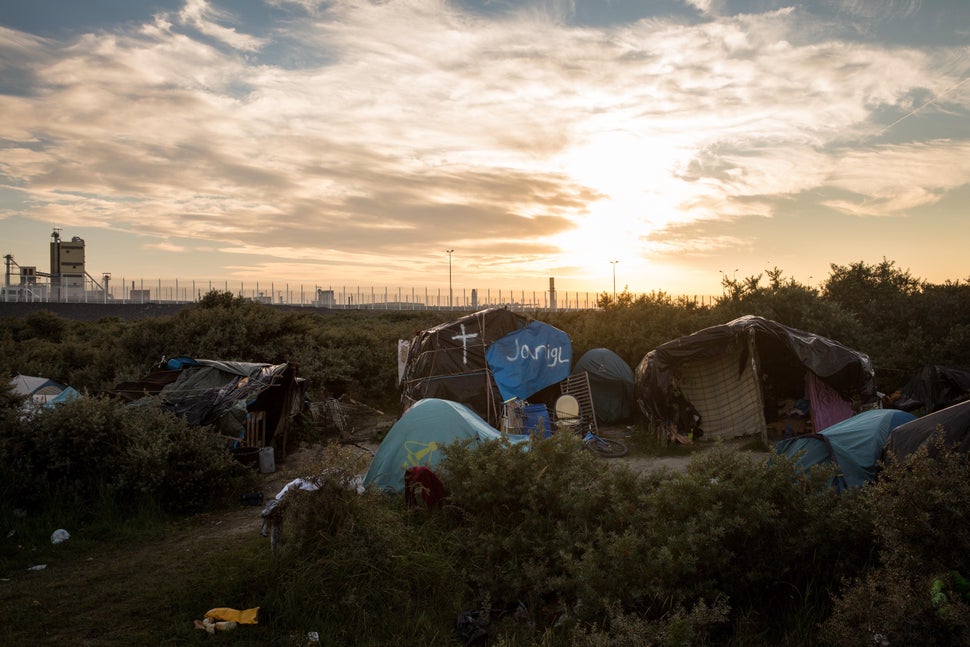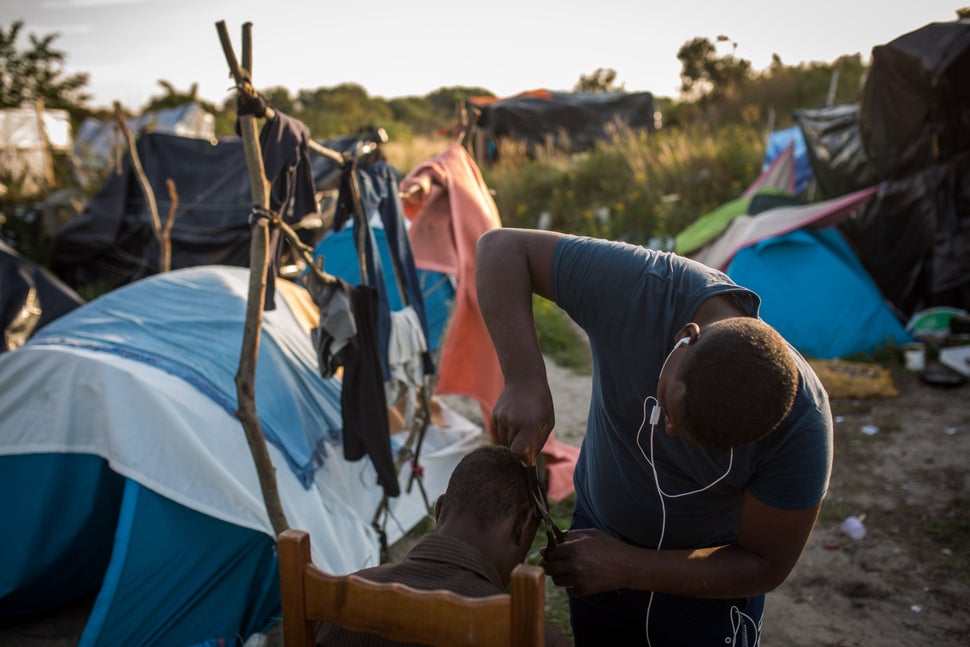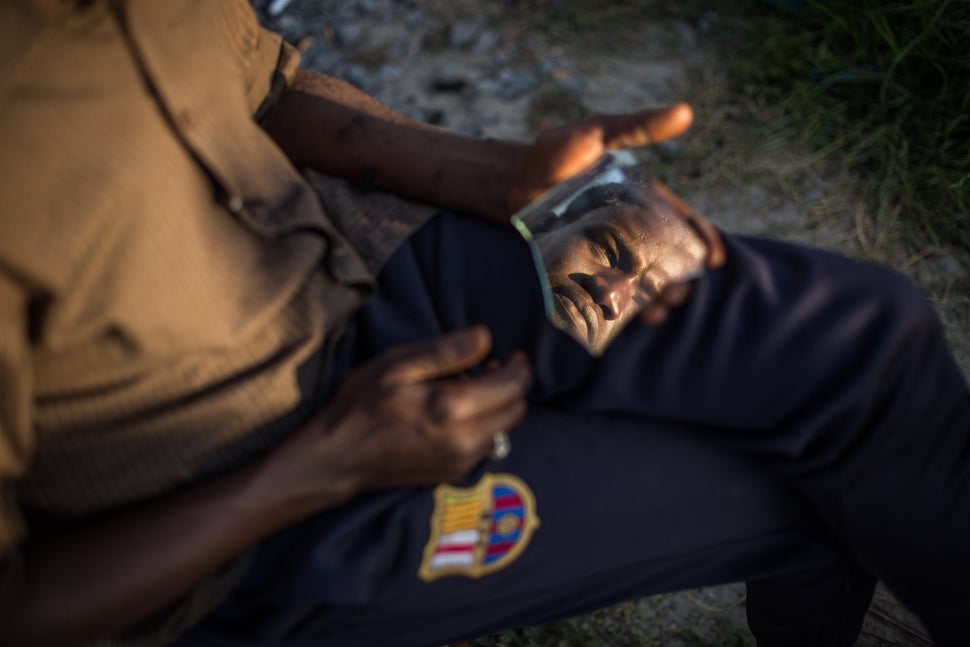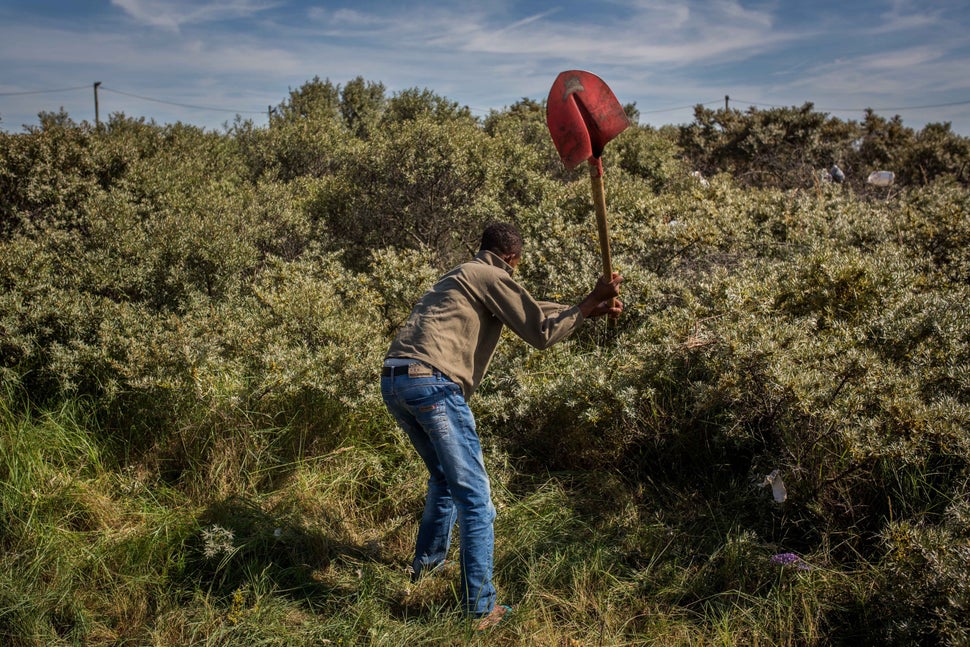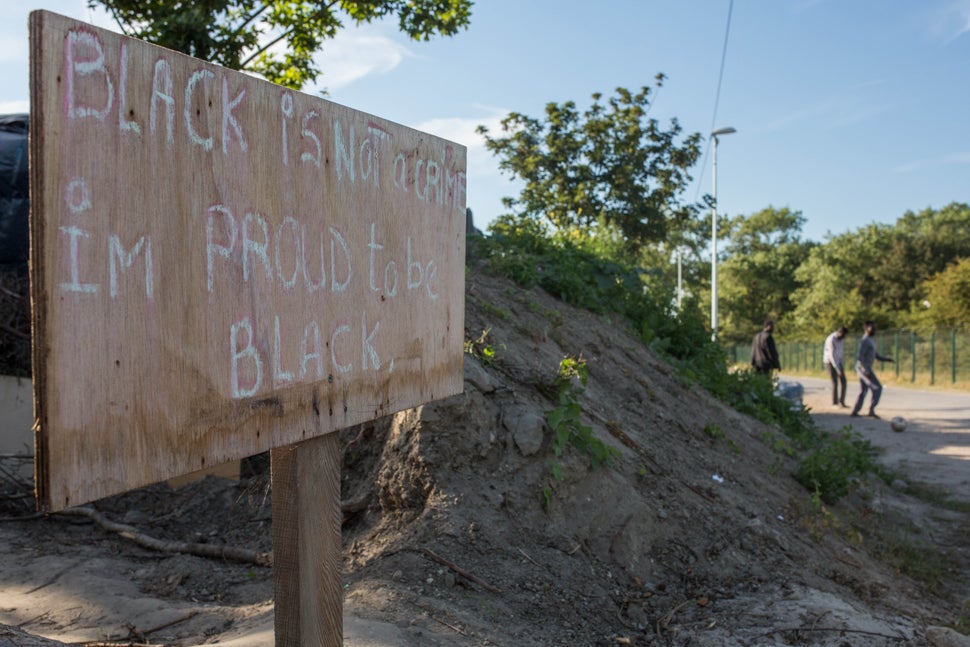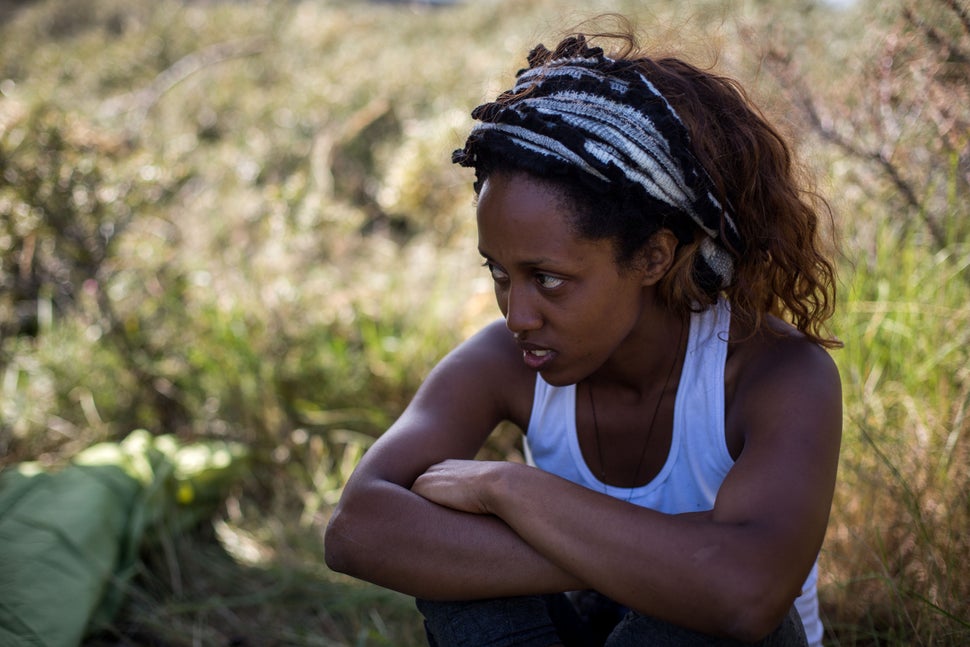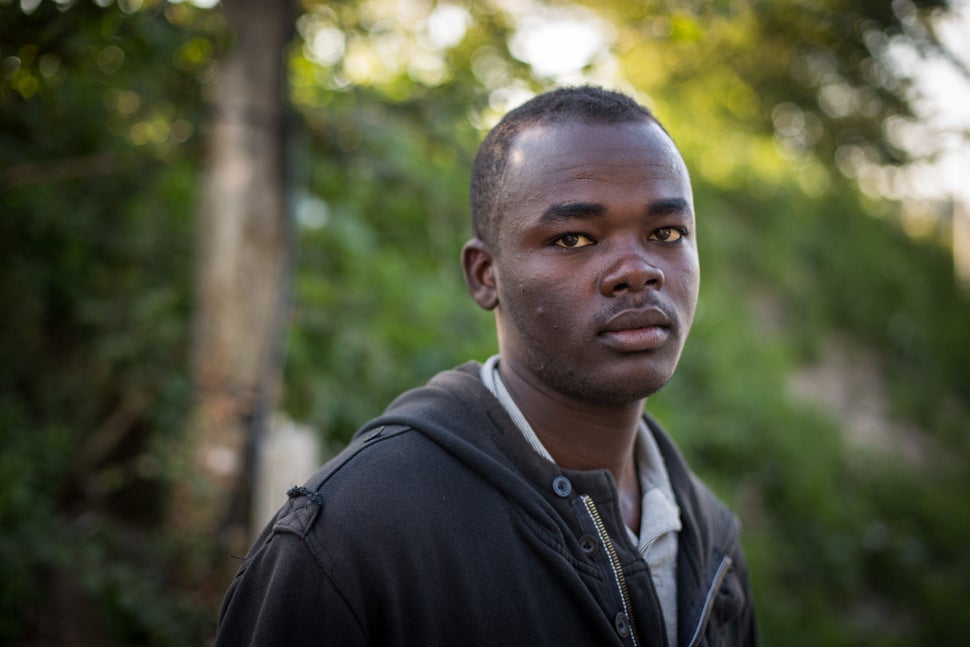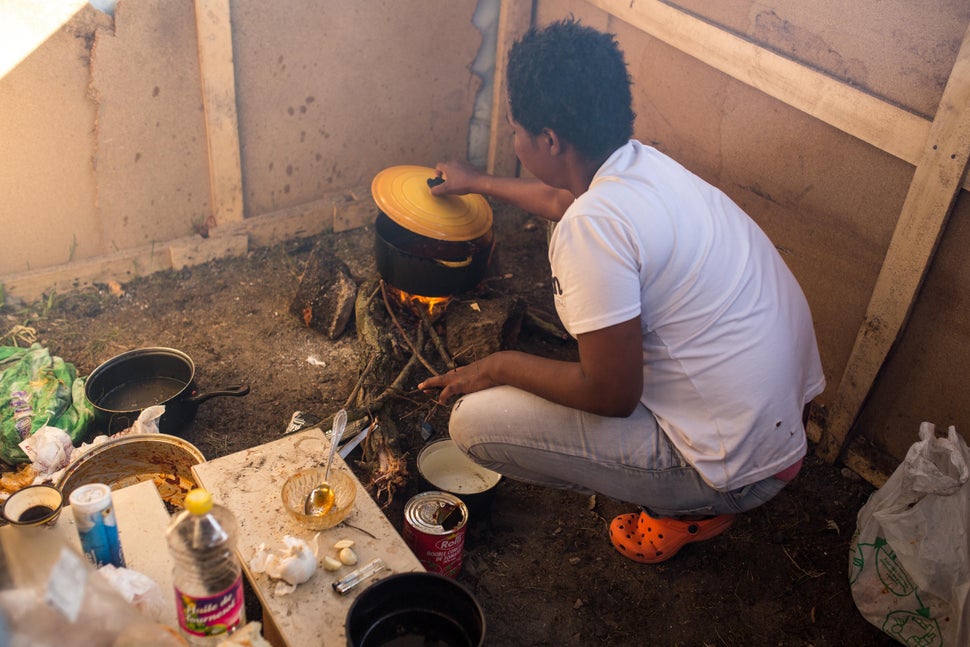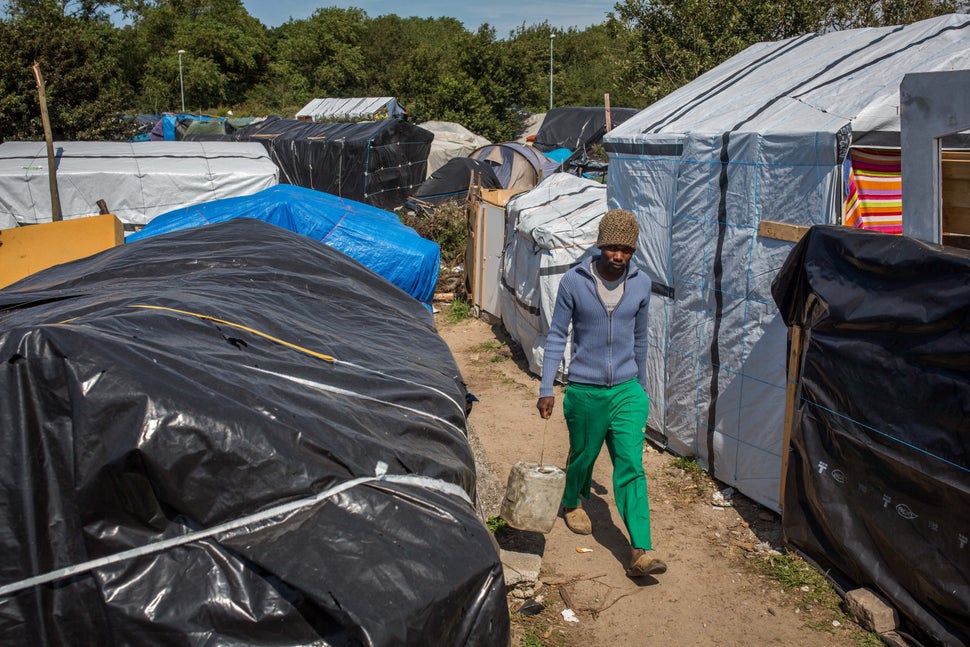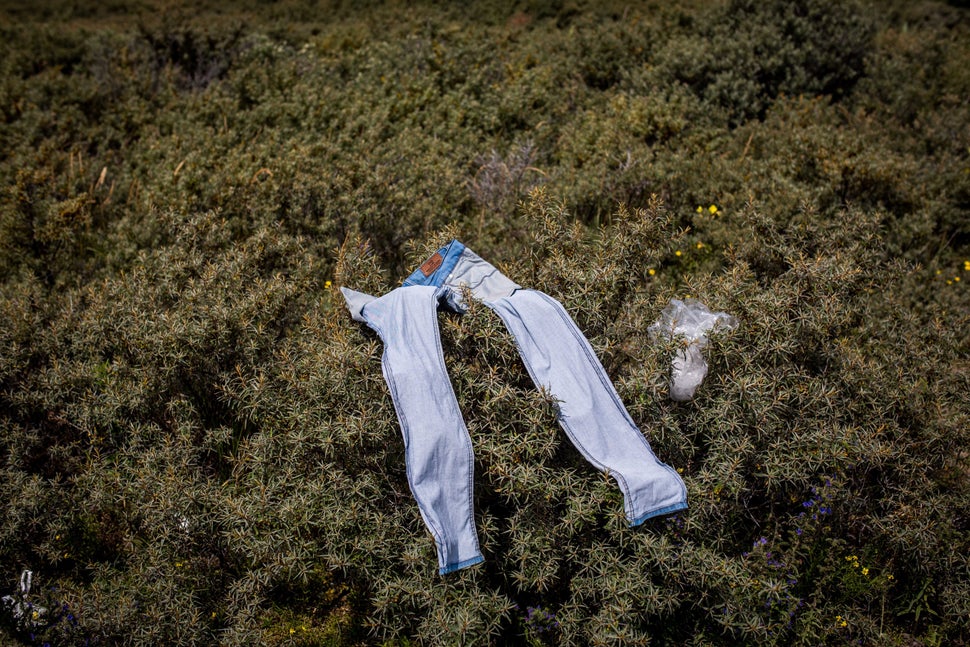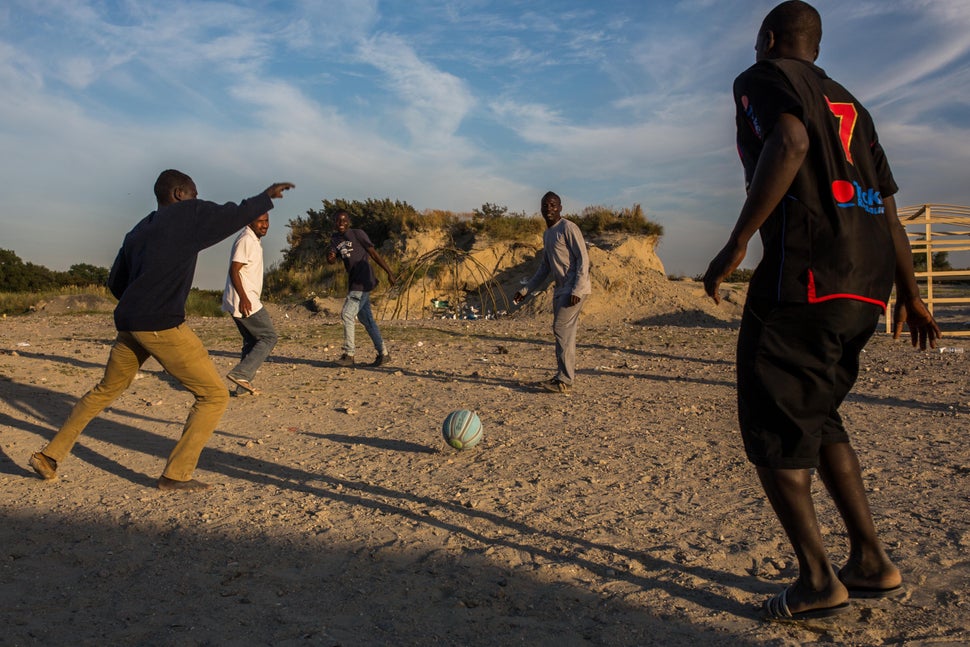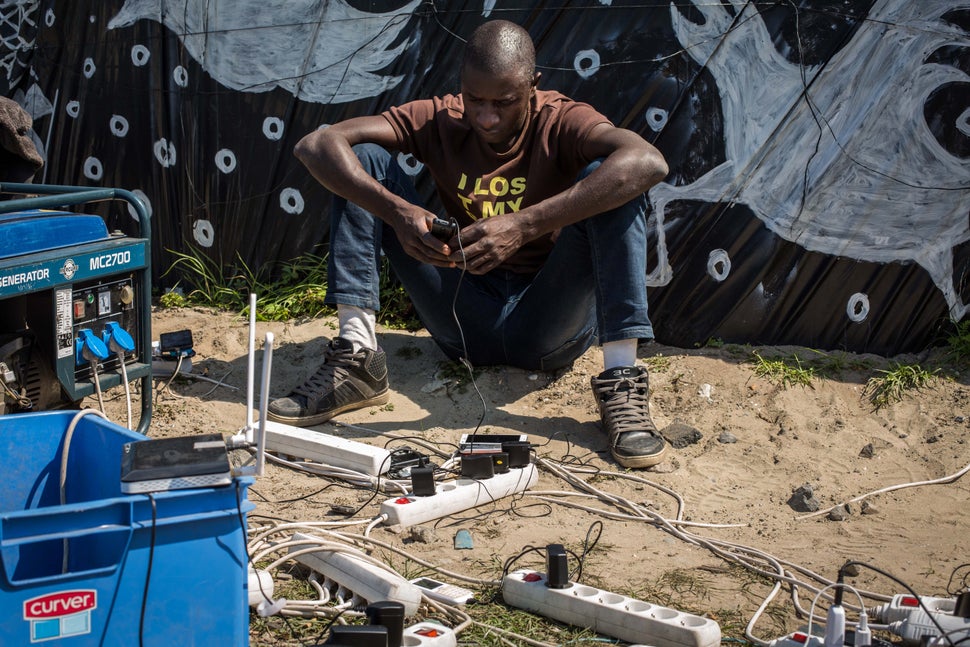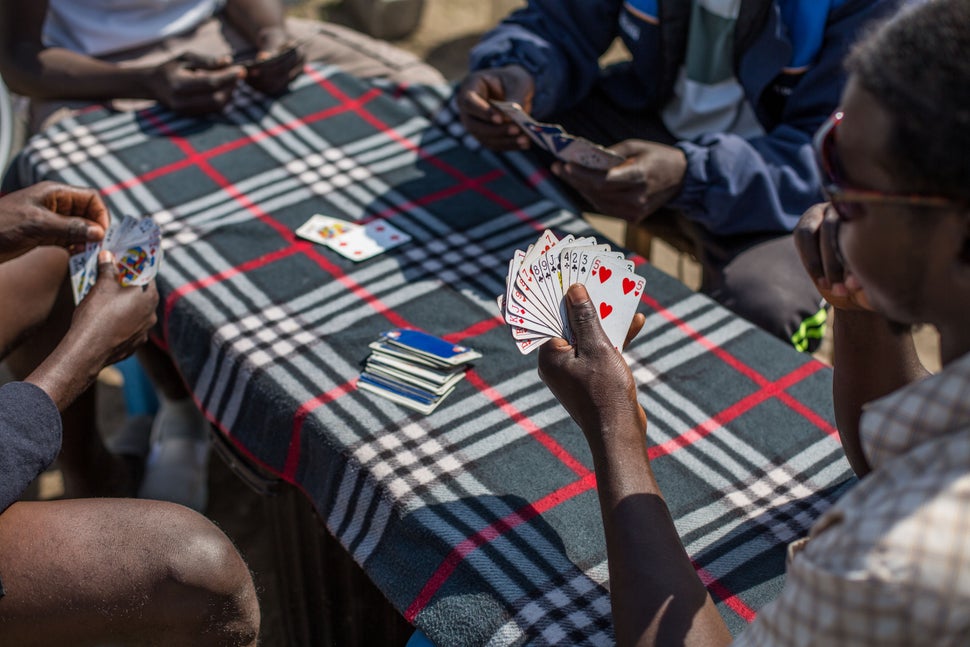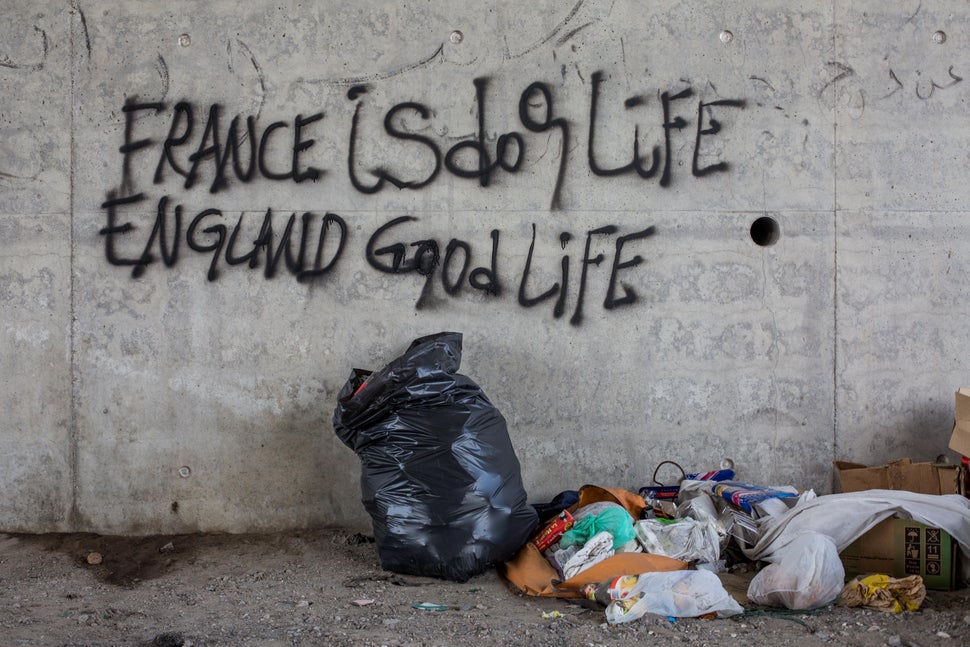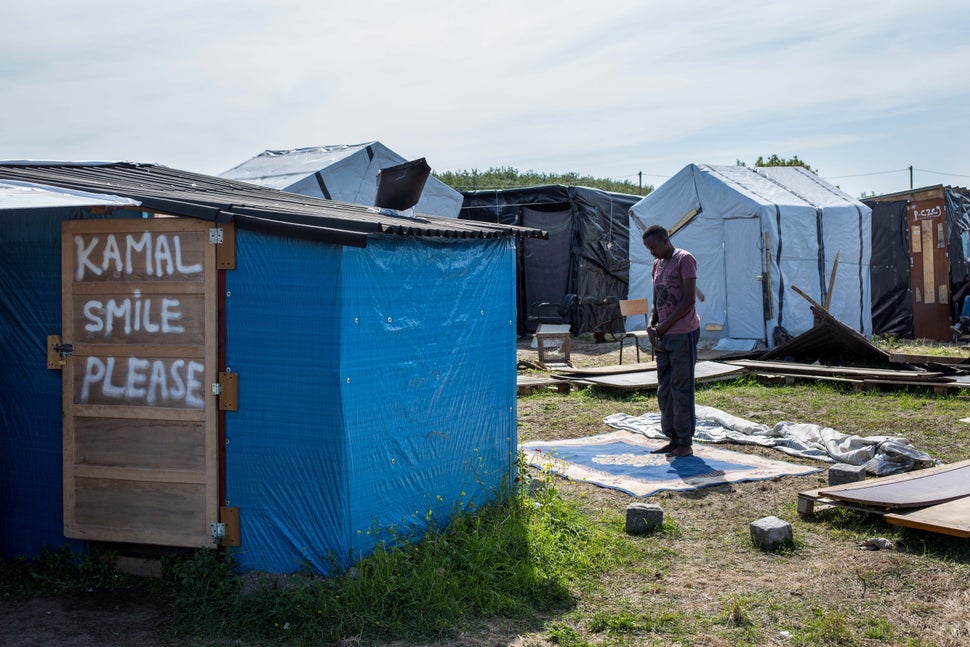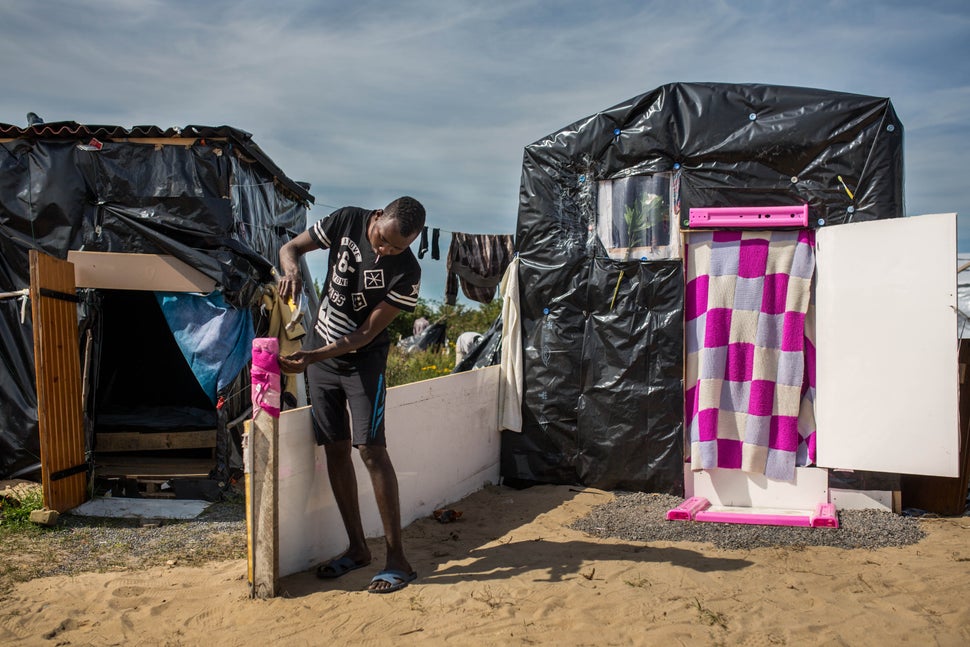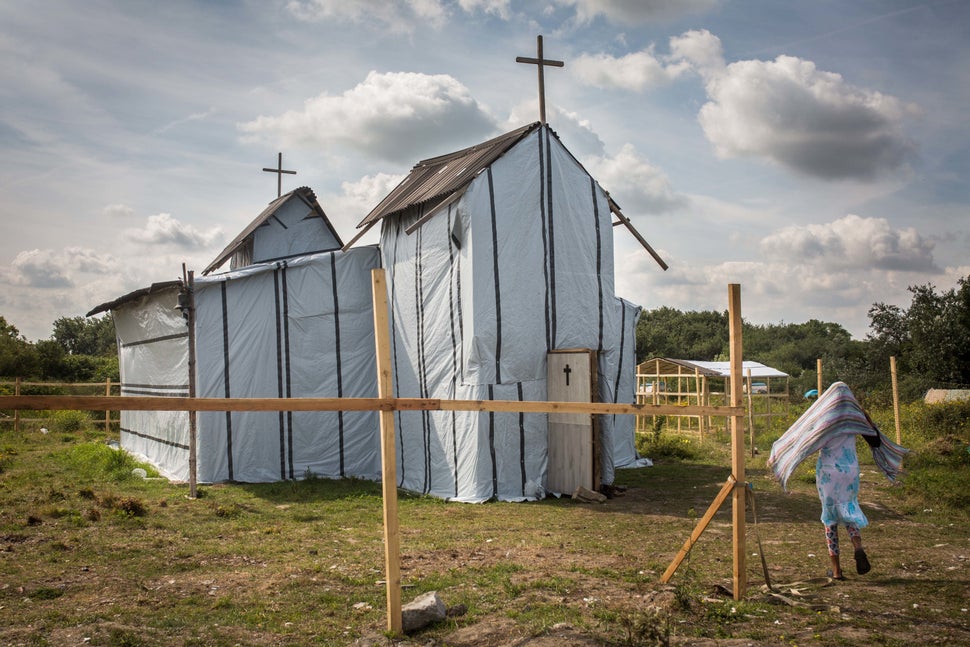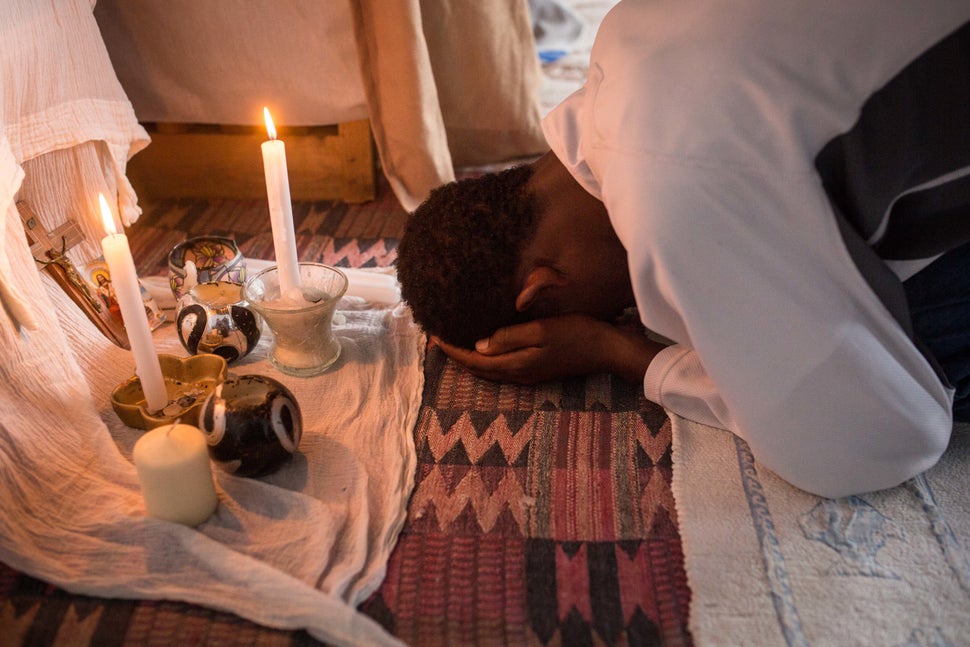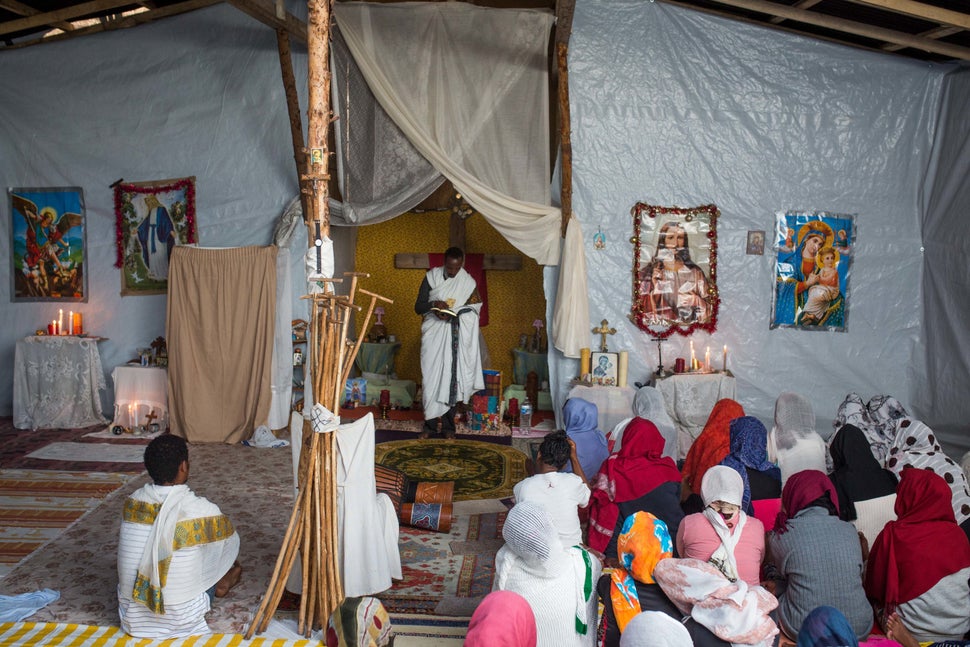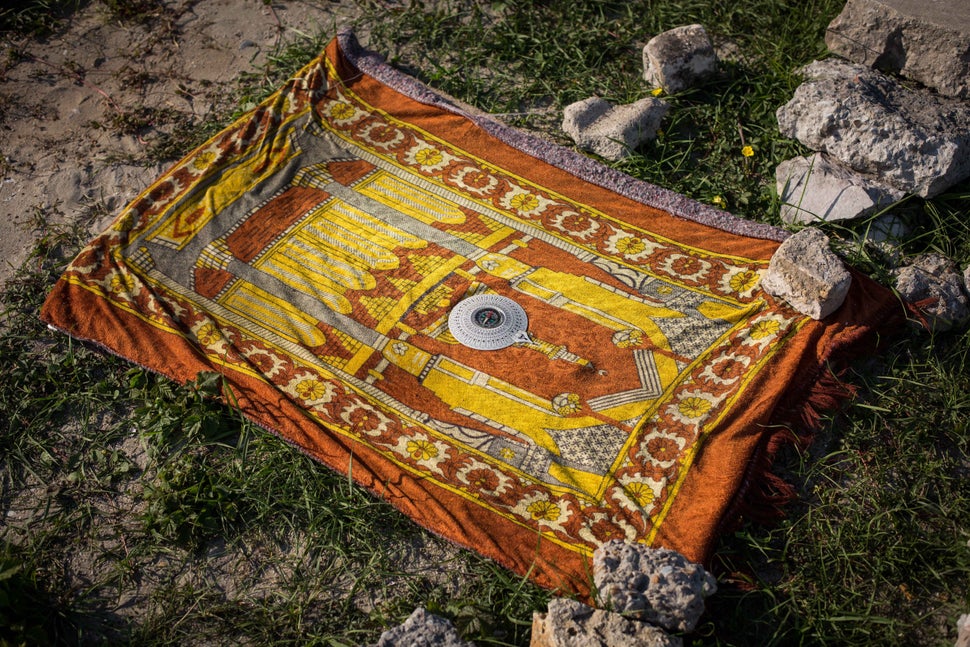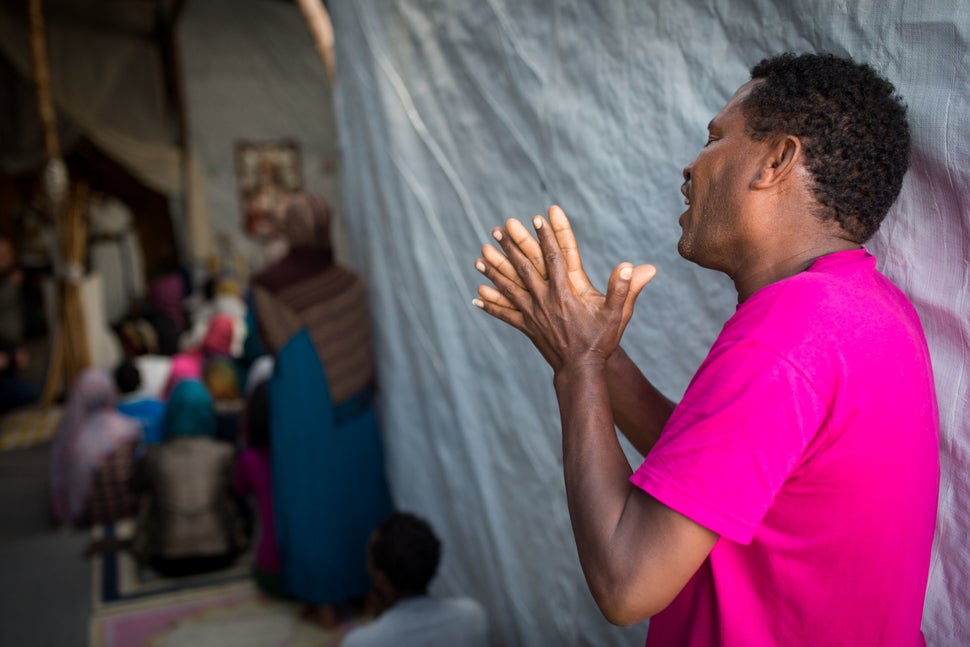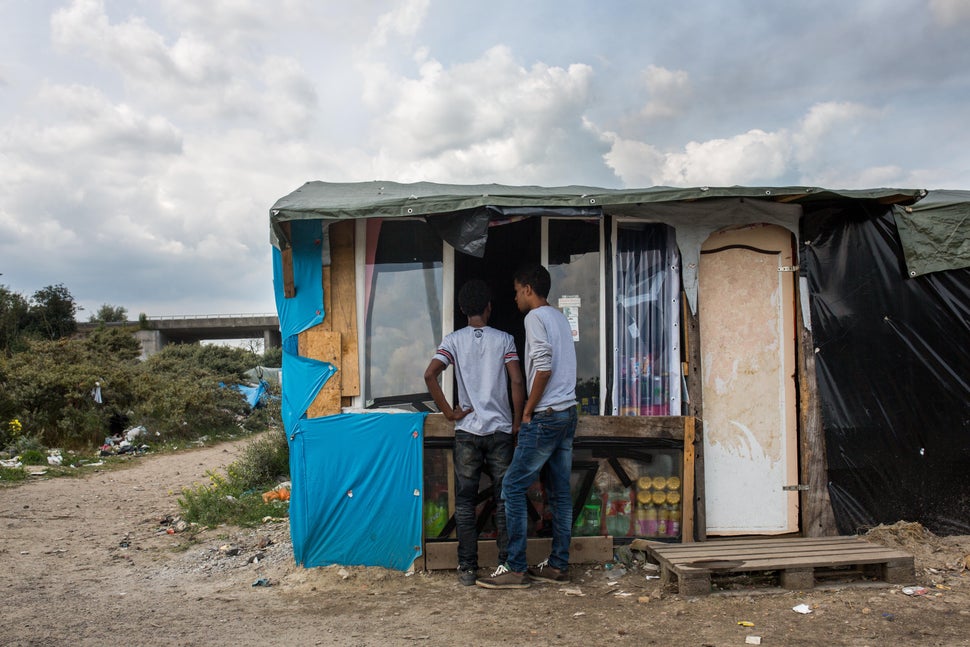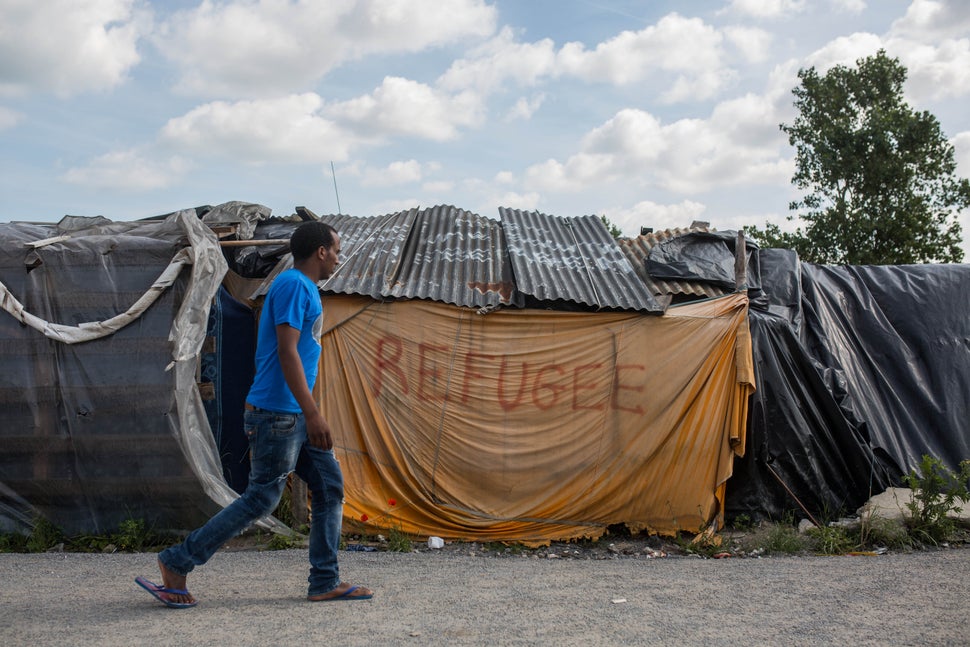 PHOTO GALLERY
Calais Migrants Try To Enter UK
Calling all HuffPost superfans!
Sign up for membership to become a founding member and help shape HuffPost's next chapter