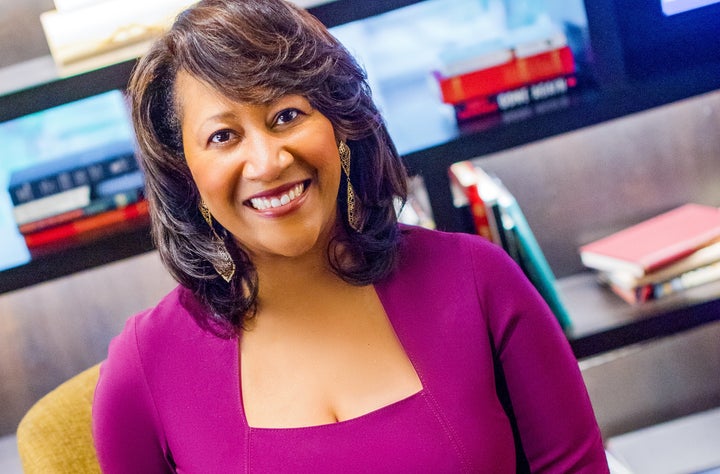 Dorri McWhorter lives to inspire. She left her public accounting job to become the CEO of YWCA Metropolitan Chicago. Her passion for using business to advance society inspires her to use her position to truly make a difference. If you want to support her work at the YWCA, feel free to contact her on Facebook @chicCPA. But first, check out this audio from our live interview, then read more from Dorri below!
I am the CEO of YWCA Metropolitan Chicago. My team and I work hard to create programs and services that strive to eliminate racism and empower women. We forge partnerships with relevant stakeholders who can provide support for women's health and wellness, violence prevention and intervention, and access to education and training for those looking to build a career or start a small business. We're also leading providers of early childhood services, supporting thousands of early educators and childcare providers.
Who were your heroes or mentors?
My career began in the world of public accounting. Therefore, many of my mentors were business leaders. Some of the people I worked with at Arthur Andersen have played a critical role in mentoring me.
Additionally, I view several women who are trailblazers as role models. Christine Lagarde, head of the IMF, is one such woman. I also love Michelle Obama and all that she represents. Hillary Clinton is another example of a powerful woman I admire. But there are also many Chicago women I know who are leaders in business and philanthropy who also inspire me.
When did you decide to embark on the journey of nonprofit leadership?
I have always believed that all businesses serve humanity. Many businesses that have a for-profit mindset, as all businesses should, don't always understand the opportunity they have for social impact. The YWCA understands this perspective; and we know how to succeed in the business of social service. My aim is to demonstrate the power that business has to create a better society.
If you weren't doing this work, what would your life look like?
My life's mission is to truly demonstrate how businesses can advance society.If I wasn't working with the YWCA, I would be actively engaged in a business with an ethos of creating social impact. Regardless of the role we play, each person has a responsibility to positively contribute to society and create better human experiences everywhere. Wherever I am, I always try to use my position and skills to make the world a better place.
If you had to do it all over again, would you do anything differently?
No. I believe that we don't make mistakes. Life is a learning process and each experience helps mold us into the people we're meant to be. I often call mistakes unplanned learning opportunities. Therefore, I believe that I am where I am today because I've had the right combination of planned and unplanned learning opportunities.
What is the toughest lesson you've learned, that you hope another woman can learn from you?
That's a tough question. My perspective on life is to learn from everything. I really don't know what my toughest life lesson is. However, I hope that people embrace the fact that they can do whatever they want to do. I couldn't say that I exactly planned my life this way. I do things so that people realize that there is no right path to get to your desired destination. It's really defined by your interest and the opportunities that present themselves.
What do you do for yourself that brings you absolute joy or peace?
Shopping and meditation. I enjoy shopping. Looking at the wonderful things people have created for us to enjoy makes my life experience better. I probably find too much joy in shopping sometimes. Meditation helps me find peace. I watch "Understand the Universe" type videos and try to figure life out.
What will your epitaph be?
I won't have one because I'm not going to be buried. I hope to be recycled and have my body used positively to help others. Burial forces us to be trapped in boxes that prevent us from truly contributing to the earth. If I were to have an epitaph, however, it would say "Why did you bury me? I stood true to myself and lived to be authentic."
What word would you want people to use to remember you?
Authentic. It's impossible to be truly empowered, or to empower others, if you aren't true to yourself.
How can readers connect with you?
@chicCPA on Twitter; @ywcachicago on Facebook, Twitter and Instagram
Related
Popular in the Community