Liz Ferro is equally beautiful in 6-inch heels or a pair of running shoes, but you are definitely more likely to find her leading in the latter! Liz is the founder and CEO of Girls With Sole, which works to empower at-risk girls through physical fitness. We were so pleased to interview Liz, and photograph her recently in her home base of Cleveland, OH.
Liz shared a bit of her own story of childhood sexual abuse and the POWER she found through sports, and we feel blessed to share Liz with all of you, especially during International Women's Month! We love how Liz is sharing her secret POWER to catapult so many girls into physically and emotionally healthy young women who know they are limitless.
If by any chance you are moved to help Liz support even more girls, consider donating to Liz's upcoming fundracer (smile) along the Great Wall of China!!!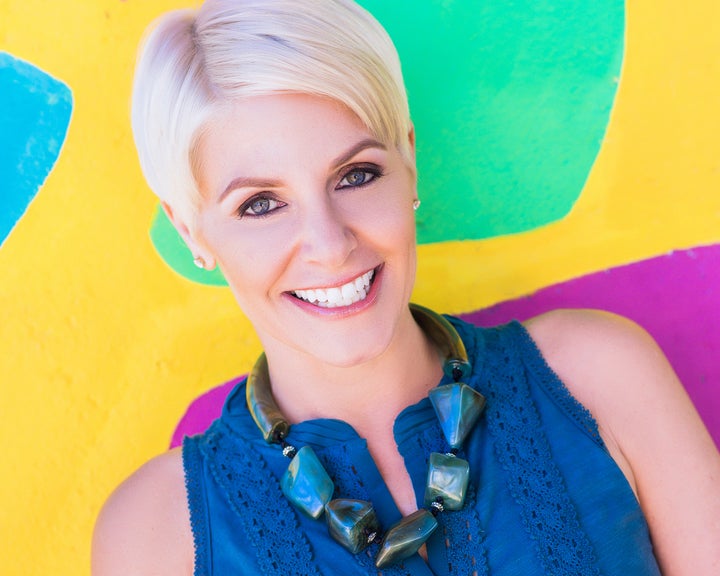 Oh my gosh….what ISN'T my day job. lol. My title is Founder and CEO of Girls With Sole. Girls With Sole (GWS) is a 501 (c) (3) nonprofit organization based in Cuyahoga County (OH) whose mission is to use free fitness and wellness programs to empower the minds, bodies and souls of girls who are at-risk or have experienced abuse of any kind. We envision a world where every girl thinks of herself as an athlete -- and is inspired and nurtured in mind, body and soul -- to achieve her fullest potential and innermost success.
I founded GWS in 2009 and we're a tiny, grass-roots organization. My job is a day and night job, as Girls With Sole is my life - but I like it like that - and my family is extremely understanding!
Basically, I create and run the programs, take care of the day-to-day administrative duties, as well as, (but not limited to) development, marketing, volunteer coordination, event planning and execution, and some special fundraising campaigns such as 50 States for Sole and Conquering the Wall.
50 States for Sole was a 2 1/2 year fundraiser and awareness builder that entailed my running a full marathon in all 50 states for GWS.
Currently I'm raising funds and creating awareness with Conquering the Wall - which will have me running the Great Wall of China Marathon on May 20, 2017.
Because GWS is such a small organization, without these creative fundraisers, there isn't a steady income stream - so I have to make one. These campaigns also serve as great examples and lessons to the girls we serve, as they put the GWS Power Principles into action. (POWER = Perseverance, Optimism, Wisdom, Energy and Resilience)
For runners, there is a familiar foe during each run called "the wall" – the point at which the body feels that it cannot continue another step. It wants to give up, to experience the relief that rest brings.
The same is true in life. There are walls that keep us contained or keep us out, walls that others construct around us and some that we build ourselves. These walls become such a normal part of our landscape that we dare not dream of what life could be like without them.
At Girls With Sole, we are in the business of conquering walls.
The girls we serve face abuse, neglect, violence, and a dim future assumed by everyone around them to be pre-determined. We simply refuse to accept that. Through our award-winning programs, we give girls the opportunity to experience what life can be like without the walls that hold them back. The result? Empowerment, confidence, healing, and forward momentum that can't be stopped!
Since its founding in 2009, Girls With Sole has utilized the proven power of fitness and sports combined with a unique curriculum of self-esteem building activities and art projects to instill confidence, self-esteem, physical strength, teamwork, and a passion for success in the lives of nearly 1,000 girls and young women in Northeast Ohio. By partnering with schools, social service agencies, juvenile detention facilities, and hospitals, Girls With Sole reaches girls aged 9 to 18 who otherwise would not have access to sports and fitness opportunities, and therefore, a healthier body image and self-esteem.
All girls served by Girls With Sole participate in a comprehensive curriculum that exposes them to a wide variety of sports and fitness activities, that include, but are not limited to running. Each of our youth receives free running shoes, sports bras, water bottles, a fitness journal, and entry into at least two 5k races per year. They also receive a free copy of Finish Line Feeling, my personal memoir. I am a survivor of child sexual abuse who found hope, confidence and healing through fitness. The impact is both measurable and invaluable – girls whose newfound confidence, strength and hope translate into academic success, leadership, a sense of belonging, and the satisfaction that comes from setting and reaching ambitious goals.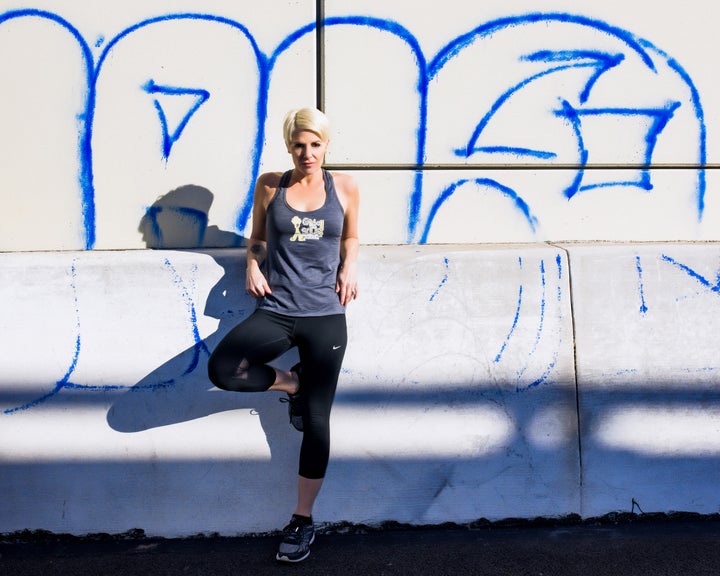 Who were your heroes, or mentors?
Katherine Switzer and Sister Madonna Buder are both heroes of mine for being trailblazers and incredibly strong, resilient women as well as incredible athletes. They are incredible examples of what women are capable of and that strength in mind body and soul are essential to success in life and athletics. They go hand in hand in order to be a complete, well rounded and healthy person. Both of these women are heroes in my mind because they went against the grain. They have faced and overcome fears, obstacles, and stereotypes. I look up to them because they empower women and, in my eyes, are the epitome of strength, resilience and perseverance.
Sister Madonna Buder is also known as the Iron Nun. She's a Roman Catholic nun and a Senior Olympic triathlete. She's the current world record holder for the oldest person to finish an Ironman Triathlon, which she accomplished at age 82. This just blows me away, as I have completed 5 Ironman Triathlons - and can't even imagine doing them at that age. She is beyond incredible.
Katherine Switzer is known as the Marathon Woman. She accidentally became a sports icon 45 years ago when she was the first woman to officially (but illegally) enter the Boston Marathon when it was considered a men's only race. She used her gender neutral initials upon registering and blended into the pack as best she could at the start of the race. Her entry revolutionized the sports world when she was photographed being physically attacked by the race director for wearing an official bib number, as he tried to forcibly remove her from the course. The photo flashed around the globe and became one of Time-Life's 100 photos that changed the world. Katherine finished the race, she campaigned for women to be able to run in the race, and 5 short years later women were allowed to run the Boston Marathon.
When did you decide you were an advocate, that this would be your journey?
Honestly, I was born to do Girls With Sole. I was put on this planet to create Girls With Sole in order to help girls find their inner champions and realize that with work and determination they can move forward and achieve.
That may sound a bit over the top, but it's what I believe. I have to, because it makes all that I've been through make sense, and explains why I had to go through the dark in order to impart light to others so that, hopefully, they may navigate their own journeys with a little more ease.
Girls With Sole spanned organically from my own life experiences.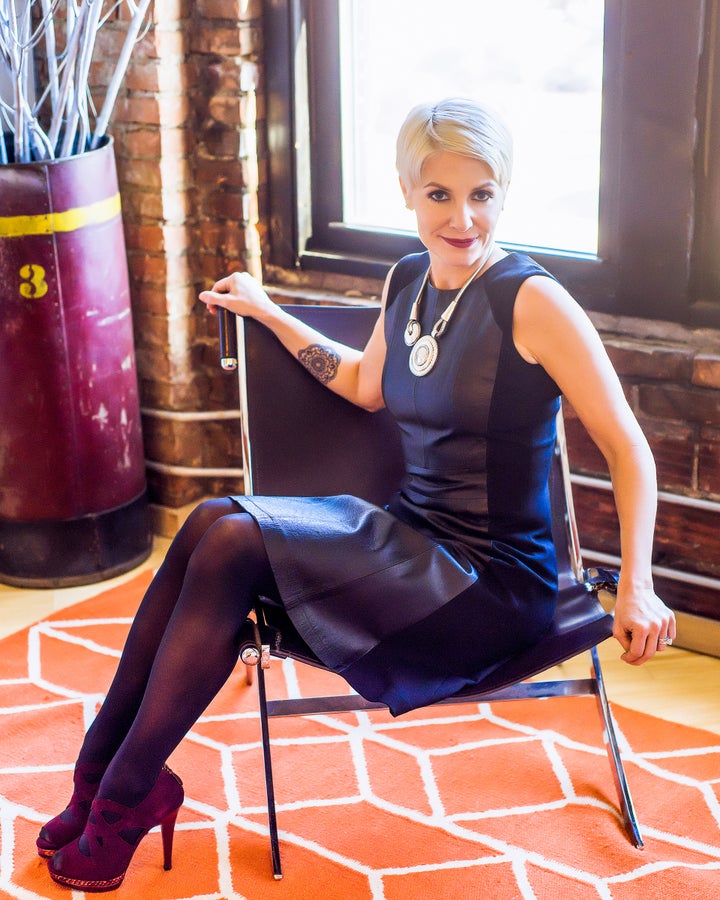 I was born in Rochester, NY and lived in four foster homes before I was adopted at the age of two. There were traumatic experiences that happened in foster care that cause so many moves in such a short period of time.
As a child, I was sexually abused (raped) for about a year by a next door neighbor and didn't receive the counseling or support needed at the time. It was a secret I was told needed to be kept…so I kept it. With that secret came low self-esteem, and a path of self-destruction. I was so close to the edge, but the thing that always held me back and saved me - every single time - was sports. I found solace in fitness, running and sports. To date I have crossed many finish lines and have completed more than 65 marathons, 5 Ironman Triathlons, 2 50K Ultra Marathons and countless other road races and triathlons. The empowerment and inner strength gained from sports spilled over into all areas of my life and kept me moving forward even when I didn't think I could. This is what made me think……why isn't their an organization for all the girls out there who need to discover this for themselves? I thought ….someone needs to start a program that can save lives and teach healthy coping mechanisms, the way that I learned them on my own. Then I realized I was that somebody!
That's where Girls With Sole spawned from (smile).
If you weren't running Girls With Sole, what would life look like?
Life without Girls With Sole is hard to imagine, but it would most definitely still include my incredible husband and two children. My husband's name is Frank, and I have an 18 year old son named Jake and a 16 year old daughter named Morgan. They are really the most important part of my life and they keep me going. We all make a great team. In my fantasy world (if I wasn't doing GWS) I would like to run a dog sanctuary and rescue dogs. It would of course be a no-kill shelter/sanctuary and we would find homes for every dog that needed one.
What is the toughest lesson you've learned, that you hope another woman can learn from you?
I always like to see the good in everyone. I'm the person who believes people are truly good and have your best interest in mind until they prove otherwise. I still like to be optimistic and see the good in others, but it's important to also protect yourself and all the things you have worked for by not letting people take advantage of you. I have learned the hard way that not everyone has your best interest at heart. It's ok to say no to people if you want to - and if your gut tells you something - you should listen to it.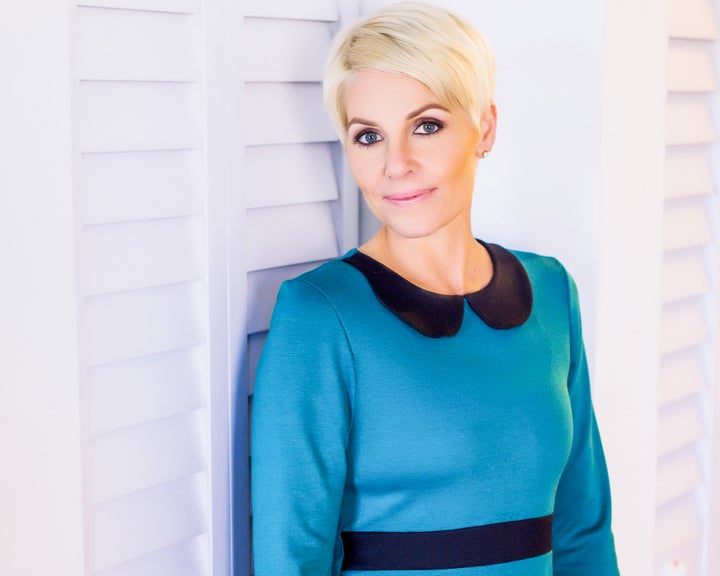 If you had it all to do over again, would you do anything differently?
It always amazes me when - every now and then - someone will ask me why I kept going over to my neighbor's house even though he had raped me. I can't begin to answer that question from the scared, confused mind of a nine year old. I suppose I could say that what I would do differently would be not to go into his house that first time. But I will not say that. I don't want to change it because I now know that those horribly dark times made me the strong, resilient, tenacious, caring and compassionate survivor that I am. If I hadn't gone through it….there would be no GWS. I wouldn't be the person I am. I worked so hard to be who I am…a person I could love and be proud of. I didn't think I would ever feel that way about myself…and if I can remove an ounce of that kind of pain from any girls' life…..it was worth going through what I did. I wouldn't change it.
(Of course, along the way …on my journey….I have done many things I am not proud of and that I would change if I could …but all the bad still makes me who I am today.)
What do you do for you that brings you absolute joy or peace?
Truly, running brings me absolute joy and peace. Going for a run is mental house cleaning as well as complete happiness for me. I also do like to spoil myself by getting facials and massage when I'm putting my body through too much. This is peace and joy for me as well.
What would you like your epitaph to be?
A crazy, but good-hearted woman who inspired us and touched the lives of many. Beloved mom and wife, your smile and your light will continue to shine in our hearts.
If you only had one word, what is it that you want people to remember about you?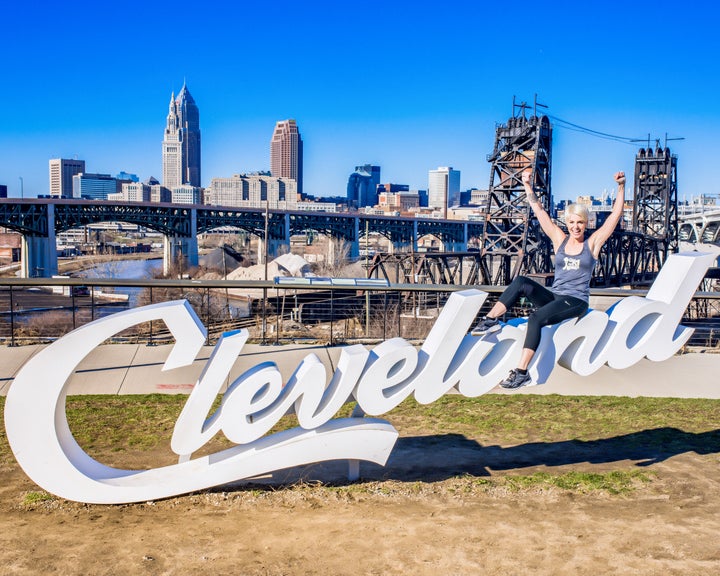 How can readers connect with you?
I'd love for readers to join me in this journey to empower girls! They can find me on social media @girlswithsole on Facebook, Instagram, and Twitter, or learn more about our movement at www.girlswithsole.org. And, our girls would benefit from any support readers can give toward our current marathon fundraising goal, happening May 20!
Inside The Office is a monthly blog that features female executive, entrepreneurial and creative leaders from diverse industries sharing wisdom and insight from their personal and professional journeys.
Related
Popular in the Community