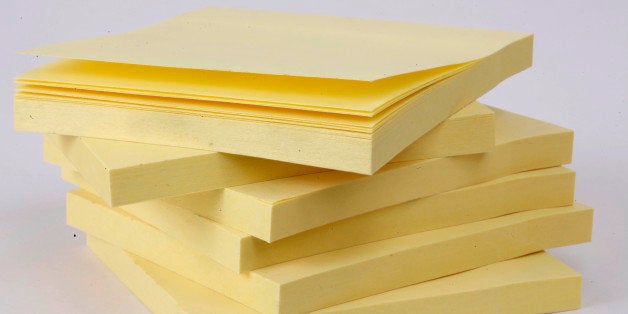 John Le Carré is unimpressed. If you're going to use spycraft to conduct insider trading, at least use it properly.
Last week, a Brooklyn man named Frank Tamayo, 41, pleaded guilty to Securities and Exchange Commission charges that he had been the middleman in an insider-trading scheme that the SEC had first alleged back in March.
According to the SEC, Tamayo helped two other men - Steven Metro, then a clerk at the Simpson Thacher law firm, and stockbroker Vladimir Eydelman, formerly of Oppenheimer and Morgan Stanley - pull off a plot that seemed clever, but also hilarious.
Metro regularly passed trading tips gleaned from his law firm's files on to Eydelman, according to the SEC, but the two men never met. Instead, according to prosecutors, Metro would meet Tamayo for coffee and show him the ticker symbol of a stock he wanted Eydelman to buy. Tamayo would then allegedly meet Eydelman at the clock in Grand Central Terminal and show him a post-it note or a napkin with the ticker symbol on it and walk away. After that, the SEC says, Tamayo "chewed up and sometimes even ate the post-it note or napkin to destroy evidence."
The first problem with this scheme was that Metro and Eydelman allegedly chose to trade in securities that the SEC monitors really closely for weird trading patterns using fancy algorithms. As Matt Levine said when the indictment was first announced in March, if you're going to insider-trade, "don't buy short-dated out-of-the-money call options in companies that are about to be acquired."
The even more basic problem for these enterprising, espionage-inspired alleged insider traders was that, while their scheme was, in the SEC's words, "deliberately constructed to avoid detection," it was fairly easily detectable.
"Tamayo," the SEC's Robert Cohen said, "was the firewall between Metro and Eydelman."
Except that, if so, he was a pretty terrible firewall: After he met with Tamayo but before he placed his trades, prosecutors say Eydelman would email Tamayo seemingly legitimate justification for the trade about which they had just met. (Along the lines of: "I was looking at some numbers this morning, and I think this company is undervalued, so I am buying some stock.")
Why, after going through the whole 'meet at the clock in Grand Central and eat the Post-It note' routine, would you email the guy you just met in a train station about the exact topic you wanted to keep secret? If two people are separated by a middleman, concealing the identity of the middleman is pretty crucial to keeping those two people separated.
Sending an email to your great-aunt achieves the same thing (a possibly legitimate reason for buying a stock you are allegedly buying for illegitimate reasons) without achieving what you don't want it to (tipping off investigators to the identity of the middleman).
This is a good reminder that the firewall you create to protect yourself from insider trading charges should not include regular emails to one of your alleged conspirators. Once the SEC notices the unusual trades you're allegedly placing, and that you are emailing your middleman about those trades, it's pretty much game over in terms of keeping your alleged connection obscured.
Metro and Eydelman have pleaded not guilty and are awaiting trial. Their lawyers could not immediately be reached for comment.

REAL LIFE. REAL NEWS. REAL VOICES.
Help us tell more of the stories that matter from voices that too often remain unheard.