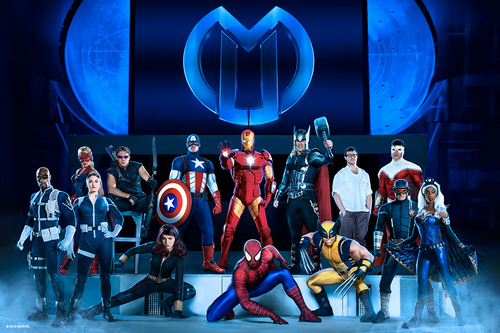 Joshua Murillo didn't realize that his love of comics, Star Wars, sports, and imaginative play as a child was all working together to prepare him for what he would later realize had been his dream job all along: stuntman.
Joshua started performing a young age in his church choir and developed a love of music. This led to some great moments, but also some embarrassing ones like the botched performance of a choreographed version of Jingle Bells in Latin and the time his guitar strap broke, he dropped his only pick, and his left shoe flew off all during the same show. After experiences like that many kids would have given up but Joshua walked away from those experiences learning not to take himself so seriously and how to have more fun during his performances by not worrying about everything that could go wrong.
Meanwhile, he played with his friends re-enacting Lightsaber Duels from his favorite Star Wars movies and pretending to be a ninja. He jumped, fell, and learned how to do tricks on his bike.
Never thinking that he would ever be able to make a living with these skills, Joshua got two degrees in Business and Audio Engineering. As a hobby, he kept with the intensive physical activity he enjoyed as child and became a Cross Fit instructor but got a job as audio engineer.
It wasn't long before he found this job boring and some of his Cross Fit friends suggested at he try his hand at stunts. He started doing small films and in his first job he got attacked by a Zombie girl. Joshua got roles doing more and more complex stunts. When he heard about auditions for Marvel Universe Live! he knew this would be the perfect chance to bring together all of things he loved from comics to using stunts to tell a story through dramatic action rather than dialogue.
When Joshua was cast as the Hulk he was thrilled. He already knew that Marvel Universe Live! was a great family show but the role was particularly meaningful for him since he had great memories of watching Lou Ferrigno as the Hulk with his father. He also views the Hulk as a good role model for children and adults alike as Bruce Banner dramatizes the anger everyone has but needs to learn how to control.
Banner's need to show restraint is something to which everyone can relate.
In Marvel Universe Live! stunts are brought together with many other elements. Unlike other stunt jobs this show brings together live action that is in such shows as Disney on Ice! mixed with Motorcross, state of the art lasers, pyrotechnics, high falls, motorcyclestunts and autostunts and fight choreography with To top it off, all of this is brought together in an original story written by Marvel and a couple of dozen of Marvel's popular characters.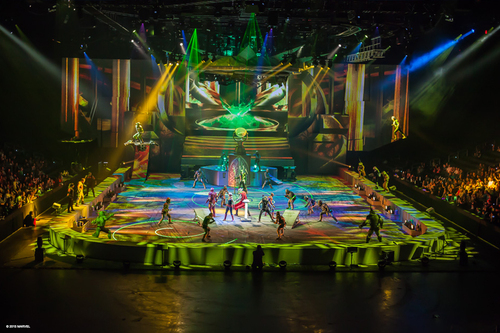 Joshua is having the time of his life touring in Marvel Universe Live! from Seattle to Baltimore with his wife, who is also a performer in the show. Joshua can't quite seem to believe that he has gone from a child reenacting Luke Skywalker fighting with Darth Vader in the carbonite chamber in his backyard to getting to perform as the Hulk confronting Lokki in a Cave Lab in front of thousands of people as an adult.
For kids interested in stunts Joshua has some advice. For younger children, he wants them to know do what they like. "Explore what's interesting to you and don't let anyone talk you out of it. I read comics even though no one else did."
For teens, he wants them to know that they have to want it pretty badly. "You have to be nice and easy to work with but you also have to work harder than anyone else because 1,000 people want your job. If you have a goal you can reach it if you work your butt off so that you're the best." Although it may go without saying he also emphasizes that stunts can really hurt. "You need to be willing to go through that."
Although the road to becoming a stuntman may be filled with bumps, bruises, and the occasional embarrassing performance getting to perform as a favorite superhero nightly in a packed arena makes the hard work, injuries, and red cheeks worth the trouble.