This is a part of our Small World series in which we explore a new destination through the eyes of a local.
Vayable's Insider community is the backbone of what we do. These unique individuals share their expertise with adventurers from all over the world who are looking for an authentic cultural experience. This is the first in a series spotlighting our most experienced and exciting Insiders. We spoke with longtime Vayable Insider and Queens based foodie Jeff Tastes: about city food, being an Insider and the weirdest thing he's ever tasted.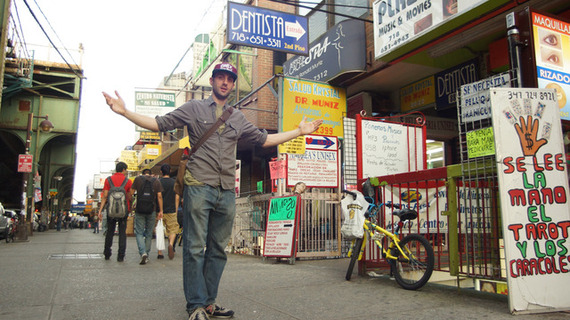 Q: How long have you been an Insider?
Jeff: I've been an Insider since the beginning, however long that is. 3 years? I can't remember what is what and what started when. I've been in it since the beginning.
Q: How did your love of food start?
Jeff: I realized that food is the gateway to someone else's home. I always want to understand cultures and why people act the way they do. Here, I've learned to communicate simply through sharing tastes. Smiles through that can go a long way in the path to world peace.
Q: What is the weirdest thing you've ever tasted?
Jeff: There's this one place I know of that sells a fried ball of chicken cartilage, nerves, blood vessels, and fat. The coating used to be good when I was a kid, but now they apparently bleach the whole thing so it's not that good anymore. They have some locations in other cities too. It's a chicken mcnugget.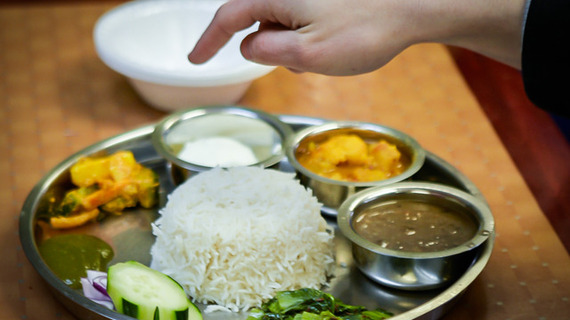 Q: Why did you decide to become an Insider? How do you feel connected to NYC?
Jeff: I've lived in the neighborhood for seven years. I'm an outsider just like everyone else here, and I embrace that. I have made lots of friends through writing and researching the neighborhood, but doing the tour has magnified that many times over. I love what I do and want to see more people offering things just like what I'm doing. I want to be introduced to something I'm not familiar with by an Insider and not by a traditional tour guide. I have been on some amazing tours like the one through the court system with Linda Fisher and the subway busker one with Heidi Kole - I love helping people figure out logistics and how to get the most out of what they do.
Q: So you've also checked out experiences from other NYC Insiders! What is the most important thing you can offer for the people who book these experiences?
Jeff: Hopefully I can show people how to grow your expertise. Leading the tours has been the single most important activity I do for my own growth in this subject.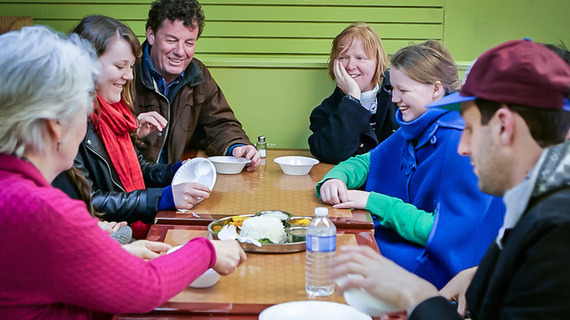 Q: Do you cook a lot yourself?
Jeff: My neighborhood is a cook's dream, but I usually just eat out. For me, it's not much more expensive to eat when people are preparing enough for the whole community. I had a crew come in from Switzerland the other day and they remarked how the divide between cooking at home and eating out was so small compared to where they come from.

In my explorations and events, I encounter a lot of leftovers and interesting ingredients which I try to figure out how to make something interesting. It's kind of a Jackson Heights special.
Q: What's your favorite part about being an Insider?
Jeff: My favorite part is when I am working with new vendors to expand my tour. Lots of times I will investigate a vendor with a tour group, and I'll tell the group what I look for and how it is in comparison with the rest of the neighborhood. We'll discuss if it's important that it demonstrates the character of the neighborhood and how it compares with their own experiences - either in their own city or their travels. That's fun to me.
Q: Is there any particular culture whose food you favor most?
Jeff: USA!! Food is fun when it's someone else's culture, but eating local is most important to me. Nothing beats oysters and lobster rolls.