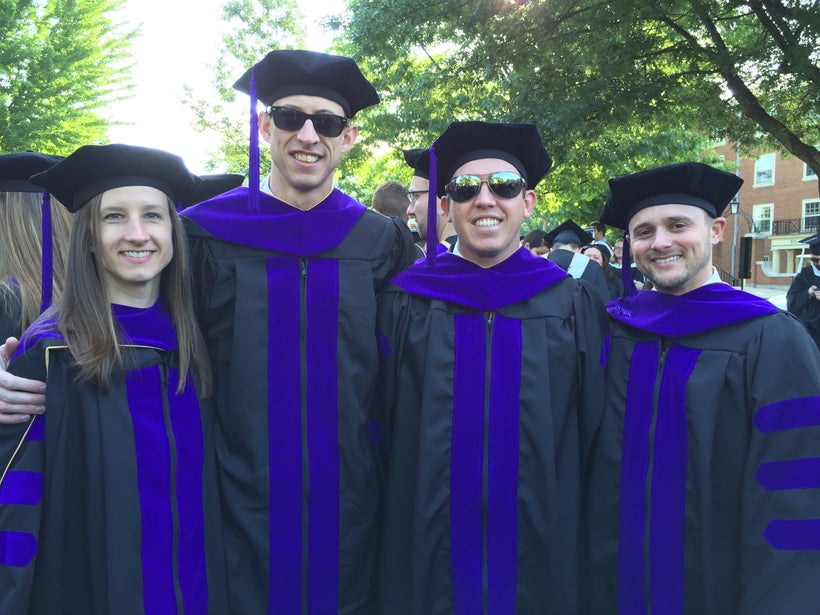 Two weeks ago, North Carolina became the first state to release the names of those who, by passing the bar exam and meeting other requirements, had qualified for admission to the bar. Thousands of people will become lawyers in the various states within the next couple of months.
For many of these newly-minted lawyers, this period marks a spectacular transition. They will go from accumulating student debt, to making an income. They will go from attending lectures, to providing important legal services. However, there is a hidden danger awaiting these new lawyers - insider trading violations.
Insider Trading and Lawyers
The practice of law is steeped with opportunities to violate insider trading laws. This is, in part, because a requirement for such a violation is the use of material, non-public information. Clients disclose such sensitive information to their lawyers regularly for purposes of representation.
It is obvious that a securities lawyer or corporate lawyer might come into contact with material, non-public information. The classic example of such information is that of a merger, quietly negotiated, that will offer the target company's shareholders a high premium in exchange for their shares. A lawyer who learns of the premium while working on the merger and uses that information to purchase shares of the target company would likely violate insider trading laws.
Similarly, intellectual property lawyers will naturally find out about patents, patent infringements, and litigation settlements that affect their corporate clients before the public. Just imagine what Apple's intellectual property lawyers knew about the iPhone 7 before Tim Cook took the stage. That is some very material information.
Less obvious, but just as real, are opportunities that arise for lawyers working far afield from corporate affairs. A family lawyer, for example, who represents a corporate insider in a divorce may learn material, non-public information about the corporation in the process. A lawyer drafting a will faces the same possibility. So might a criminal defense attorney. The chance to make a fortune on a stock trade was never imagined when these lawyers began their practices. That is why insider trading is a dangerous trap for the unwary.
Lest one think this warning is purely theoretical, examples of lawyers being prosecuted for insider trading are many. One of the most famous insider trading cases is United States v. O'Hagan, which featured the misappropriation of insider information by a securities and medical malpractice litigator. A Ropes & Gray litigator was sentenced to 30 months in prison for insider trading in 2011. A former partner at Fox Rothschild who practiced insurance law was sentenced to 6 months in prison for insider trading in July. An intellectual property lawyer and former partner at Hunton Williams was charged with insider trading just last month. These are just a few high-profile examples.
Simply put, the danger is real.
So what is a new lawyer to do?
Another option is to try to thread the legal needle with advice from a securities lawyer. You may still wind up facing allegations of insider trading though. As a lawyer, you could be investigated by the SEC, DOJ, and your state bar. That wouldn't be fun either.
Fortunately, there is a third option for avoiding the long list of embarrassed, disbarred, and imprisoned lawyers who have engaged in insider trading. The even better news is that this option may make you wealthier in the long-run than investing with a professional portfolio manager. It is called indexing or passive investing .
Passive investing involves owning funds that invest in an index of securities (e.g. S&P 500). The inclusion of securities in index funds is not influenced by the decisions of the investor or even a fund manager. The fund simply invests in whatever is on the subject index. By passively investing in index funds rather than picking individual securities like the lawyers in the above-cited cases, lawyers can avoid the appearance that they have traded a security on material, non-public information.
I know that some of the new lawyers reading this article are chaffing at the notion of passive investing. You're thinking that because you passed the bar exam you are too smart to forego the fantastic profits you would make actively investing. I heard this from my classmates in law school, so I am prepared to address your concerns.
First, irrelevant! Being a lawyer has no relationship to investing. You probably didn't study economics, business, or finance in law school. Also, there's reason to believe you are bad at math. In short, you're competent to practice law, not actively invest.
Second, even if you had the ability to successfully trade securities, you won't have time. Your new employer wants you to put in 1700-2300 billable hours this year, which means you'll be spending every waking minute on client matters.
Third, passive investing doesn't mean you've lost the ability to build a smart portfolio. You can and should maintain a portfolio of investments that reflects your investing time horizon and risk appetite. You can also tailor your portfolio to reflect your belief that, say, companies with gender diversity or with drugs at the clinical trial stages should be supported.
Passive investing is clearly the best option.
For those of you admitted to the bar in the next few months, you've accomplished something very difficult. You should be proud. However, you should also be prepared for challenges ahead. One of those challenges is avoiding insider trading violations. Fortunately, although the danger of insider trading violations is real and the repercussions serious, the solution is easy and doesn't hurt you in the slightest.
Calling all HuffPost superfans!
Sign up for membership to become a founding member and help shape HuffPost's next chapter
This post was published on the now-closed HuffPost Contributor platform. Contributors control their own work and posted freely to our site. If you need to flag this entry as abusive,
send us an email
.