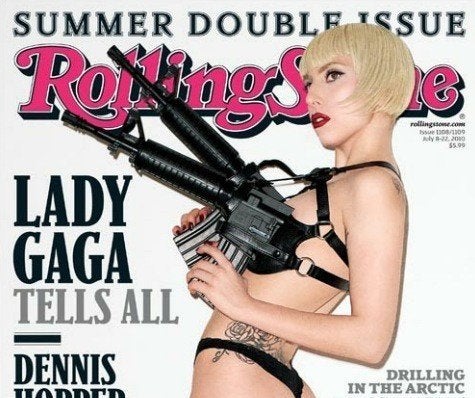 I first read about my university's "Lady Gaga and the Sociology of Fame" class in a New York Times article. This is not how I usually find out about my possible electives, and in the beginning, I couldn't figure out why this subject was creating so much buzz.
Hadn't classes about Lady Gaga been done before? Colleges always seem to have "cool" pop culture courses centered on subjects as ridiculous as Harry Potter and underwater-hair-weaving. South Carolina typically makes the news about unfaithful governors and unemployed "Greene" party senatorial candidates, so how could my school, the University of South Carolina (no offense, guys) be on the forefront of fame?
But there the story was, splashed all over the international circuit. My friend studying abroad in the UK went to a show by the band Stornoway, and the singer commented on some "uni in South Carolina" offering a Gaga class.
Admittedly, my knowledge of Lady Gaga is limited to the opening paragraph of her Wikipedia entry. I just dance to her songs in my bedroom, and the heaviest investment I've made into her career as a fan was when I dressed as a baby prostitute for Halloween and referred to myself as "Baby Gaga."
Still, when the time came to register for spring classes, I peeked at the Gaga course. Only two seats out of 50 were filled. I could have enrolled in any other class, but how could I say no? It's funny how the fame generated from a course about fame drove me to sign up.
My friends are jealous, but I have this sinking feeling that this is going to be the hardest class I've ever taken. "What was the downfall of your G.P.A., Malia?" "Gaga." There are rumors floating around that the pop star herself might make an appearance, but all I know is that as a writer, not blogging about my semester would be a colossal waste. The HuffPost wrote about the class and asked:
Is Lady Gaga an appropriate topic for a college course? What are students expected to learn from the course?
I intend to answer these questions because if I'm going to work my ass off, I might as well go out in sparkles. Goals for this semester include: not dying and successfully making "gagaling" a verb.
But please, no one telephone my professor about this Lady Blogaga.