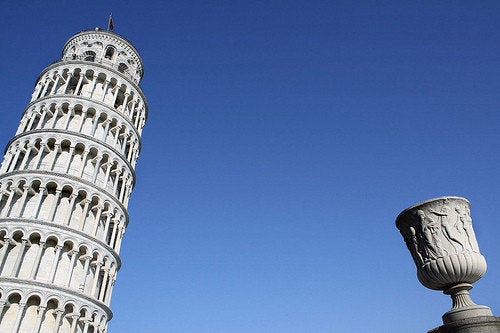 By Danilo Masoni and Leila Abboud
MILAN/PARIS (Reuters) - IMM Hydraulics, a small exporter of hoses for industries such as agriculture and mining, is the kind of firm that should be at the center of Italy's efforts to rekindle its stagnant economy.
Instead, the company, located in the Abruzzo region of central Italy, is wrestling with a basic impediment to profitability: a woefully slow broadband connection. With just 2 megabits (MB) per second, IMM Hydraulics' broadband connection lags behind the 5 MB typical in Italian cities, which in turn is well behind an average of 12 MB in France and 16 MB in Germany.
"It takes us days to process an order whereas it could take half an hour," said finance director Marcello Di Campli. "Broadband is one of our biggest problems, probably just after our access to credit."
Europe's fourth-largest economy has long been an Internet laggard, its creaky networks stunting the development of online commerce and banking. Italians pay among the highest prices in Europe for broadband speeds on a par with Estonia or Cyprus. As a result, only half the population uses the Internet at least once a week and Italian firms generate 5.4 percent of sales on-line compared to 13.9 percent elsewhere in Europe.
Now the reformist government of Prime Minister Mario Monti has identified better broadband as a national priority to spur growth and reduce Italy's 11 percent unemployment and bulging deficits.
"The statistics on e-commerce are chilling ... The broadband gap constrains growth by reducing the competitiveness of export-oriented companies," said Paolo Gentiloni, former communications minister and member of a group of deputies that has made proposals to support online commerce and government services.
In the government's sights is one-time monopoly Telecom Italia, which it believes has long thwarted competition and put off investing in its domestic network because of its huge debts.
Monti's government has enlisted state-backed finance body Cassa Depositi e Prestiti (CDP) to work out a plan with Telecom Italia and its rivals to create a nationwide super-fast fiber optic broadband network.
One of the most radical options under discussion is for Telecom Italia to spin off its existing network of decades-old copper lines - worth between 9 and 15 billion euros - into a separate company that would run Italy's fixed telephone and broadband system and sell capacity to other Internet providers on a wholesale basis. The new "access network company" could be partly state-owned and would have more incentive to invest in broadband, say advocates, because it would have neither debt to pay nor market share to defend.
Such a move would amount to something of a revolution in Europe and would test whether the state can be more effective than the private sector in building national broadband infrastructure.
Australia's government provided the blue-print in 2009 when, frustrated with the slow pace of investment, it became the first country to create a national company charged with building a single open access fiber broadband network to 90 percent of homes by 2021. Britain adopted a slightly different approach, requiring BT Group to create a separate subsidiary to sells wholesale access to competitors and build fiber broadband across the country.
Telecom Italia, like other former telecom monopolies in Europe, owns the last meters of copper lines to homes and businesses, which it then rents out to competitors - mobile operators Vodafone, Wind, and Hutchison's 3 - for a monthly fee set by regulators.
In Italy and elsewhere, it is these decades-old copper lines that need to be replaced by fiber optic wires to boost broadband speeds to up to 100 megabits per second. Updating those wires will cost 200 billion euros, says the European Commission, a sum telecom operators will struggle to mobilize.
Italy can't just issue orders to Telecom Italia because the company is no longer owned by the state but by individual shareholders and a consortium of three Italian banks and Telefonica. So government officials are using other ways to persuade it.
After months of fruitless negotiations between Telecom Italia chairman Franco Bernabe and CDP head Franco Bassanini, the state pledged to invest up to 500 million euro in Metroweb, a competing fiber broadband project in Italy's north, to up the pressure, a source close to the Metroweb group said.
Bassanini told Reuters that the CDP was "absolutely open to finding an agreement" and that talks with Telecom Italia were ongoing on "a broader hypothesis" than just the Metroweb investment. He acknowledged that the creation of a combined network company that merged all the current Italian network assets would be "highly sensitive" for Telecom Italia.
According to a person close to Telecom Italia, the CDP has hired Deutsche Bank to analyze the value of its network in preparation for hiving it off.
The pressure is taking effect: Telecom Italia is debating the spin-off idea internally and Bernabe has promised a decision by the end of this year.
Telecom Italia has also agreed to share some infrastructure with rival broadband provider Fastweb and to co-ordinate the rollouts of their respective fiber networks in a bid to cut costs - a deal that could make negotiations over a broader nationwide project easier, analysts say.
But Telecom Italia executives are divided over whether spinning off its fixed network is wise, said two people close to the company. Chief Executive Marco Patuano is backing the move because he believes the infrastructure's value will decline with the advent of super-fast mobile technology known as LTE, as well as competing fiber projects in Italy.
By contrast Bernabe believes owning the last meters of copper into people's homes represents a competitive advantage since rivals must pay to access it to be able to offer broadband to their customers. He has repeatedly said Telecom Italia will not do anything to lose control over its network.
Governments around the world are trying different strategies to upgrade their systems.
The United States is relying solely on competition in the private sector while Japan and Korea have ploughed public money into building nationwide fiber-optic networks, a task made easier by dense urban geography. Sweden and Norway became European leaders in fibre-optic broadband penetration via a mixture of tax breaks, subsidies for rural deployments, and in Sweden's case, requiring state-owned municipal utilities to create local networks.
Although it is early to judge Australia's nationwide fibre project, Britain's effective separation of BT in 2005 has taken the country from the middle of Europe's rankings on broadband speeds, cost and usage to near the top.
In the European Union, telecom operators and policymakers have spent the past year fighting. Operators argue they shouldn't have to share the new networks with rivals if they are to bear the cost of building them alone. The wrangling has contributed to upgrade delays in Italy and elsewhere.
Brussels now says member states will not be required to make the operators share fibre networks and has given operators free rein to choose what technology to deploy, in a regulatory framework that will operate to at least 2020.
Crucially, regulators will no longer set the prices at which incumbents sell wholesale access to smaller competitors on new fibre networks, so long as incumbents offer "equivalent" prices to everyone.
Gabrielle Gauthey, a former telecoms regulator in France who now works at Alcatel-Lucent, argues governments have a role to play in enabling adequate broadband coverage.
"Many telcos just don't have the money to invest the sums that are needed," said Gauthey. "It's a massive effort not unlike electrifying a whole country."
A network spin-off could help Telecom Italia reach its debt reduction targets and cut its 30.4 billion euro debt pile - and the operator seems to be seriously considering the idea. In a recent presentation to investors at a Sanford Bernstein conference, Telecom Italia said the rewards of a separating out its fixed network now outweighed the risks.
A banker close to Telecom Italia put the probability of the group going through with the spin-off at 70 percent, and two other banking sources say the company is considering appointing two banks to advise it on the mechanics.
A decision can't come soon enough for businessmen like Siro Badon, who owns a business in a shoe manufacturing district near Venice where local companies export 92 percent of the 20 million pairs of shoes made every year.
"Some companies in our district work with brands like Louis Vuitton and Armani with stylists in Paris and all over the world. Imagine the huge damage it causes not being able to communicate swiftly," Badon said.
"Sometimes I feel we are carrying an old country on our shoulders. I wait and hope."
(Editing by Sophie Walker)

Related
Before You Go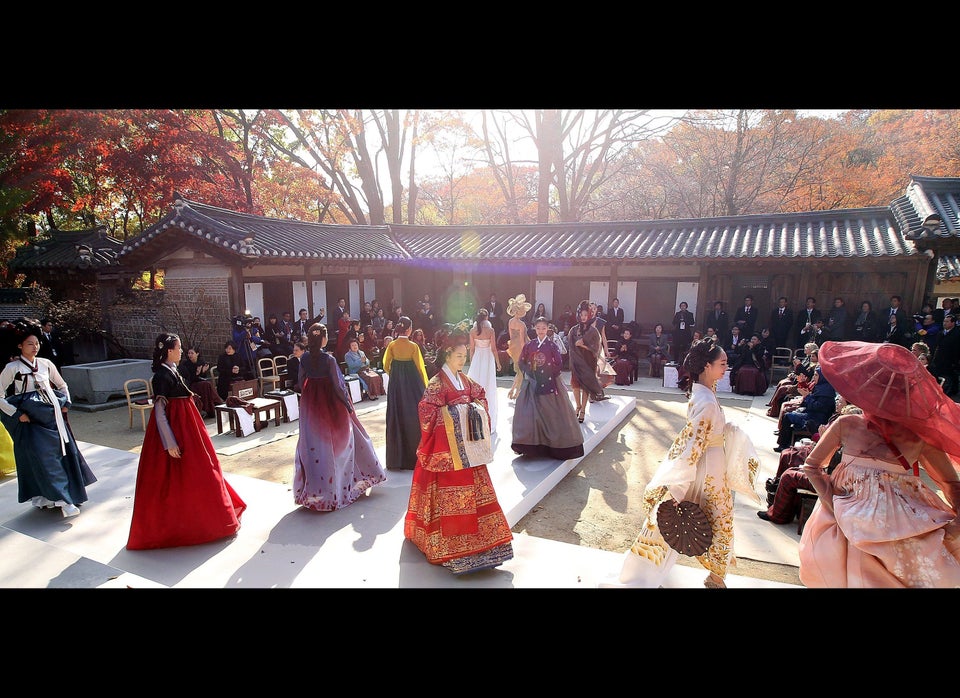 5 Countries With Better Internet Service Than America
Popular in the Community