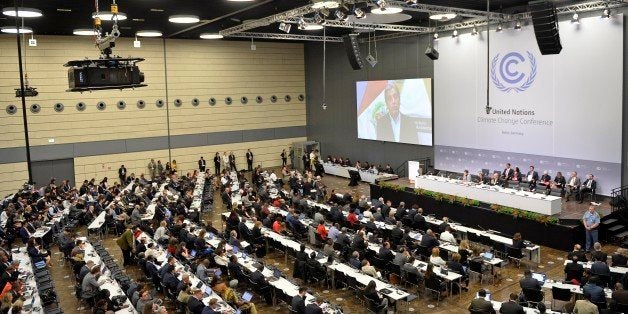 By Alister Doyle and Bruce Wallace
BONN/WASHINGTON, June 1 (Reuters) - The U.N.'s Paris climate conference, designed to reach a plan for curbing global warming, may instead become the graveyard for its defining goal: to stop temperatures rising more than 2 degrees Celsius above pre-industrial levels.
Achieving the 2C (3.6 Fahrenheit) target has been the driving force for climate negotiators and scientists, who say it is the limit beyond which the world will suffer ever worsening floods, droughts, storms and rising seas.
But six months before world leaders convene in Paris, prospects are fading for a deal that would keep average temperatures below the ceiling. Greenhouse gas emissions have reached record highs in recent years.
And proposed cuts in carbon emissions from 2020 and promises to deepen them in subsequent reviews - offered by governments wary of the economic cost of shifting from fossil fuels - are unlikely to be enough for the 2C goal.
"Paris will be a funeral without a corpse," said David Victor, a professor of international relations at the University of California, San Diego, who predicts the 2C goal will slip away despite insistence by many governments that is still alive.
"It's just not feasible," said Oliver Geden, of the German Institute for International and Security Affairs. "Two degrees is a focal point for the climate debate but it doesn't seem to be a focal point for political action."
But as officials meet in the German city of Bonn from June 1-11 to lay more groundwork for the Paris summit, the United Nations says 2C is still within reach.
Christiana Figueres, the U.N.'s top climate change official, acknowledges that national plans for emissions curbs - the building blocks for the Paris accord - won't be enough for 2C.
But she says new mechanisms for future rounds of pledges, perhaps in 2025 and 2030, can hit the 2C mark. "You don't run a marathon with one step," said Figueres.
She says governments need to change their attitudes towards a low-carbon economy, based on clean energies such as wind or solar power, that can boost economic growth, cut pollution and create jobs.

The 2C cap has its roots in an Earth Summit in 1992, which pledged to avoid undefined "dangerous" human interference with the climate system.
Over time 2C became a totemic goal. It was first adopted by the European Union in 1996, U.S. President Barack Obama accepted 2C in 2009 and it was formally declared as the organizing principle of climate talks at a U.N. meeting in Mexico in 2010.
It is an ambitious cap. Temperatures have already risen by 0.85C since 1880, when industrialisation became widespread. U.N. studies say that may already be causing irreversible changes, from a meltdown of Greenland's ice to collapse of coral reefs.
The U.N.'s Intergovernmental Panel on Climate Change (IPCC) outlined scenarios last year to stay below 2C that could require cuts in global greenhouse gas emissions lasting decades, at rates of three or even six percent a year.
Such cuts would be unprecedented in modern history: neither the 2009 international recession nor the 1991 collapse of the Soviet Union cut economic activity enough to drive emissions down so fast, the International Energy Agency says.
Cuts of that magnitude may require yet-to-be developed technologies that could, for example, extract carbon dioxide from the air.
"It will not be a piece of cake," said Hans Joachim Schellnhuber, founding director of the Potsdam Institute for Climate Impact Research, who encouraged the EU to adopt the 2C goal and says it is still achievable.
"It would be perhaps comparable to what the United States did in the Second World War - they changed their economy to producing tanks rather than automobiles," he said.
On the other hand, blowing past 2C warming could shift the debate to whether humanity can adapt to 3 or 4 degrees of warming - the current trend for 2100.
Those advocating adaptation to a much hotter planet raise the prospect of designing new drought- or flood-resistant crops, building ever higher sea walls, or even encouraging migrations from lands that can no longer support their populations.
Developing nations reject that talk. "Any increase beyond 2 degrees is a death warrant for our countries," said Tony de Brum, foreign minister of the Marshall Islands in the Pacific. He says rising seas could wipe low-lying states off the map.
He said small island states could block a deal if Paris sets the world on track for high levels of warming. About 100 developing nations want an even more ambitious 1.5C ceiling.

Some experts want alternatives to 2C. New ways of measuring success could be concentrations of greenhouse gases in the atmosphere, or progress towards zero carbon emissions by 2050 or 2100.
Alternatively, the word "overshoot" - describing the long-taboo idea that temperatures can exceed 2C and then fall again - may seep ever more into the debate.
Still, there are reasons for optimism that the Nov. 30-Dec. 11 Paris summit will agree a global deal, succeeding the 1997 Kyoto Protocol that set emissions cuts only for rich nations and avoiding the embarrassing failure of a 2009 climate summit in Copenhagen.
They note that this time, China and the United States, the top emitters, are cooperating for an accord. Corporations have joined in the search for solutions, prices of solar and wind energy have tumbled, and more development aid is on offer.
Political leaders, meanwhile, want to avoid any perceptions of failure in Paris. "There is a Copenhagen syndrome," French Foreign Minister Laurent Fabius said last week. "No world leaders want to (go through) that again." (Additional reporting by John Irish and Emmanuel Jarry in Paris; editing by David Stamp)

Related
Before You Go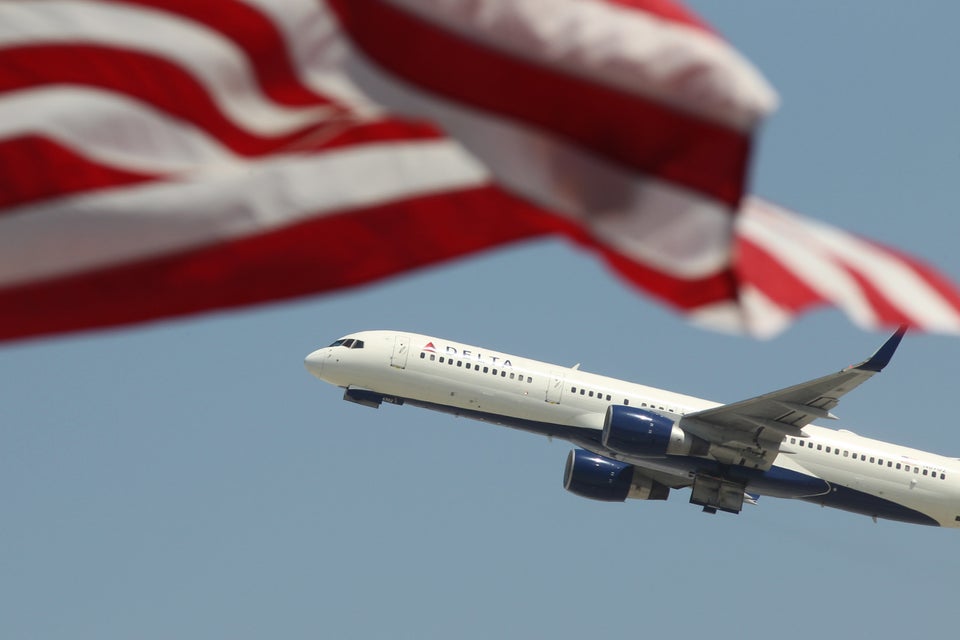 15 Ways You Contribute To Climate Change