WASHINGTON -- The IRS used "inappropriate criteria" when judging organizations hoping to gain a tax-exempt status and allowed that criteria to stay in place for 18 months, according to a Treasury Inspector General for Tax Administration report obtained in advance of its official release by The Huffington Post.
The much-anticipated report notes that the IRS suffered from "ineffective management" which allowed for agency officials to discriminate against Tea Party groups, often resulting in "substantial delays" in process applications and "unnecessary" information requests. The tax agency has taken some action to remedy this, the report found. But more needs to be done so that "the public has reasonable assurance that applications are process without unreasonable delay in a fair and impartial manner."
The Inspector General took several pools of applications considered by the IRS to determine whether the agency's bias against conservative groups was symptomatic or random. In all, the IG chose 244 open and closed application cases in which the IRS had determined that it "needed significant additional information" from the applicant, and 94 cases in which the IRS said it had not needed additional significant information. It also examined 298 cases that the processing specialists had "identified" and sought to determine "whether they were correctly identified."
In addition, the IG provided the following timeline for how the IRS applied and revised filters for the groups it screened as potential abusers of the tax exempt 501(c)4 status.
July 2010: Determinations Unit management requested its specialists to be on the lookout for Tea Party applications.
July 2011: Criteria changed to "Organizations involved with political, lobbying, or advocacy for exemption under 501(c)(3)
or 501(c)(4)" based on the concerns the Director, EO, raised in June 2011.
January 2012: Criteria changed to "Political action type organizations involved in limiting/expanding government, educating on the constitution and bill of rights, social economic reform/movement" based on Determinations Unit concerns that the July 2011 criteria was too generic.
May 2012: Criteria changed to "501(c)(3), 501(c)(4), 501(c)(5), and 501(c)(6) organizations with indicators of significant amounts of political campaign intervention (raising questions as to exempt purpose and/or excess private benefit)."
Read the full report below:
Before You Go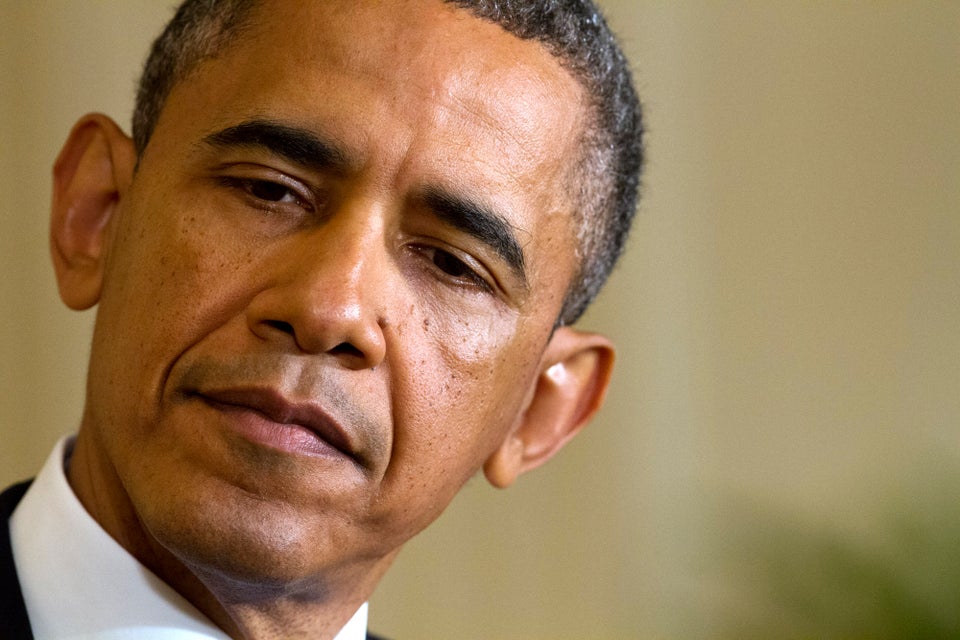 Politicians React To IRS Scandal
Popular in the Community