Green housing for a boarding school's faculty. A family compound of lakeside homes. A wall of windows to take advantage of a remarkable vista. I am impressed daily at the many interesting ways our clients are finding to make our houses suit their varied lifestyles, locations and professions.
Throughout the process of building an eco-friendly prefab home -- from conception to design to execution -- it is our job to innovate and to inspire. But our clients, with such unique perspectives and visions, truly inspire us daily, coming up with incredible ways to make our seven home designs their own.
For me, this raised the question: how can we give our customers the tools to fully express their personal vision for their homes, while revolutionizing the prefab process so that modern, efficient precision-built housing can feel completely original and individual?

Go online to research buying a car and you are able to choose different options available and see them in real time. Red or blue? Solar panel roof? How about seat warmers? Whatever you choose, you'll be able to envision the fun and excitement of sitting in your sweet new ride. You can practically feel the wind in your hair. The road beneath the wheels. Given that prefab is founded on the same basic principle of a base design that is then tailored to the individual through a selection of features, finishes and upgrades... shouldn't the same be possible with homes?

Inspired by the potential to harness our customers' creativity, our amazing team developed a tool that allows anyone to virtually design their homes -- from the floorplan to the brand of refrigerator, tile color and drawer pull.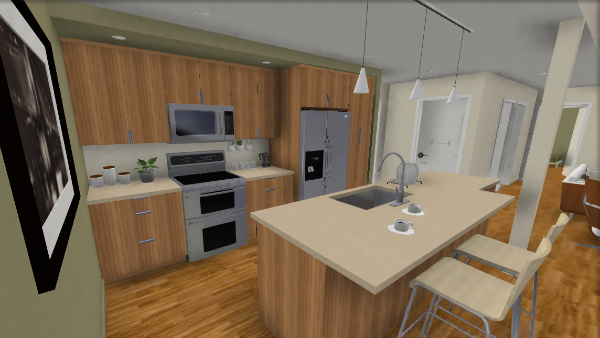 Recently, we celebrated that Blu will be building the first personalized home using this tool, which we call the Blu Configurator. The lakeside home in Pembroke, MA is for Cathy and Walter Pearlman, who chose the Element home design and with the Blu Configurator were able to personalize everything from exterior siding to cabinetry finishes. It will be incredible to see how Blu Homes transforms their 3D model into a real home. Even more amazing? Witnessing how much of a difference it makes to Cathy and Walter to have a central role in its design.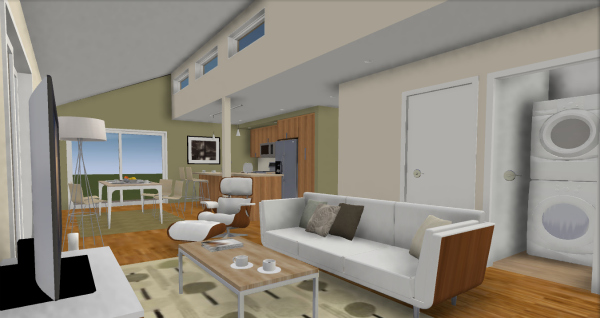 A home, after all, is the most personal of spaces. It reflects who we are and what is important to us. Happily, our experiment in online personalization has so far resulted in homebuyers who are deeply involved in the process of creating an eco-friendly space that speaks to them. Watch a young couple walk through their 3D personalized home -- the one where they'll have their first child, build their family -- and then see it come to life months later, and it's hard not to feel like this is a step in the right direction.