The inspiration to write and share insights with others can be manifested in many different ways. For us, like for many others we assume, such inspiration often comes from our own experiences and the physical or virtual interactions we have with fellow human beings. So let's be upfront here: we can't take credit for the inspiration of this post. It was plainly triggered by another post written by Simonetta Lein, best-selling author, actress, media personality, but most of all, Wish Maker. And for the sake of being 100% transparent, the fruit of our inspiration was completely prompted by our inner-self paparazzi...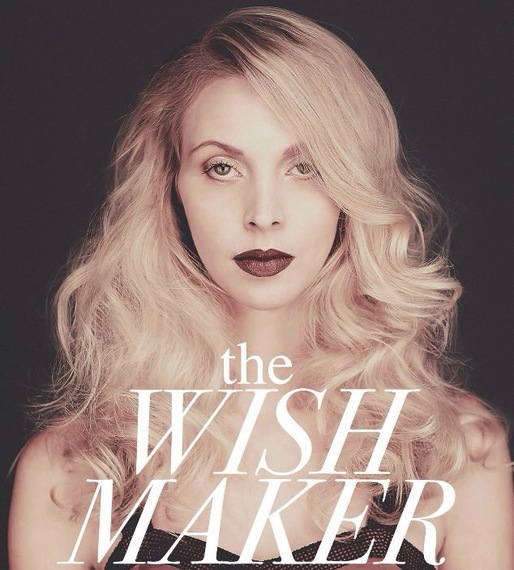 Simonetta Lein (www.SimonettaLein.com)
Yes admittedly, Simonetta grabbed our voyeur's attention with an interview she had done with Top Model Angie Everhart in her own home! How cool is that? We thought "Wow, we're gonna get a sneak peek in the Hollywood home of a fashion icon! Start the slideshow!!!" But instead, what we got was an open-heart view on the soul of a woman whose battles are not much different than the ones many of us have to face.
In her thoughtful HuffingtonPost blog post, Lein gets Everhart to speak freely on her childhood dreams, the wish she has for humanity and of course, her views on fashion. Then, what caught us off guard as readers and without a doubt the interviewer as well when she was about to wrap-up the sit down, was when Angie shared her personal fight with cancer... Here's what she said: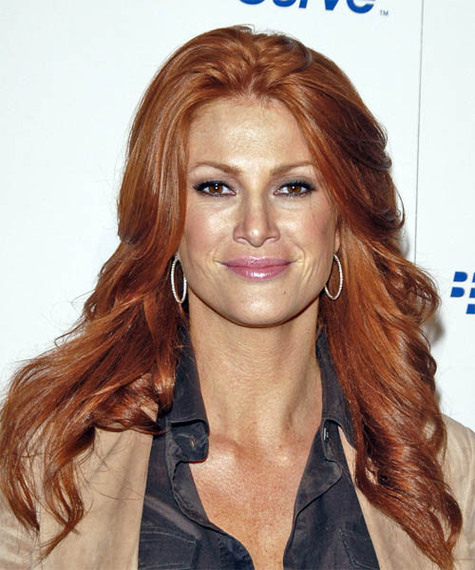 Angie Everhart (www.AngieEverhart.com)
"There isn't a single family that's not been touched by cancer in some way. I discovered I had cancer and I was very ashamed of it. I don't know why, but that's how it was. Then one day I decided it wasn't my fault and I started to talk about it, to let people into my life, and I stated in front of everyone that I had cancer. In that moment my healing could begin. I accepted it and I wanted to fight it and I managed. I want to tell everyone reading this who's going through this issue, to open themselves up to others. You can't do it alone. Cancer must be fought together."
Angie Everhart is right. We've all seen up-close the ravaging effects of cancer which more often than not, leave us feeling helpless. She seemed to have found her inspiration to challenge her battle by talking with other individuals about her disease and letting people in. Although it is certainly not a guaranteed medical cure, we love the idea of engaging others in the combat. And on a deeper spiritual level, on a "soul to soul" or "higher realm" level, we love it too.
At the start of the early 14th century in the English language, the word inspiration came to be defined as the "immediate influence of God..." We all need to find the inspiration to fight the physical, spiritual and relational "cancers" of our lives. If we don't, we just become sitting ducks. "Inspiration" is also a powerful warrior.
Thank you Simonetta Lein and Angie Everhart for inspiring us.
* * * * * * * * * *
Acclaimed Relationship Coaches, Authors and Bloggers Diane and Mario Cloutier have each experienced real-life relationship sorrows of breakups and divorces before finally attracting the blissful relationship each of them were longing for. They became romantically involved in 1998 and married in 2001. Together, they are the proud parents of three millennials.
Their new book, Relovenship® -Look Within to Love Again! (Xclamat!on Media, 2015) gives inspiration, hope and a step-by-step methodology to people who have had romantic disappointments and are still looking to find "the one."
Mario and Diane are now constantly traveling across the United Sates and Canada to spread their message: that it is possible to "live happily... EVEN after!" For booking inquiries or to learn more about them and their upcoming events, go to ReLovenship.com. Of course you can also follow them on Facebook or Twitter!
REAL LIFE. REAL NEWS. REAL VOICES.
Help us tell more of the stories that matter from voices that too often remain unheard.