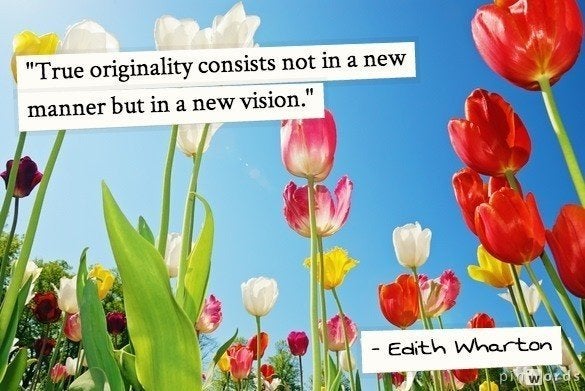 All of us have dreams, but not all of us fulfill them, so what does it take to transform your life? Are there particular traits successful people have that ensure their success? Is talent more important than tenacity? What about courage, self-belief, passion and willpower?
March is National Women's History Month. To celebrate and commemorate the contribution of great women through the ages, I'll be posting a daily inspirational quote from 31 famous women who've changed our world, along with reflections and practical tips for today.
These women will include writers, scientists, mathematicians, doctors, suffragettes and feminists such as: Elizabeth Cady Stanton, Harriet Beecher Stowe, Dorothy Parker, Abigail Adams, Caroline Hershel, Emmeline Pankhurst, Virginia Woolf, Marie Curie...
It doesn't matter that women 100 years ago led such different lives from us, because our similarities are still much greater than our differences. When I was a young writer, just starting out on my journey, I sought inspiration in the biographies and quotes of famous literary females. Last year I became a mother and, needing to know how to balance motherhood and writing, I consulted my muses again. It was very enlightening -- now I'm delighted to be sharing the process with you!
I hope you join me for "31 Days of Daily Inspiration From Brilliant Women." Every day, I'll pick a quote and write about how it can help you to fulfill any life-dream you want to fulfill!
Daily Inspiration, March 1, 2013
"True originality consists not in a new manner but in a new vision." -- Edith Wharton (Pulitzer Prize-winning American novelist, 1862-1937)
Do you want to do something great but think you're not great enough to do it? When you see incredible people doing incredible things, it's easy to feel pale and inadequate in comparison. But most great people weren't born great. They simply had the vision to see what might be possible and the passion, determination and courage to see it through. Of course talent is important, but tenacity is essential. You don't need to change yourself to achieve greatness. You don't need to act like someone else. Instead, you need to cultivate an expansive vision, one that doesn't snag on limitations but sees endless possibilities.
For more by Menna van Praag, click here.
For more inspirational quotes, click here.
Related