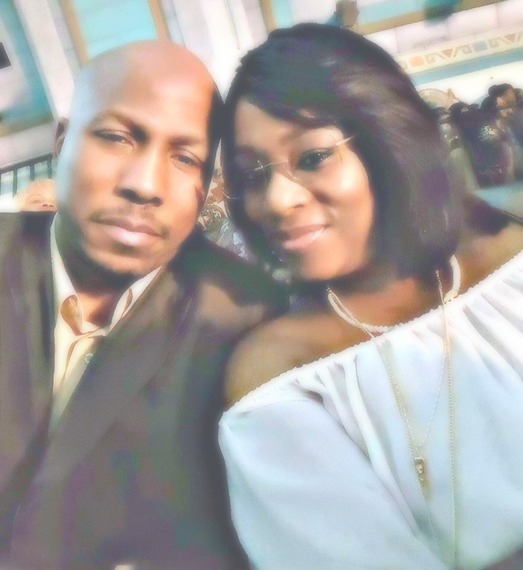 "If you persevere in it, it will harden into fact." Neville Goddard
Talk about feeling inspired!
There is nothing more inspiring than a husband willing to give up his favorite sports-watching just to put a smile on his wife's face!
This past Saturday my husband actually gave up watching a major boxing match to take me to a concert that I wanted to go to.
You don't know how major this is! Boxing is his first love! Lol
Let's talk a little bit more about feeling and being Inspired.
There is so much information coming at us on a regular basis -- social media, news, advertisements, books, etc., to the point where you don't hear your own voice anymore.
Sometimes, in fact more often than not, you simply need to give yourself permission to silence all of it!
It turns out that when I silence the external voices, thoughts, information and opinions of various outside influences, I become inspired within myself again.
My own voice. My own ideas. My own beliefs. My own thoughts.
Hearing your own voice and taking action on what you hear builds self trust and trusting in yourself makes you feel inspired.
This kind of inspiration stays with you and changes you first, from the inside out.
I know silencing all the external noise may seem difficult at first, but practice definitely makes perfect.
For those who have been in my social media circles for a while, you probably notice that I don't inundate you with constant posts every day.
The information you receive from me is from an inspired place... from my heart unless I desire to share some information I think you may need or want.
My core beliefs tell me that before I put anything out into the Universe, "I" must receive the same positive charge and feedback from a message that I deliver to others.
In other words I am impacted first!
Speaking of core beliefs please take a minute to read a post I shared a couple of weeks ago on my Facebook business page that received some attention and that will assist you even further. The post asks the question: What mental agreements have you signed?
If you are not paying attention to your own core beliefs and the mental agreements you may have signed and continue to function by, you are probably feeling like you're flying blind or playing a guessing game most of the time in your life and in your business.
It effects everything in and around you.
Shut everything down to the degree that you can and wait to hear from yourself again.
You will find that hearing your own voice again is like music to your ears.
Please share your thoughts, comments or questions on this post.
Follow Lisa's podcasts on Soundcloud @ https://soundcloud.com/lisascott28
Visit Lisa's website @ www.lisascott.org