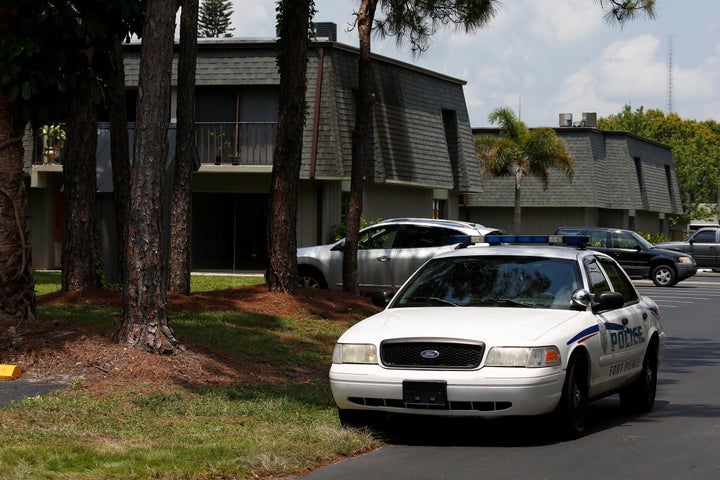 In an all-too familiar scene, 49 people were killed and dozens more were wounded in an Orlando nightclub early Sunday morning. The massacre had an eerie similarity with the November 2015 attacks in Paris. While there is still a fog surrounding the details of the attack and the attacker, two things are clear—there appears to be a connection with the Islamic State of Iraq and Syria (ISIS) and the perpetrator was a US citizen. The Department of Homeland Security reports that he called 911 and pledged allegiance to ISIS. Were these attacks orchestrated by a foreign terrorist organization?
Whether the perpetrator was directed by ISIS or inspired by its actions or beliefs matters. If ISIS directed the attack, it would have required coordination, planning, and communication. There are moments in this kind of event where authorities can interdict. If the attacks are inspired by ISIS ideology or its use of brutal violence perpetrated by lone offenders, such as the San Bernardino shootings, the opportunities for intervention are few and far between.
Al-Qaeda first introduced this style of violence in the 1990s and early 2000s, the central organization directed some attacks and inspired others. The 9/11 attacks were the classic, directed attacks that required Al-Qaeda central funding, training, and coordination. The Boston Bombings or Fort Hood killings were not directed by Bin Laden or any other leader of the organization, although there were rumblings about a connection with the Yemeni Al-Qaeda affiliate in the Fort Hood attack. The perpetrator of the Fort Hood attacks, Nidal Hasan's, motives for the killings are still debated, but nearly all experts agree that predicting his violent behavior was difficult. The academic study of radicalization—understanding who harbors extreme beliefs (a lot of people), which is likely to commit violence (a few people), and how to sort one from the other—has produced few solid answers.
"Whether the attacks are directed or inspired matters little to the victims, their families, and those of us who share their grief. But it matters to those of us who study terrorism."
Now, enter ISIS. There has been a huge split within the global jihadi movement over the proper pace of creating a global state. ISIS's bold move was to buck Al-Qaeda's relatively conservative pathway and to proclaim a caliphate in 2014. Foreign fighters and jihadi fanboys flocked to ISIS after this audacious move. Was the Orlando attacker an inspired fanboy or a directed soldier? It's too soon to tell.
ISIS pursues different strategies from Al-Qaeda. Both use violence against civilians to attain their political goals. But the leadership of Al-Qaeda seemingly objects to brutal violence, such as beheadings and mass rape, and especially the atrocities committed against fellow Muslims. How do they justify 9/11? Only their theologians can answer.
Another important difference relates to the role of the inspired attacks. ISIS, like Al-Qaeda, directs, funds, and coordinates attacks, such as Paris. However, unlike Al-Qaeda, the attacks inspired by the organization are seen as a strategic objective. In Dabiq (Issue 4), the glossy ISIS propaganda magazine, the organization made a specific call for attacks in the West and asked the perpetrators to credit ISIS, "[o]therwise, crusader media makes such attacks appear to be random killings."
Directed attacks by organizations leave a paper trial. We can follow these trails and hopefully, prevent them. But attacks that are merely inspired by ISIS are difficult to detect and disrupt. It is hard to distinguish the individual who is angry, a true believer, down on his luck, or persuaded by propaganda and willing to commit terrorism.
A 9/11 or Mumbai style attack requires financing, coordination, and training. High-impact attacks require investment by the group. Stopping ISIS-inspired individuals from committing Orlando-style attacks may be difficult, not unlike trying to stop mass murders more generally. But ultimately these sporadic attacks do not achieve their goal. Lone wolf violence, while awful and destructive, cannot change who we are, nor will these attacks attain a global state for ISIS.
Whether the attacks are directed or inspired matters little to the victims, their families, and those of us who share their grief. But it matters to those of us who study terrorism. How we label and understand violence affects the appropriate response to it. Before I moved to D.C. to be closer to where counterterrorism policies are made, I grew up in Orlando and walked the same streets where the Pulse nightclub was attacked.
Popular in the Community