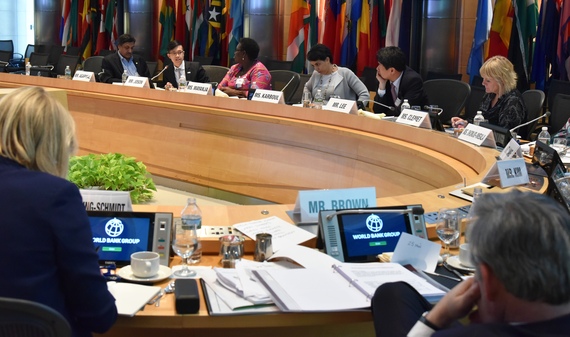 Photos by Lana Wong/Education Commission
For many of us, our daily lives revolve around the scheduled setting of school, work, and home. For millions caught in conflict and emergencies, life is in constant change caused by the uncertainty of shell fire and forces beyond our control. For them and millions more who've been pushed into poverty, life is at a standstill, stuck in the deprivation of food insecurity and injustices of other forms.
These are the disparities of our world and the realities experienced by children and families in countries like Nepal, Nigeria, and Syria, places so distant, yet home - or once were - to people so dear to those of us who care about humanity beyond our borders and doorsteps.
A year after the earthquake, it's difficult to digest that nearly a million Nepalis are now in poverty and a million children are out of school, prone to and lured by senseless traffickers and profiteers willing to push their vulnerable human kin - women, girls, and boys - into prostitution and forced labor.
After two years and little apparent success to bring back our girls of Chibok, Nigeria, it's easy to come to the conclusion that our cries and call-to-actions go unheard. For Boko Haram - who've abandoned their humanness and become blind to the dignity of the young girls they hold captive and innocent lives they threaten - this is the case.
It's easy to loose hope after five years and a seemingly unending civil war which has reduced Syria's economy to ruble, resulted in an exodus of migrants out of the country, and led to the heart-breaking death of Aylan Kurdi and nameless others. ISIS, who's become numb to the teachings of peace is extorting peace from a world which strives for cooperation and compassion.
From Nepal to Nigeria to Syria and elsewhere, children and there families are fighting against terror and turmoil to attain basic needs and wants such as food, the opportunity to read and write, and the freedom to life.
For them and their efforts to survive and hopes to thrive, let's not revert to silence and indifference.
Convening to Make a Difference
In fact, countless people at all levels and sectors of society are hard at work to return Nepalese children into the safety of schools, bring our Chibok sisters back to their parents, and deliver critical relief to Syrian refugees. For most of us, prayer is all we can contribute to these efforts, and powerful prayer is. For a few, power joins prayer.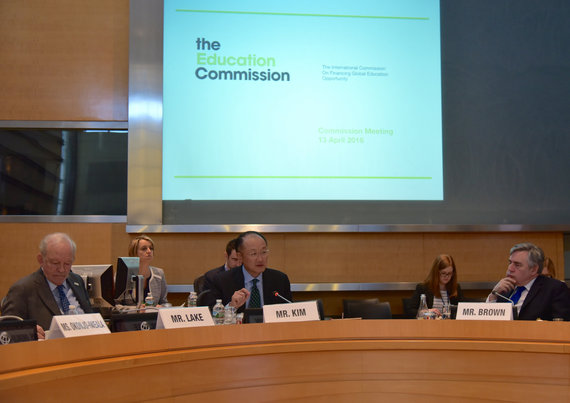 Empowered and inspired, a group of world leaders, including former prime ministers and presidents, nobel laureates and leaders in business, academics and artists, have joined to create a powerful case - an agenda for action - for investment in education aimed to ensure all young people have access to quality learning that will open countless opportunities for them, their family, community, and country.
Why is this important? Because, beyond Nepal, Nigeria, and Syria, there's more than 120 million children and adolescents who aren't in school, while 250 million that are in school are not meeting basic proficiency in literacy and math. The cost of inaction on these 250 million alone is estimated at $129 billion annually. Action, on the other hand, to ensure universal pre-primary, primary, and secondary education will cost $39 billion a year.
This group, the International Commission on Financing Global Education Opportunity or the Education Commission, has an equally empowered and inspired youth panel comprised of young advocates, acclaimed activists, students, and social entrepreneurs, a group of which I am energized to be a part of.
As a panelist, I was given the opportunity to join the commissioners for their third meeting at the World Bank headquarters in Washington D.C. this past April 2016.
There, the Commission's research team and partners presented a working report addressing the latest knowledge and trends on education and learning - in context and connection to health, technology, and finance, the digital revolution and innovation economy, among other issue areas - affecting students, schools, and society.
Robust and candid discussions allowed us to probe into the "what" and "how": what evidence is needed to make a strong case for long-term investment, and how will we advance that case forward, from the grassroots to the high-level and vice-versa.
Inspired Leaders During breaks, I was able to speak with a few commissioners and ask who's inspired them to pursue their activism on behalf of children and education worldwide.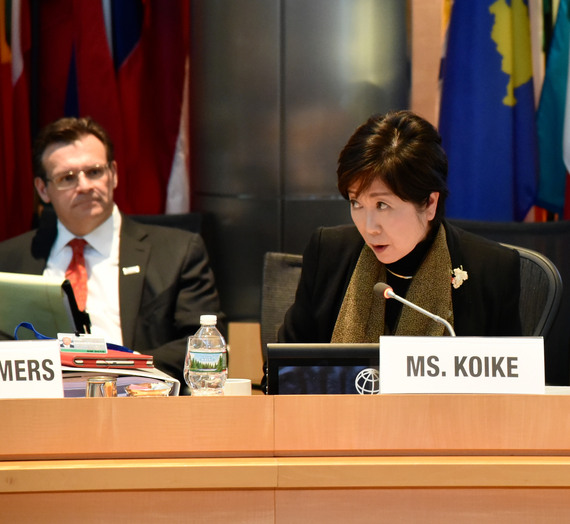 Yuriko Koike of Japan thanks her mother who told her: "Choose whatever you want in your life..."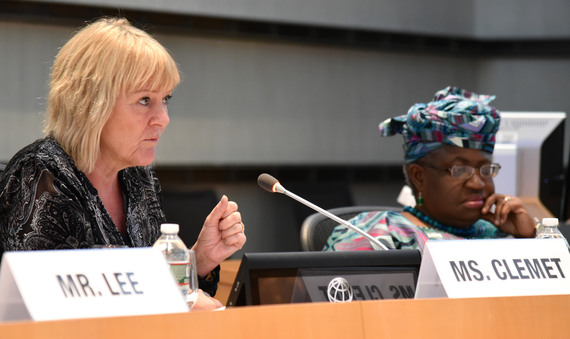 Kristin Clemet of Norway spoke fondly of her teacher: "She was both my teacher and was like a mother..."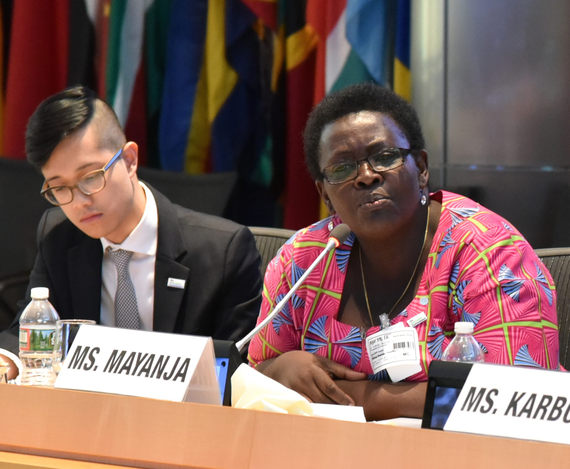 Teopista Mayanja of Uganda attributed her work today to her physical education teacher: "...learning through play and investing into sports, not only as an education aspect, but as a tool to mobilize for education..."
Why are they, their colleagues, and my fellow youth panelists and I all so committed? Because education for us is personal and has and continues to drive and define the purpose of our lives. And because we know the impact education and learning opportunities have for people and the planet.
Education, in broader terms, supports our collective humanity: reduces child marriage and early births, leads to better health for mothers and children, increases job opportunities for women and men, enables economic growth, builds tolerance among persons, peoples, and nations, and creates a more inclusive, sustainable international development.
Given that education undergirds this very development, of which nations have agreed to more fully realize by 2030, our work comes with an sense of urgency.
This urgency is taken with high regard, because we're not only talking about investing in education, we are talking about investing in children and young people - especially the impoverished and marginalized - members of our human family who have so much potential to do good in this world.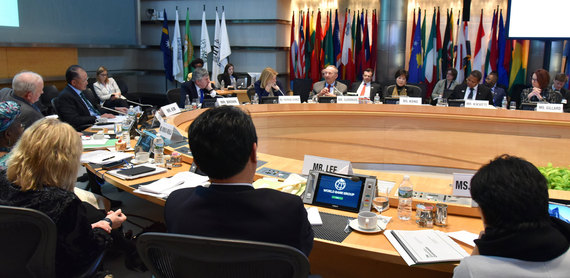 Calling all HuffPost superfans!
Sign up for membership to become a founding member and help shape HuffPost's next chapter