This is a guest blog post by THRIVE, a Trustee of the Kiva Zip program. They are focused on design development projects within under-resourced rural communities of the Mississippi Delta Region and recently partnered with Kiva Zip to help finance the entrepreneurs and small business owners in their program.

In the spring of 2002, two young socially minded students from the Kansas City Art Institute began a friendship that turned into a business partnership that has lasted for over six years. These two men, William Staley and Terrance Clark, started Thrive, a non-profit design organization, in an auspicious community in the Arkansas Delta called Helena-West Helena. Their goal is to minimize the devastating effects endemic poverty has had on rural communities in the United States.
Thrive formally incorporated in 2008 and their work began in earnest in the fall of 2009 after both partners had completed their graduate studies at Pratt Institute in New York City. Since that time, Thrive's mission has taken shape and they have created a host of economic development initiatives ranging from a business incubator that provides graphic design services and technical assistance to aspiring entrepreneurs, to a monthly arts and cultural festival on the town's main street.
In essence, Thrive provides people who want to make a difference the resources they need do good. Everything from an entrepreneur starting a coffee shop to a group of students taking part in a three week internship to create a mural campaign throughout the community.
Thrive's Helena Entrepreneur Center (HEC) was their first major development project, which began after receiving a seed-funding grant from the Walton Family Foundation by way of the Delta Bridge Project (a community development initiative that created a 10 year county-wide strategic plan). Through the HEC, Thrive has worked aggressively to launch new businesses in Helena, and the results have been remarkable. To date, nearly 50 community members have attended an eight-week class to gain an understanding on feasibility, of which 10 have moved on to the process of starting their business.
Strategic partnerships at home and across the country are at the heart of Thrive's work. Its newest partnership as a Trustee for Kiva allows Thrive to expand its offerings to HEC participants, and makes Helena an environment that is friendly to entrepreneurs and innovators. Its potential impact on the Delta can't be overstated.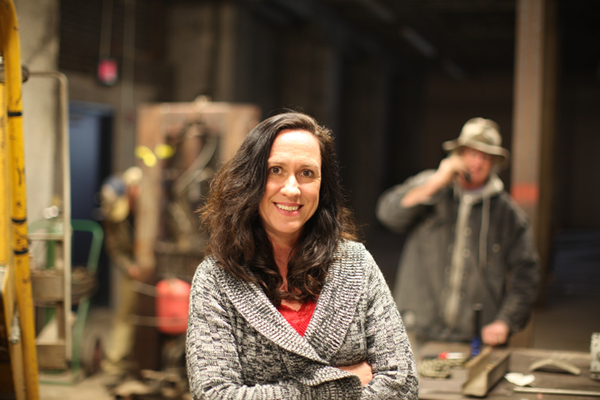 Shelley is a former high school science teacher of 12 years, who about a year ago went through a tremendous life adjustment when she retired from teaching and started an auto-body tool manufacturing company called Shelwes Tools. Her pilot product, called the Contour Sander, boasts the ability to cut the time needed to fully sand a car down to one-third of what is required by her competitors. Shelley's loan with Kiva will provide with key startup capital to fully launch her business, create high-skilled jobs in the Delta, and bring an innovative product to the market.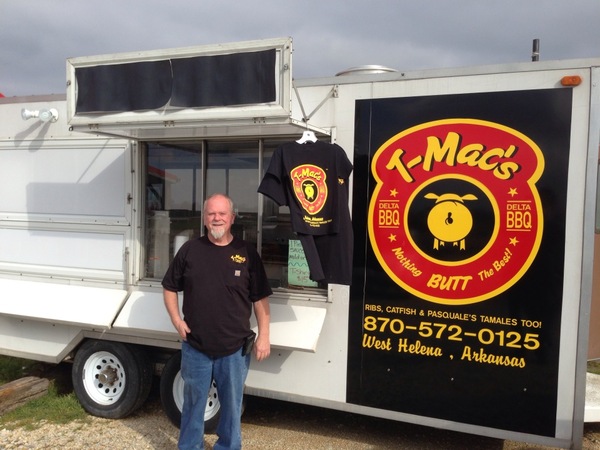 Tommy is a Vietnam War Veteran who took the reins of a successful barbeque restaurant in West Helena, now called T-Mac's. Over the last year and a half, with the support of his family, Tommy kept a successful restaurant from closing, and is now positioned to expand it exponentially. Tommy's loan with Kiva is going to allow him to open a second location in downtown Helena, which will allow him to capture a larger piece of market share keep more financial resources from leaving the community. Both Tommy and Shelley are model examples of entrepreneurs in the Delta, and deserve an equally strong amount of support. Be sure to check out each of their unique stories and contribute to their loans on Thrive's Trustee Profile.
There is still a long way to go before Thrive has reached full-scale. With the help of organizations like Kiva, Thrive hopes to bring its multi-faceted mission to more communities like Helena-West Helena and create a lasting difference in rural communities in our nation that are working hard to reach their potential.
Shelley and Tommy are currently fundraising on the Kiva Zip website. Support THRIVE and their entrepreneurs here.
Popular in the Community