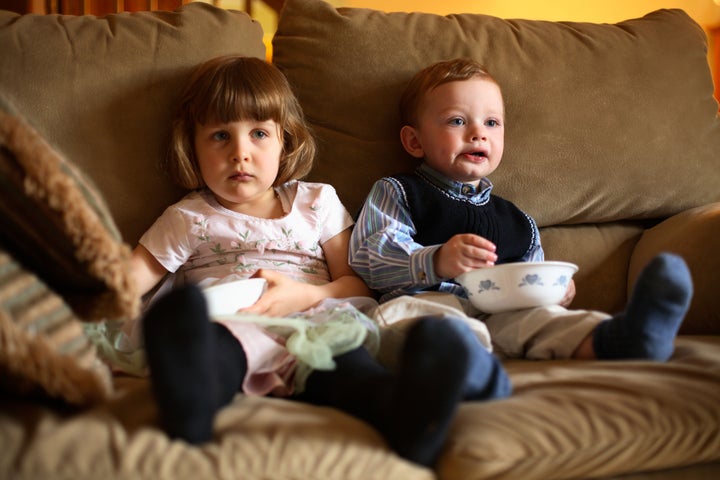 Sometimes, as I showed my 4-year-old students some new materials to work with (which teachers call manipulatives), they would ask me, "What does it DO?" This question would make me think twice about what people give children to play with: Too often it's toys and manipulatives that are designed to "do" something interesting, but not to require the child to "do" very much at all!
My favorite choices for manipulatives have always been materials that teachers call open-ended. These are materials that require children to think and construct for themselves. Examples are blocks, geometric shapes, play dough, paint and other materials that allow for creating or building without a lot of instructions or guidance.
For example, my class and I once read the book Cuckoo by Lois Ehlert (a Mexican folktale) and discussed the story of the laziness of Cuckoo, who wanted to look beautiful and sing but would not stoop to help other animals of the rainforest -- until a fire threatened their seeds. This book features beautiful folk art and vivid colors, much like the tinwork and cutout fiesta flag banners of Mexico.
We could have followed up this story with a "follow-the-directions" type of assignment, in which the children cut out birds from printables or colored in pre-created line drawings. Instead, I gave the children a collection of geometric shapes of many colors cut from construction paper and asked them to design their own cuckoo. Then we did a mini-lesson on geometric shapes, colors and how birds have certain body parts.
The children created amazing birds! They used circles and half circles for wings or eyes, thick rectangles became thin rectangles for legs and feet, triangles created beaks, and so on. None of the resulting original works of art looked the same, and all were beautiful. The children were proud of their creations. And the conversations that we had during this process were rich in vocabulary from our mini-lesson.
The students were then inspired during their block play to try and create birds using plastic construction pieces and unit blocks. They also painted birds on the painting easel and used feathers and pasta to create more and more birds.
The lesson here is that the open-ended materials selected did not "do" anything, but they could be used in a creative way to inspire the child to "do." In the end, the students experienced a wonderful piece of children's literature (and learned about the author and her style in a way that allowed a comparison and contrast with another of her works: Moon Rope). They also discovered some science content that was made more interesting and relevant to them by its relationship to that story: how birds look, what they do, what they eat, where they live and how they can be represented. (I also borrowed parakeets from a friend and asked the children to observe them and draw them.) On top of that, they learned more about the names and characteristics of basic geometric shapes -- and how to work in a new medium to create an artistic piece.
What can you learn from this as a parent? Look for toys and think of projects that allow children to be creative and to construct, even though they might be a slightly messy endeavor. (A used shower curtain on the floor helps protect the floor from any spills, glue, or paint.) And try to think about the things that are already in your household as inspirations for creativity. While you are cooking, for example, your child can arrange macaroni into interesting patterns. Multi-colored lentils and beans can lead to interesting designs, and a little bit of glue turns those designs into something that they can hang on a wall. (Always remember, though, not to give such small objects to very young children.) Play dough is the perfect "manipulative" to keep your child occupied while you are preparing meals, as your child can "make" a pizza, bread, chicken or a pie (and it's easy to make your own play dough, with many recipes available on the Internet).
And sometimes, the best manipulatives aren't inside the home or classroom at all -- they're outside, provided by nature. I truly believe that my own creativity was originally encouraged and inspired by my ability to make absolutely awesome mud cakes, decorated with leaves from our backyard tree.
In a world where technology does so much for us -- including so many of the jobs that were once done by people -- the ability to be creative may be your child's most important future asset. So the next time you're at the toy store, ask yourself: What will inspire my child to "do"?

Related