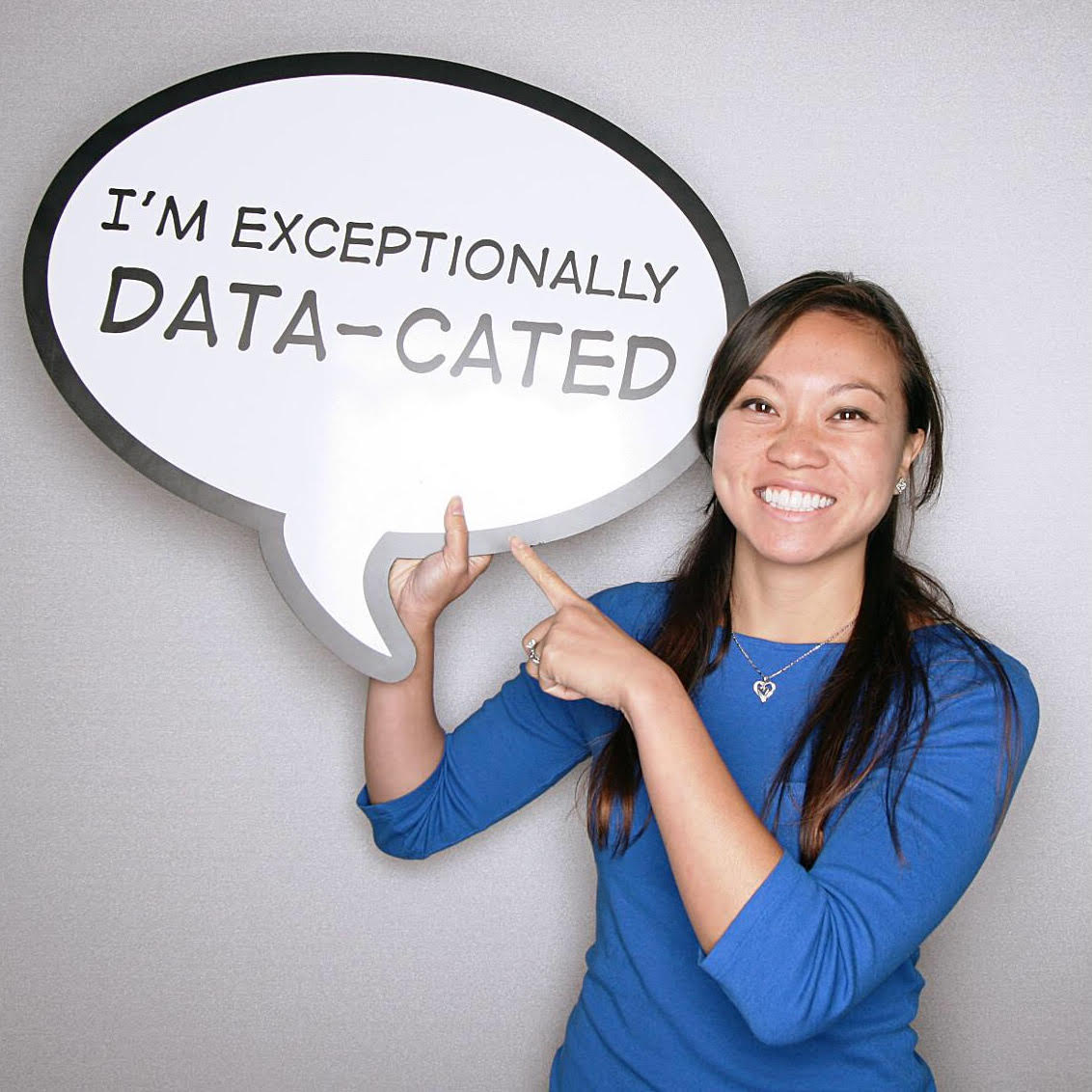 Kathy Pham
When Kathy Pham reflects on the career journey that led to her post as Advisor on Health Data for the United States Digital Service at The White House, she points back to her high school geometry teacher. The teacher had found funding for a computer science class and had reached out to Kathy because she needed students.
If not for that random chance, that my teacher had taken the initiative to teach a class that hadn't been offered by my school, I wouldn't have known about programming and computer science," shares Pham. "I applied to college and had to pick a major. My parents didn't know about engineering; I was the first in my family to go to college. Since then, I've realized how small actions can make the difference in a career.
During college, Kathy got involved in hosting large events for girls on campus to introduce them to computer science. Following her graduation from Georgia Institute of Technology, the software engineer went on to work at companies including Google and IBM before focusing on her current post in the U.S. Digital Service. When 100 Girls To Code founder Sammy Lowdermilk approached Kathy to participate in Girls Day of Code, she was in.
This past August, Pham joined girls across the U.S., as well as in Costa Rica and Ireland, via webcast for the first #GirlsDayofCode.
An initiative of the Tennessee Code Academy, Girls To Code was founded in 2014 to introduce girls to code and computer engineering at a young age, to achieve gender parity in the STEM fields. By hosting one-day workshops led by academically-trained experts who are "girls in code" themselves, 100 Girls To Code provides girls with a fun and interactive learning experience that includes an introduction to programming, website construction, games, apps, and more. At the end of the workshop, girls have a better understanding of the future of Computer Science and are often inspired to pursue a career in STEM.
The organization has grown to include 20 chapters in the U.S. as well as Belize. Visit the website to see if your city has a local chapter. Lowdermilk encourages interested leaders to start chapters in their own cities. Girls To Code provides curriculum and starter materials, teacher training for volunteers, technical and education support, promotion, and participant eligibility for college scholarships.
Story DeWeese, a high school student at Chattanooga's Girls Preparatory School, participated in the Girls Day of Code. The high school senior says, "I had heard about 100 Girls To Code and wanted to learn HTML and other things I hadn't worked on before. I had already studied AP computer science so I was more prepared than some girls who were just beginning. After a few events, I started volunteering to help other girls."
We need to support more women getting into the STEM fields. Right now, very few of the Computer Science degrees in the U.S. are earned by women; it should be fifty/fifty. If half of popular applications and websites are used by women, I think women should have input and be creating, not just consuming," she says. "I am definitely going to pursue Computer Science in college. My goal is to create my own applications.
When Girls To Code Day's Nashville facilitator Katy Campen was unable to find an advertising or marketing job after graduation, she participated in South Carolina's Bootcamp Iron Yard. While at Iron Yard, she started helping at camps run by the Tennessee Code Academy. She says it was reaffirming to teach kids how to code as she was learning but she was surprised there weren't any girls at the camp. With Sammy Lowdermilk, she helped start 100 Girls To Code.
"Girls came in wanting this knowledge and information but had no opportunity to get it. We just went full speed ahead with the 100 Girls To Code project. We hosted camps and taught other instructors to get girls involved in Computer Science," she says. "After that, we noticed a nationwide need for these camps so we helped people start their own chapters."
Campen says she had not considered studying Computer Science and Engineering but in hindsight, it's something she does every day at her position as a front end web developer with an e-mail marketing firm in Nashville. "I feel that STEM isn't specific to math and engineering applications. It's really important to understand what's going on behind the screen whenever you can so you can understand the world a little better and to figure better solutions in the future."
Computer Science can be whatever you want it to be. You can build a website, a program, a video game, something to keep up with fitness. It's a very important skill set you can apply to your lives in any way that is needed. That's powerful. You can use technology to publish a novel or be a blogger. Learning code and programming helps us express ourselves and solve complex problems in creative ways that wasn't possible ten or fifteen years ago.
She says the goal of 100 Girls To Code is to remember the people who may have been excluded or don't have direct access to this type of knowledge. "We've totally revolutionized every piece of our lives and it's not realistic to say only one type of person can do this. We need lots of different people to come up with creative solutions."
To connect with your local chapter or find out how to start a chapter in your area, visit 100 Girls To Code.