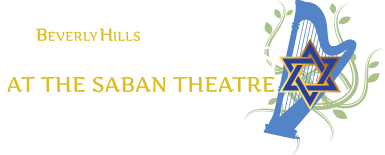 Each year, Rabbi David Baron and the Beverly Hills Temple of the Arts combines their traditional Yom Kippur services with enlightening and inspiring talks by a series of diverse guests. This year may have been the most memorable holiday service ever.
One of Rabbi Baron's guests was none other than an Irish-born Roman Catholic priest, Father Eamon Kelly. However, Father Kelly is no ordinary parish priest. He is the Vice Charge of the Pontifical Institute Notre Dame of Jerusalem Center, as well as the Vice Director of the Magdala Center in Jerusalem.
A decades-long resident of Israel, Kelly has been involved with the excavation and study of a first-century synagogue on the shores of the Sea of Galilee. The site was mentioned in ancient Jewish texts as a location during the Jewish-Roman wars, and also in Christian texts as the hometown of Mary Magdalen. One of the most important relics discovered at the site is the Magdala Stone, which depicts the world's oldest carved image of a menorah. A replica of the stone was on display at the Yom Kippur services and will be shown around the United States in coming months.
Other speakers at the holiday services included Greg Krentzman, a survivor of the 2016 terrorist attack in Nice, Anne Bayefsky, Director of the Touro Institute on Human Rights and Haider Elias, co-founder and President of a global organization established in the aftermath of the Yazidi Genocide committed in Iraq in 2014. Mr. Elias has been working with Amal Clooney and others to bring ISIS perpetrators of the genocide to justice.
There were two particularly moving moments during the Friday evening service. The first was the reading by actor/director Bill Duke of a letter written by a rabbi from a congregation in Charlottesville, Virginia, as he and others stood in defense of their synagogue during the demonstrations by neo-Nazis. The other was the rendition of a Hebrew song based on Psalm 34 by Dr. Judea Pearl, the father of slain Wall Street Journal reporter Daniel Pearl.
This year's High Holy Day services at the Temple of the Arts demonstrate how a commitment to diversity, spiritual values and forgiveness help us to rise above the turbulence of even our troubled times.
Related
Popular in the Community