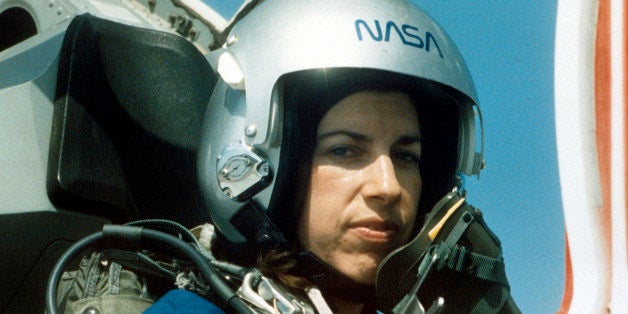 When I think of Hispanic Heritage month, I can't help but think of Latinas who have changed the world.
I want to highlight the remarkable women who represent the Latino world for their strength, values and cultural heritage. In their fields, these women stand out in their roles because of the passion they put into everything they do.
These five Latinas at the forefront of their respected fields and are changing the world. They are some of the most admirable women in the world and we're celebrating them for Hispanic Heritage Month.
Five women who have changed the world:
Puerto Rican star Rita Moreno is a unique talent. This actress made all of us proud of our Latin identity when she became the only person to ever receive an Emmy, a Grammy, an Oscar and a Tony Award. It was her memorable role as Anita in "West Side Story" that gave her the Academy Award for Best Supporting Actress. This remarkable accomplishment was followed by another when she became the second Puerto Rican to receive an Oscar.
Today at 81 years old, Moreno is still as active as ever in her profession. Most recently, she is known for her show "Rita Moreno: Life Without Makeup" and for playing Fran Drescher's mom on TVLand's "Happily Divorced." Moreno's work opened doors for Latinos in Hollywood and she's an inspiration and role model to those that follow.
Media: Cristina Saralegui
Cristina Saralegui is known as the "Latino Oprah" and producer of her show "Cristina," which was the most successful Spanish-language talk show in television history.
Saralegui is a well-known Cuban-born journalist and talk show host that Latino audiences both in and outside of the U.S. adore. After "Cristina," Saralegui launched "Pa'lante con Cristina" on Telemundo and later landed her own channel, Cristina Channel, on Sirius XM Radio.
Saralegui, is not only a pioneer in Spanish broadcasting, as she has interviewed countless celebrities, but she went further and broke all the established rules about what was considered proper on television. There are no "politically incorrect or forbidden topics" for Saralegui– she does as she feels she has to for the entertainment and integrity of her show.
Literature: Isabel Allende
If we talk about literature, Isabel Allende is definitely one of the best examples of greatness. This Chilean writer has made an incredible difference in the world of literature. Author of novels such as "The House of the Spirits," "Eva Luna" and "Paula," Allende knows how to enthrone her wonderful characters, blending her life experience with Latin American myth and realism.
Allende's book "The House of the Spirits" was such a hit that she went from being a part-time journalist to a world renowned author, almost overnight. She is one of the world's best known Spanish-language authors and has sold nearly 60 million books worldwide.
Engineer Dr. Ellen Ochoa will always be recognized as the first Latina astronaut to go to space when she boarded the space shuttle Discovery in 1993. She made history again when she became the first Hispanic and second female director of NASA's Johnson Space Center.
She has a total of 978 hours in space. Ochoa was born in California and is of Mexican descent.
Ochoa is a pioneer in the field of spacecraft technology with at least three different inventions patented today. She is such a role model that she has two schools named after her. It's a huge honor to have her on our inspirational list of Latinas.
Justice Sonia Sotomayor was elected to the bench for the Supreme Court in 2009, becoming its first Hispanic member in history. This bicultural American-born to Boricuas parents declared:
"Although I am an American, love my country and could achieve its opportunity of succeeding at anything I worked for, I also have a Latina soul and heart, with the magic that carries."
Sotomayor reached one of the highest positions in American justice and in doing so, she made the entire Latin community proud of her.
Calling all HuffPost superfans!
Sign up for membership to become a founding member and help shape HuffPost's next chapter