Last month, Ancliffe posted a striking photo that shows the mom nursing her son Jonah at her sister's wedding. She captioned the Instagram post, "Just me and my baby having a drink (Gotta do what you gotta do, wedding or not) #normalizebreastfeeding"
While many people have praised Ancliffe's "epic" breastfeeding photo, others have pointed out that her Instagram is also full of inspiring postpartum body posts. From stunning photos of her midsection to empowering captions about body positivity, the posts are raw and honest.
"[M]y body is stretched, sagging and uneven but I'm still attractive," Ancliffe wrote in the caption for a photo of her bikini and belly chain-clad body. "You don't stop looking good in a bikini once you have kids, you just look like a different kind of good. When your body no longer looks like the Instagram bikini model and you have a mom bod, be proud!"
The mom also included a reminder to her fellow parents: "[Y]our child thinks you're the most beautiful person in the world... That's all that matters anyway. #motherhood."
In another bikini photo caption, Ancliffe celebrated her "saggy, stretchy tummy," as well as the "stretch marks and imbalanced breasts and all the rest of that body changing goodness."
She also said she wanted to share these postpartum midsection photos to help other people feel good in their skin and embrace body positivity.
Related
Before You Go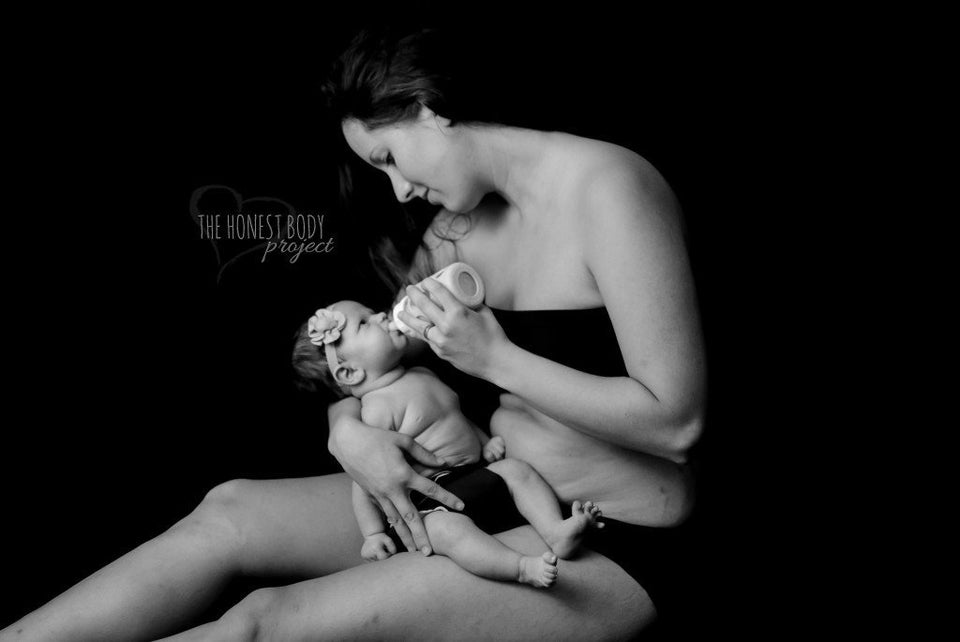 Postpartum Body Project