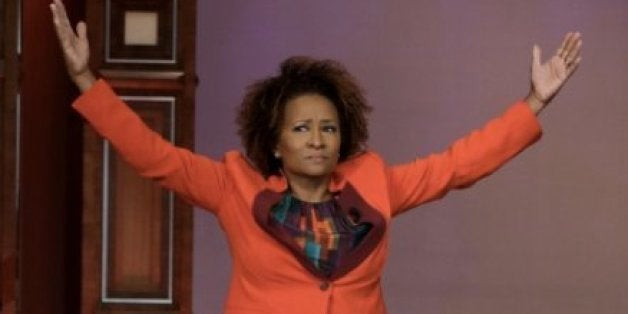 In honor of National Breast Cancer Awareness Month, we're taking a moment to honor survivors who have spoken out with candor and humor about facing the disease and being a survivor.
In partnership with the makers of Genius 3D mammography, here are eight inspiring quotes from our favorite celebrities.
1. Christina Applegate, Actress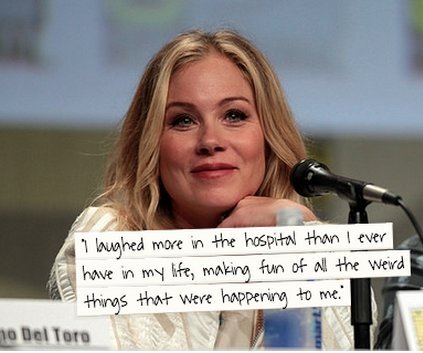 "I laughed more in the hospital than I ever have in my life, making fun of all the weird things that were happening to me. My friends would walk in with this sad look, and I would throw something at them and say, 'Come on! This isn't the end of the world!'"
Source
2. Edie Falco, Actress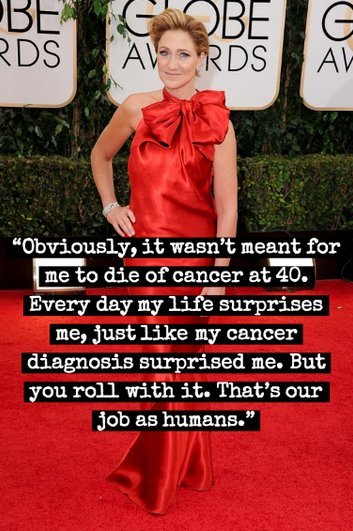 "Obviously, it wasn't meant for me to die of cancer at 40. Every day my life surprises me, just like my cancer diagnosis surprised me. But you roll with it. That's our job as humans."
Source
3. Peter Criss, Musician, Former Kiss Drummer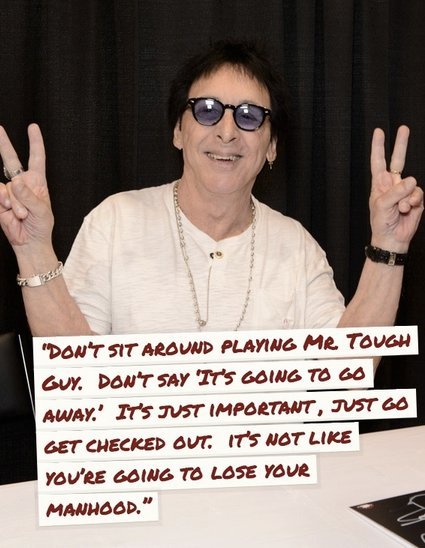 "Don't sit around playing Mr. Tough Guy. Don't say 'It's going to go away.' It's just important, just go get checked out. It's not like you're going to lose your manhood."
Source
4. Carly Simon, Singer-Songwriter, Musician, Actress, Writer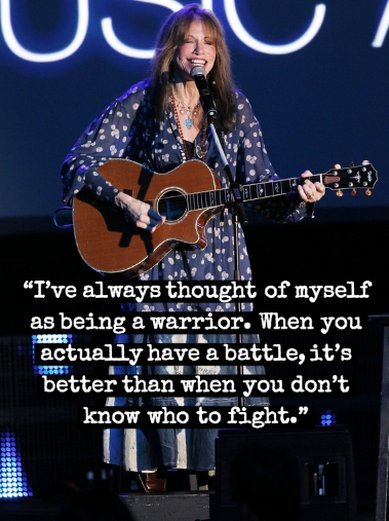 "I've always thought of myself as being a warrior. When you actually have a battle, it's better than when you don't know who to fight."
Source
5. Amy Robach, News Anchor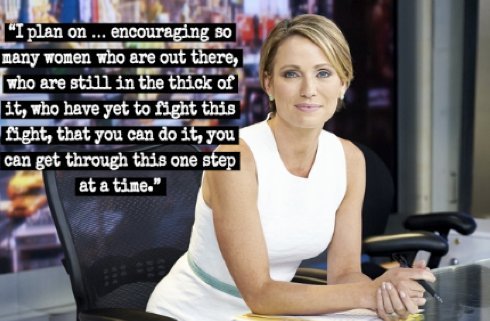 "I plan on … encouraging so many women who are out there, who are still in the thick of it, who have yet to fight this fight, that you can do it, you can get through this one step at a time."
Source
6. Kylie Minogue, Singer-Songwriter, Actress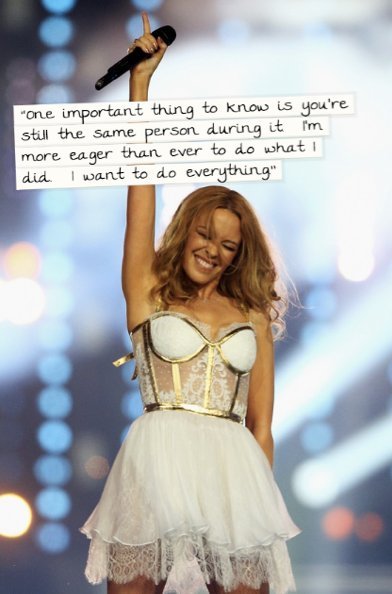 "One important thing to know is you're still the same person during it. I'm more eager than ever to do what I did. I want to do everything."
Source
7. Wanda Sykes, Comedian, Writer, Actress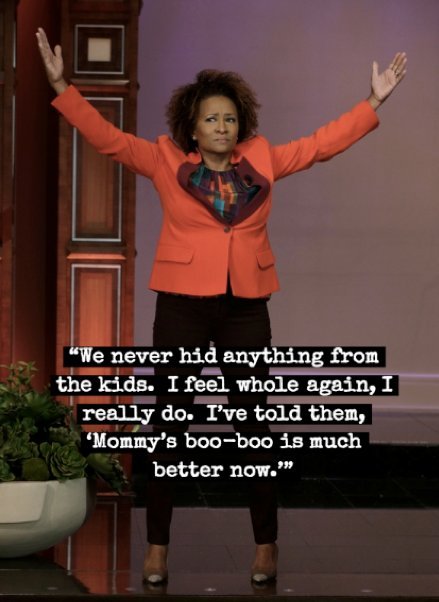 "We never hid anything from the kids. I feel whole again, I really do. I've told them, 'Mommy's boo-boo is much better now.'"
Source
8. Cynthia Nixon, Actress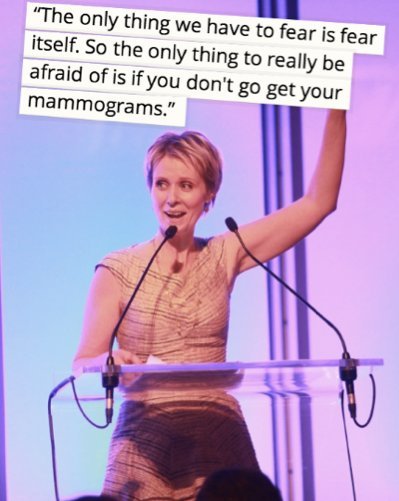 "The only thing we have to fear is fear itself. So the only thing to really be afraid of is if you don't go get your mammograms."
Source
Genius 3D mammography is available as Hologic Selenia® Dimensions® 3D system. Please consult your physician for a complete list of the benefits and risks associated with mammography.
Related