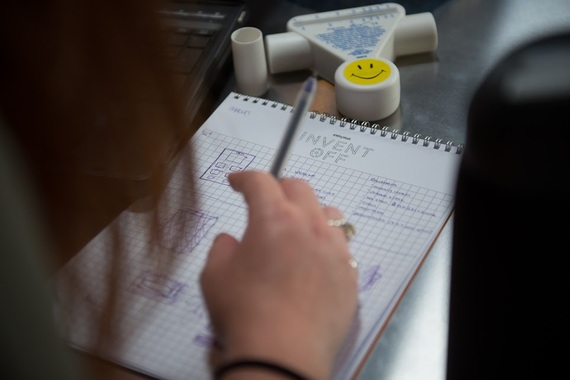 We're in the midst of a new technology shift in which billions of devices and objects -- from cars to wearables to drones -- are becoming intelligently connected. Referred to as the Internet of Things -- or IoT -- it promises to make consumers' lives more efficient, more convenient, and more enjoyable, and to transform industries by enabling new services, new business models, and new experiences.
While the IoT has been driven from a technology perspective by Moore's law with more powerful, low cost and small form factor chips, its value is reflected in Metcalfe's law--named after 3Com co-founder Bob Metcalfe--which states that the usefulness of a network grows as the square of the number of nodes increases. Think about that within the context of the IoT, in which tens of billions of devices and objects will be connected -- and interconnected -- in the coming years. Today in your home, you likely have dozens of connected devices and IP addresses. In the future, it will be hundreds.
What's exciting about the IoT is that the opportunities are truly limitless. From smart thermometers to smart irrigation controllers to smart doorbell cams that can detect visitors, I continually hear about new and innovative products that push the boundaries of what's possible by incorporating connectivity and compute capabilities. The innovation is happening throughout the ecosystem and extends well beyond software, as we're seeing a tremendous amount of activity happening with hardware development as well. At the heart of this innovation are start-ups, entrepreneurs, and makers from around the world, who are constantly challenging the status quo by asking "What if?"
To help drive continued innovation within these communities, we worked with Arrow Electronics to introduce the DragonBoard 410c, a high-performance, low-cost development platform that leverages the same connectivity, compute, location and imaging capabilities found in today's smartphones, all in a board about that's about the size of a credit card. Based on the Qualcomm Snapdragon 410 processor, the DragonBoard 410c is designed to support rapid software development and hardware prototyping. This makes it ideal for enabling embedded computing and IoT products, including the next generation of robotics, cameras, medical devices, vending machines, smart buildings, digital signage, gaming devices, and much more. This board, and many more like it, allow inventors with big ideas to commercialize those ideas much faster.
The DragonBoard 410c will be featured as the centerpiece technology of the documentary web series, the Qualcomm #WhyWait Invent-Off. Entering its second season, the series will provide viewers with a unique opportunity to watch the innovation process--and to see what happens when you put this powerful development board into the hands of smart teams of inventors--from a viewpoint that is rare in the secretive and fast moving technology business. The goal of Invent-Off is to inspire invention--and tomorrow's innovators--by following two teams for three days as they create a new IoT product that will help save a life.
Directed by Andrew Fried, producer and director of Chef's Table, Invent-Off will show people how exciting and engaging it is to build something from scratch. The series will look at each phase of engineering: from ideation to execution, and every step in between. Whether it's someone in the developer community building something at home, or a team of engineers working together to develop technologies at scale, the steps in the invention process are the same. This is a chance for those who don't live in tech day to day, as I have my entire career, to get an inside view of the kind of teams that might be the next Google, Apple or GE.
We've seen a tremendous amount of innovation occurring within the IoT, but this is only the tip of the iceberg of what's possible. We're excited to see what the next generation of innovators will create, and to give the outside world a peek into the people-and their approach to innovation--that will shape the future of the connected experience.
REAL LIFE. REAL NEWS. REAL VOICES.
Help us tell more of the stories that matter from voices that too often remain unheard.