You might want to sit down for this one -- ideally, in a seat with a tray table.
That's where artist Joe Butcher (aka October Jones), from Birmingham, England, hid inspirational drawings for unsuspecting travelers during the summer and fall of 2012. Each note features a drawing of "Peppy," a cool cartoon cat who spouts out words of encouragement along with a unique -- and often hilarious -- motivational phrase.
"Lick the back of your hand," one note implores. "That's what a WINNER tastes like."
So if you ever hear someone on public transit yell, "I am a superfly success machine!" you know what's happening.
READ the rest of the tweets, below:
Related
Before You Go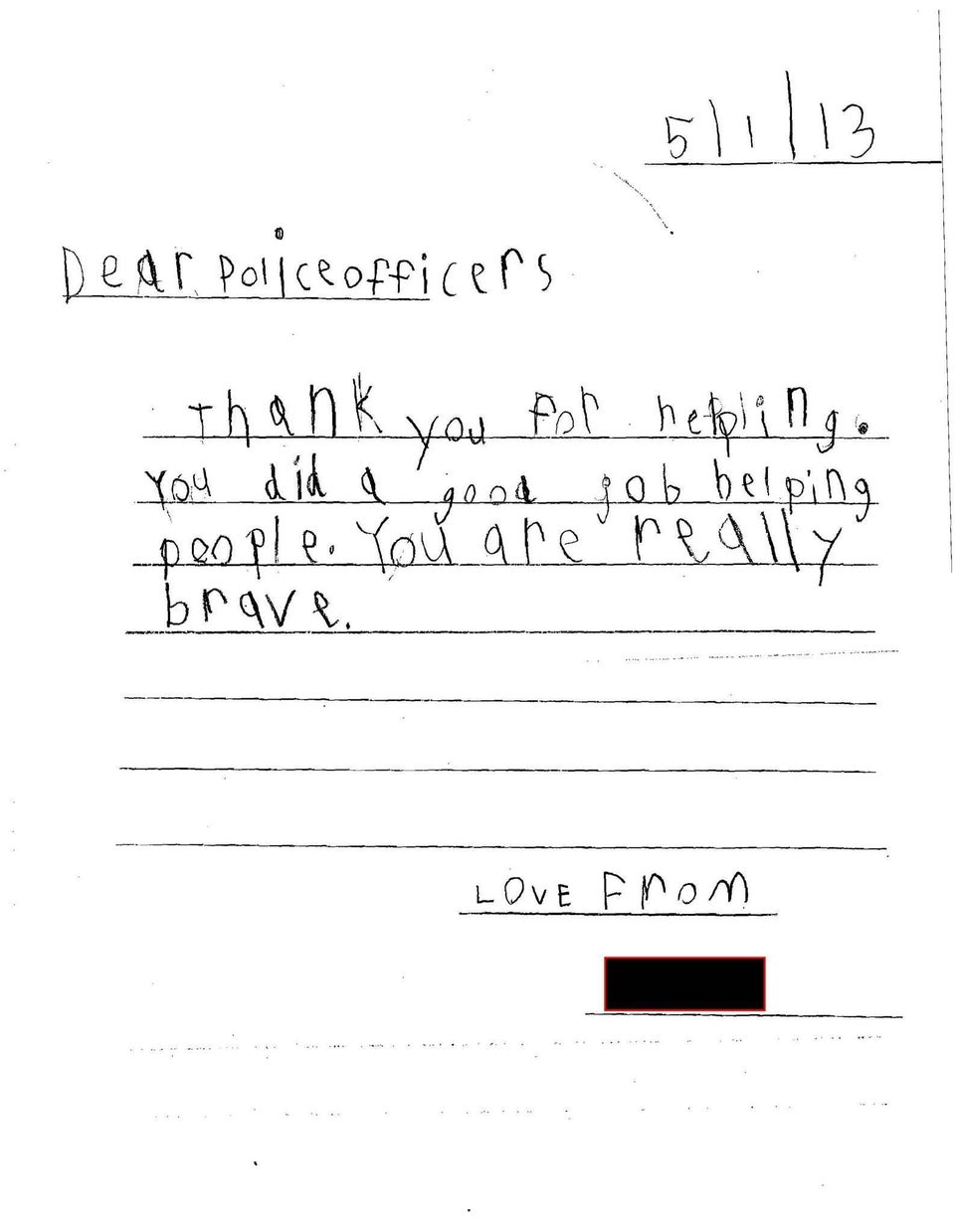 The Most Heartwarming Thank You Notes To The Police
Popular in the Community