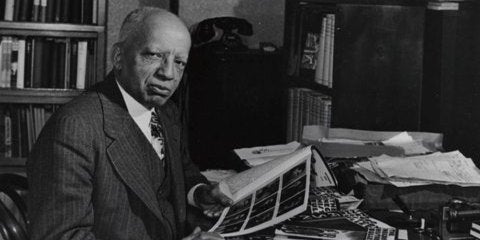 "Those who have no record of what their forebears have accomplished lose the inspiration which comes from the teaching of biography and history." - Carter G. Woodson
In February 1926, Carter G. Woodson sent out a press release announcing Negro History Week. It was more than an announcement, it was a declaration of a commitment to sharing the black experience.
"We are going back to that beautiful history and it is going to inspire us to greater achievements," he told an audience of Hampton Institute students.
Fast forward another 41 years, the National Park Foundation is helping to carry on Woodson's legacy by raising awareness for the African American experience during Black History Month and throughout the year. Past, present, well-known, and lesser-known, black history is American history, and we are honored to support critical preservation, curation, and interpretation of the African American story across the National Park System.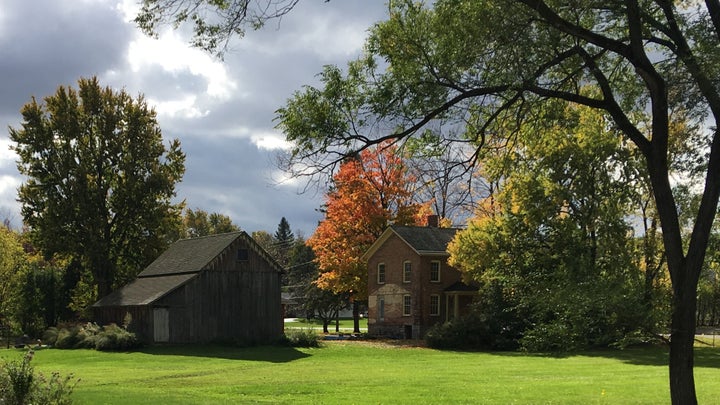 Thanks to our supporters, the National Park Foundation has provided vital funding to establish parks like Charles Young Buffalo Soldiers National Monument, Pullman National Monument, and Harriet Tubman National Historical Park, making it possible for the National Park System to tell a more complete story and be more inclusive.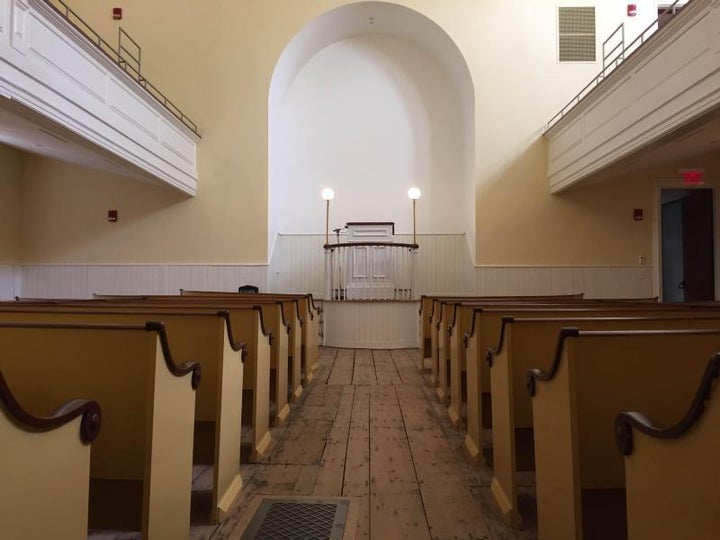 Our support extends beyond funding new parks. At Boston African American National Historic Site, the National Park Foundation provided Every Kid in a Park field trip funding for the park's Community Legacies: Civil Rights, Civil War and Using Boston's Past to Transform America's Future programs. Bridging lessons that students are learning in the classroom with historic sites in their own backyard, 4th graders walked in the footsteps of the African American community in Beacon Hill and imagined what it would be like to be part of the 54th Massachusetts Volunteer Infantry Regiment, one of the first official black units in the U.S. armed forces. They also wrote their own speeches and recited them in the sanctuary of the African Meeting House, which was built in 1806 to house the first African Baptist Church of Boston and now stands as the oldest black church building in the United States.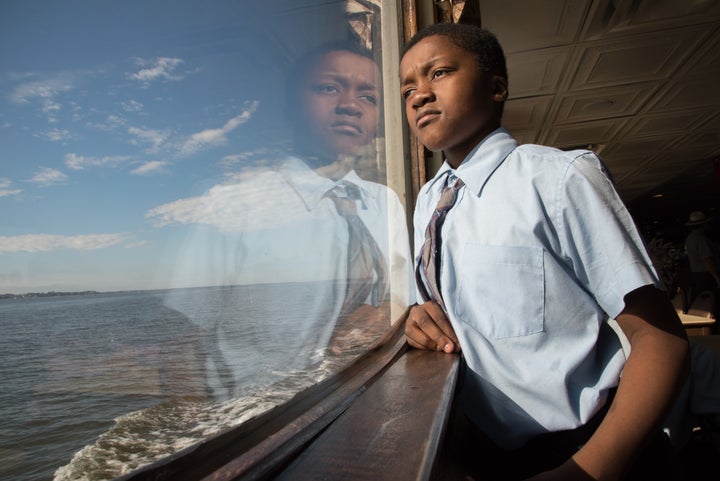 At Fort Sumter National Monument and other national parks in South Carolina, NPF is making it possible for students from the Charleston County School District to explore connections to slavery. Accessible only by water, it's many of the students' first time on a boat and for some, their first time seeing the Charleston Harbor or the Atlantic Ocean.
NPF also collaborates with partner organizations like Greening Youth Foundation and Groundwork USA to ensure that national park supporters reflect the diversity of our country.
By supporting initiatives like the National Park Service's Historically Black Colleges and Universities Internship Program (HBCUI), the National Park Foundation is investing in the present-day and the future. In Washington, D.C., a HBCUI intern worked with the Rivers, Trails, and Conservation Assistance Program and the Greening Youth Foundation to provide recommendations on improving access to water-based recreation opportunities, including kayaking and canoeing, for the local community.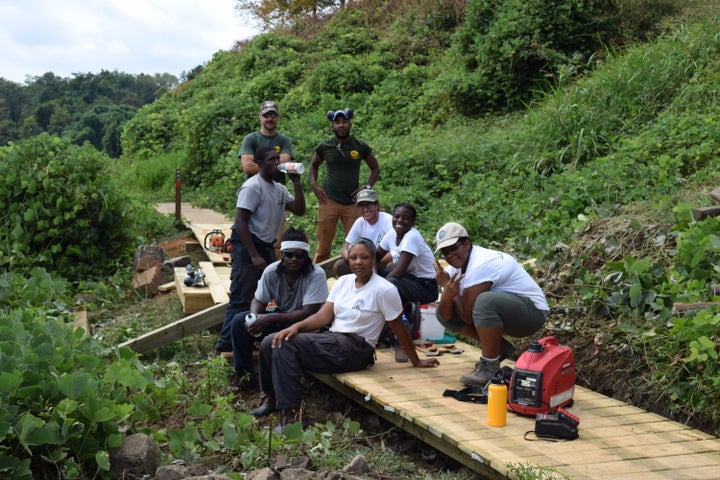 For example, in Richmond, Virginia, ten high school students embarked on a national park service trip to build one mile of new multi-use trail at New River Gorge National River in West Virginia. But their incredible impact didn't stop there. They returned home, bringing back the skills they learned, and installed 150 feet of new boardwalk to the North Bank Trail along the James River in their own backyard. For many of the students, it was their first national park experience. And within two weeks, they expanded park access for people in West Virginia and their local community.
Whether it's establishing new parks to tell a more complete story, making field trips possible, or creating the next generation of conservation leaders, the National Park Foundation is committed to carrying on Woodson's legacy today and all of our tomorrows.
REAL LIFE. REAL NEWS. REAL VOICES.
Help us tell more of the stories that matter from voices that too often remain unheard.
BEFORE YOU GO