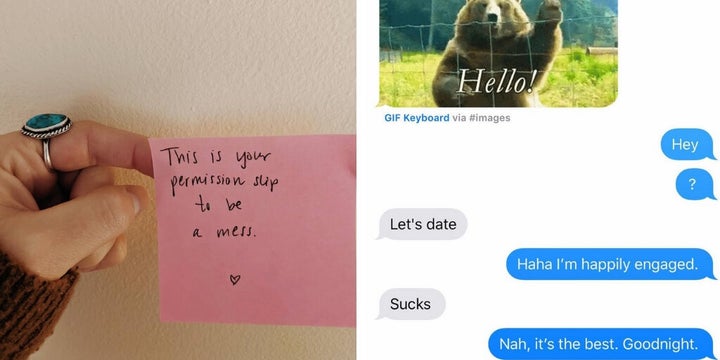 There's no such thing as too much emotional support after a bad breakup.
While good friends are usually down to lend a sympathetic ear and give advice, it can't hurt to have a little extra moral support. Enter Instagram: The app is full of therapists using the platform to share their helpful advice. It's also full of funny illustrators who draw about the highs and lows of being newly single.
Below are 15 accounts it pays to follow post-split. We tried to strike a balance between the salty (@textsfromyourex) and the sweet (hey, we'd be remiss in our duties if we didn't include a few accounts that post inspirational quote cards).