Brace yourself. Ads are coming to Instagram.
White told The Journal's Evelyn Rusli that her team is looking to place ads in a few corners of the app: In the Discover function, where members can find popular photos and videos, and in search results.
The move should not be surprising. When Instagram announced it was adding video capabilities in June, it conveniently capped the length of videos at 15 seconds -- the normal runtime of most television ads. That same month White discussed how she wanted to protect Instragram, which is owned by Facebook, from ad backlash, telling Fast Company:
Despite being a newbie, White is already protective of the Instagram experience. "If people see super spammy ads in their feeds," she says, "it's going to be destructive." She's also started parroting [Instagram CEO Kevin] Systrom's belief that there's no reason the advertising can't be as luscious as the content, saying that Vogue magazine, a rich, glossy publication where that virtue is certainly evident, could be its model.
Every major advertising addition to Facebook or Twitter has generated negative reaction, but Instagram's case is unique, which may explain the extra attention on style. Its cohort of amateur artisans, which numbered 150 million as of Sunday, seem acutely sensitive to corporate gestures. In December, a seemingly mild change to Instagram's terms of service that let Instagram use people's photos and likenesses in ads kickstarted a grassroots campaign that seems poised to get novice photographers to quit the app en masse. Co-founder Kevin Systrom was eventually forced to alter some of the document's language.
But eight months after those terms of service went into effect, that mass exodus has yet to happen. Instagram has grown 50 percent since February. It seems that for every person compelled to flee the service, many, many more don't know or care enough to leave.
Even if there's backlash against Instagram's ads, its parent Facebook has proven adapt at inserting ads into its own network while retaining members. White's interview in The Journal doesn't mention any of the particularly invasive types on ads, like Facebook's infamous "Sponsored Stories" where a members' likenesses were used to promote a brand. It doesn't even mention the possibility of ads in Instagram's main feed.
The Instagram community may not even be Systrom and White's biggest hurdle. It may be the fact that de facto ads are already thriving on Instagram. Brands like Nike, Starbucks, Victoria's Secret and Forever 21 already have million-person followings -- all without paying a cent for ad space.
Related
Before You Go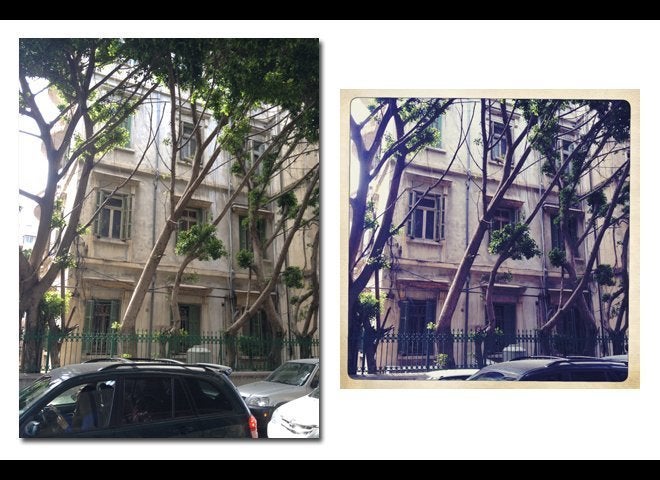 Instagram No-Nos
Popular in the Community