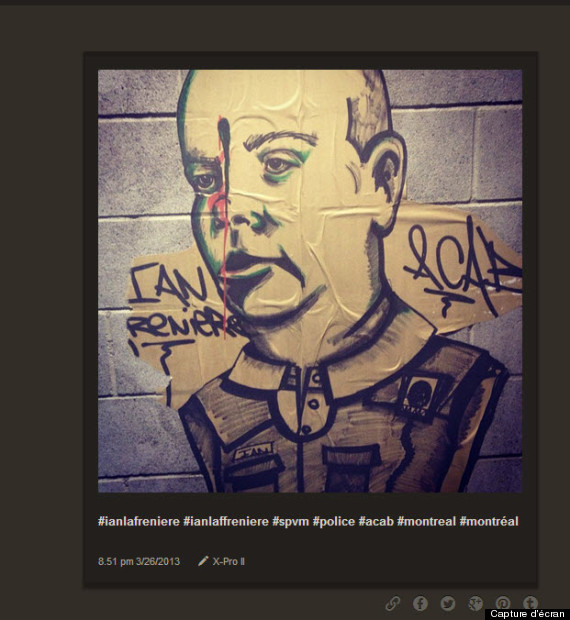 Jennifer Pawluck is either a symbol of the millennial generation oppressed by its government or a firebrand inciting violence against police officers, one Instagram photo at a time.
Canadian authorities asserted last week that Pawluck's Instagram account was grounds to arrest the student activist, who police said poses a threat to a high-ranking Montreal police official.
Pawluck has since told reporters that she finds the situation ridiculous. She claims to have simply walked up to the graffiti and snapping a photo with her phone to share on Instagram, the popular photo-sharing network.
"I think the person behind the artwork should be in my place," Pawluck said. "All I did was take a photo."
Defense attorney Eric Sutton told the CBC he thinks the police are making a political statement to show they have zero tolerance "for anything that's seen as threatening to their image."
Vice added, "The standard that this anti-cop Instagram fiasco could set for police intervention, when it comes to social media, is a scary one, especially during times of social unrest and protest."
"Many of my friends do not like the police," Pawluck told the Huffington Post's Quebec Bureau in French. "I thought it would be funny to put the picture on Instagram. I do not even know who he is, Ian Lafreniere."
Pawluck said she was arrested three times while protesting in 2012, but was never handed a criminal charge before last week.
Pawluck's arrest has stirred the student movement's base and attracted sympathizers who believe the government is too closely monitoring information shared by citizens on social networks.
"It's not just one photo. It's the gathering of many elements posted by her … that brought investigators to this point," Lemieux said. "It's not just because of the fact she posted one photo that she's being charged."
The newspaper mentions other photos on Pawluck's Instagram account, including one of a bullet captioned, "We're going to kill," and others that depict graffiti reading "death to cops" and "one cop, one bullet."
The National Post reports that Pawluck was released on bail under conditions that she stay one kilometer away from Montreal police headquarters. She's not allowed to communicate directly or indirectly with Lafreniere. She's scheduled to appear in court on April 17.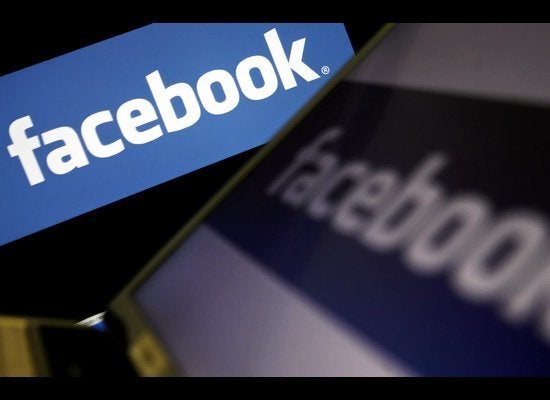 Arrested Over Facebook