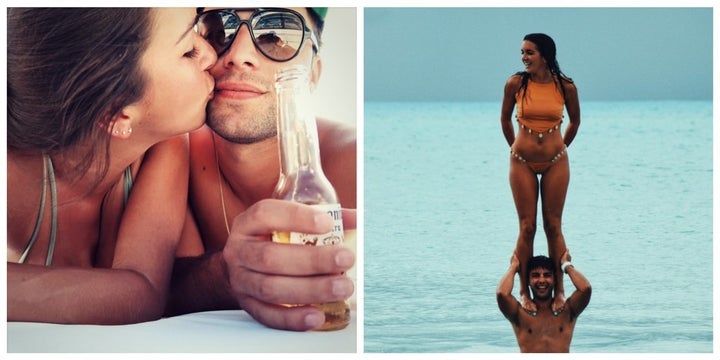 He's not a photographer by trade, but when it comes to scouting for locations, lighting and the perfect angle, this man knows what he's doing.
"He definitely has skills," Pentón told HuffPost of her boyfriend. "The pictures he takes are just for Instagram, but he makes sure he gets a great shot, every time."
It's true; look at him in action!
Martínez has always been able to snap a social media-worthy pic, but he really went the extra mile during the couple's vacation to the British Virgin Islands in July.
At one point, Pentón called on her boyfriend to take a pic of her floating in the ocean from above. Let's just say Martínez delivered and then some.
Here's what he looked like from above, clinging to the boat for dear life, just for the sake of the pic: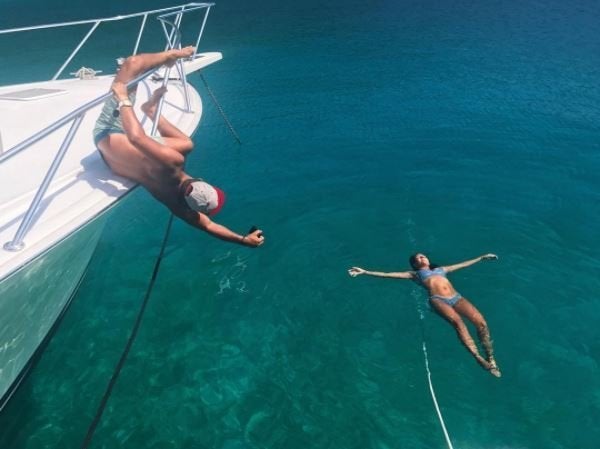 Yup, he's basically dangling by his feet to nail the shot, like some highly advanced Instagram husband/Tarzan of the Jungle hybrid: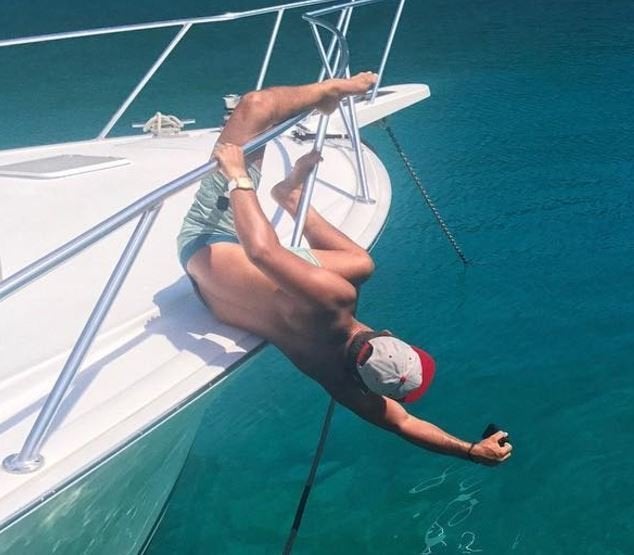 Here's the finished product:
When Pentón looked up from the water, she said she couldn't stop laughing at the effort Martínez was putting into the shot.
"We had to wait until I stopped laughing to be able to float and get the photo," she told HuffPost. "That's when he had the idea of having someone take his picture of him taking a picture of me!"
Needless to say, people were very impressed:
Moral of the story? Don't settle until you've found someone who's this enthusiastic about getting you those "likes" on the 'gram.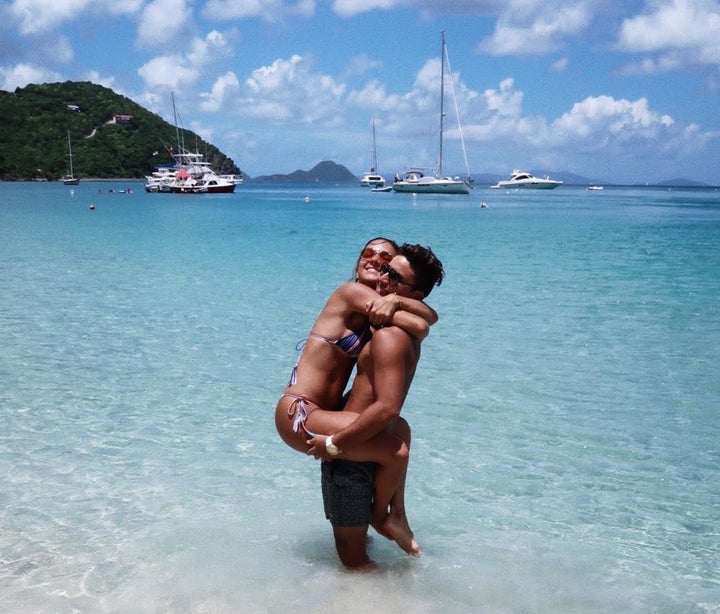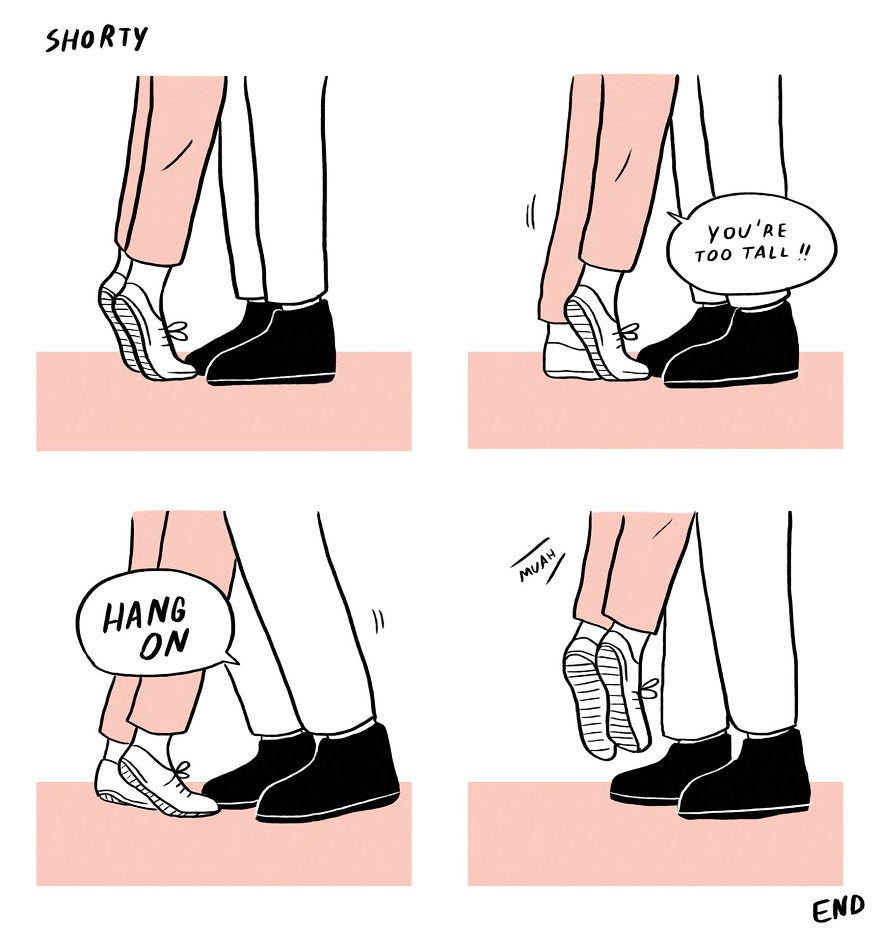 Realistic Comics About Relationships