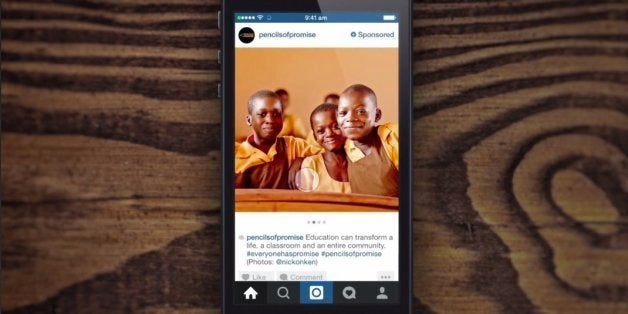 When Instagram brought advertisements to its platform in late 2013, it promised to "start slow," making sure the ads weren't too obtrusive for users. Now, it's introducing a new feature to make them stand out.
The company said in a blog post Wednesday that it would introduce "carousel ads" for businesses that want to share more than one photograph per advertisement. They'll show up in your Instagram feed, and you'll be able to flip through them horizontally, like a slideshow.
Here's what that will look like:
You'll be able to flick through a series of photos in your Instagram feed when new "carousel ads" hit. (Source)
The new advertisements will also include a "Learn More" button, which lets you tap out to a brand's website directly from your Instagram feed. This move is notable, since the social platform previously displayed links in users' profile information, and those took a couple extra steps to access from the Instagram feed. Now, carousel ads bring links right to your feed:
Want to learn more about the brand that's paying to appear in your Instagram feed? Now you can! (Source)
For now, it seems like the new carousel feature -- and link button -- are exclusively for brands that pay for ads on Instagram. The company did not respond to a request for comment from The Huffington Post.
In its blog announcement, Instagram compared the new carousel ads to "multi-page print campaigns."
"A car company might share an array of different features of a vehicle and provide a link to learn more about the new model. Or, an advertiser could showcase how multiple ingredients come together to make a delicious meal," Instagram said.
Expect to see all this and more "in the coming weeks."
Calling all HuffPost superfans!
Sign up for membership to become a founding member and help shape HuffPost's next chapter