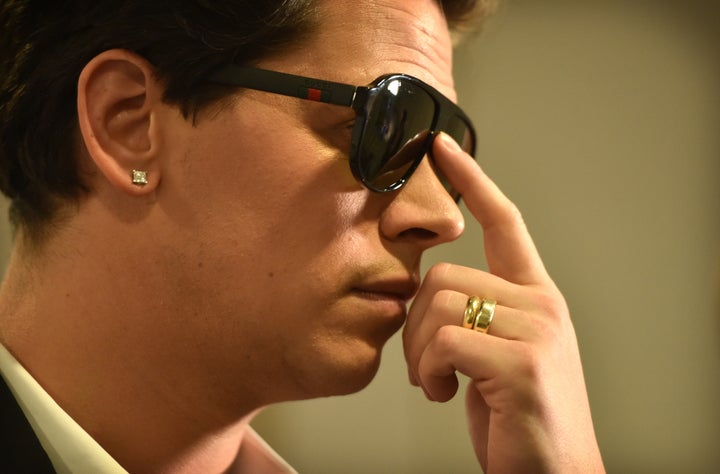 He also lamented that a bomb wasn't sent to The Daily Beast.
"Just catching up with news of all these pipe bombs," Yiannopoulos wrote in his post to nearly 400,000 followers Thursday. "Disgusting and sad (that they didn't go off, and the daily beast didn't get one)."
The message eventually vanished hours after it was posted with a note from Instagram to Yiannopoulos saying that it violated the company's community guidelines. He complained in a follow-up post that "mob rule" succeeded in blocking the post after complaints by "social justice warriors."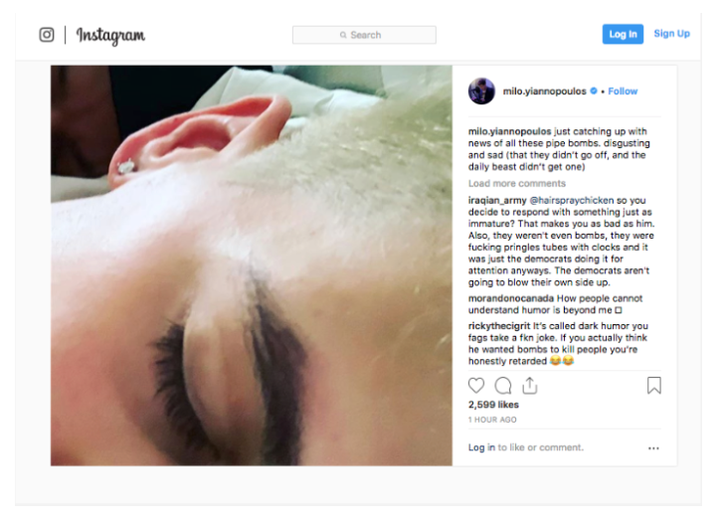 Instagram did not immediately return a request for comment from HuffPost.
A representative told The Verge: "We made an initial mistake but upon re-review it was confirmed that the content violated our policies."
A similar Yiannopoulos post on Facebook, which owns Instagram, was no longer on the site Thursday evening.
Yiannopoulos said in a follow-up Facebook message: "I will never ever ever stop making jokes about whatever I want and no one will stop me and I do not care what the consequences are." He called journalists who complain "scum."
Yiannopoulos said his comments were "an obvious joke," and called the pipe bombs, without any substantiation, a "false flag" intended to distract the public from the caravan of immigrants heading to the U.S. border. That's a growing refrain among right-wing pundits: that the bombs sent to George Soros, Bill and Hillary Clinton, Barack Obama, Joe Biden, Robert DeNiro and others were a fake distraction from political issues.
Fox Business host Lou Dobbs claimed Thursday in a since-deleted tweet that the bombs were fake and an attempt to make President Donald Trump look bad.
He was forced out at Breitbart for an interview in which he appeared to support pedophilia involving boys as young as 13.