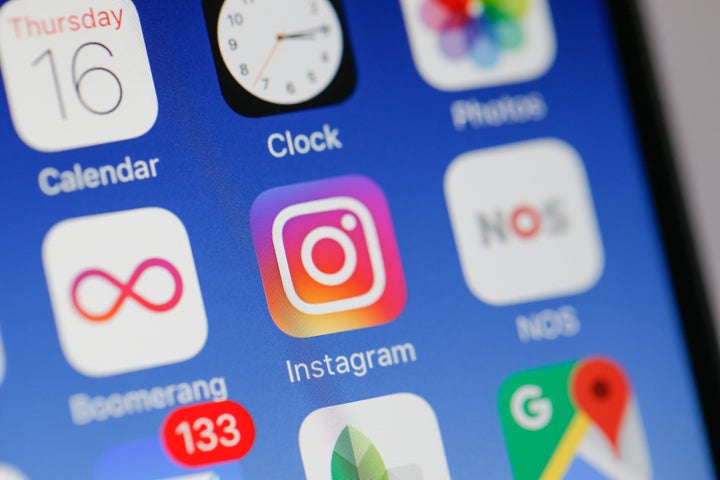 Here's one way to use social media as a force for good.
The social media platform kicked off the initiative by telling the stories of three people living with mental health disorders, all of whom used Instagram as a way to cope with their own conditions.
Elyse Fox, one of the advocates featured in the campaign's video, said that she hopes the initiative sends the message to users that they don't have to suffer in silence.
"This campaign can put you in touch with millions of people all over the world with the touch of a button," Fox said. "You never know how your story can affect someone in a positive way or make them feel like they're not alone."
Fox, who created the Instagram account Sad Girls Club as a way to talk about her own mental health journey, first started experiencing depression when she was a child.
She felt as though she had to keep what she was going through quiet and didn't seek help until she was in college. Her goal is to share her story through #HereForYou so others don't wait so long to get support. She also wants the campaign to help erase the feelings of shame that often come with a mental health issues.
"You can definitely get a support system by being more open on social media," she said. "It's been nothing but a positive experience for me and I encourage others to do the same."
"Pretty Little Liars" star Troian Bellisario also joined the charge by using the hashtag on her own account. She also praised the social media app for creating a space where people can talk about their mental health.
"No one should suffer in silence," she wrote. "There is no shame in asking for help. Take this moment to let someone know we are #hereforyou."
An estimated one in five American adults will experience a mental health issue in a given year. But even though mental illness is so common, there are still negative stereotypes attached to it which can cause feelings of shame.
But there's something to be said for creating more public awareness in a space that reaches millions of people. But it's not the medium in which people discuss mental health that's the most important ― it's the message itself. Getting people to talk ― no matter how ― is crucial.
"If you aren't dealing with [a mental health issue] there's a chance you know someone who is," Fox said. "I just want everyone to be more open and accepting to other people's feelings. This campaign is definitely a step in normalizing that conversation."
We'll certainly give a "heart" for that cause.
As part of May's Mental Health Awareness Month, we're focusing on treatment and the stigma around getting help. Check out our coverage here and share your story at strongertogether@huffingtonpost.com.