The lives of Instagram style stars and influencers may seem wildly glamorous to us regular folk, but a lot of work goes into making their feeds look effortlessly picture-perfect.
What we typically see is a glossy image that took more than a few minutes to produce, and that more than likely has been edited in some way. What we don't see are the rows and rows of images on someone's camera roll showing exactly how many photos they took before they were satisfied, or the silly outtakes that might not be the most flattering.
But they exist! In fact, here's proof from my own camera: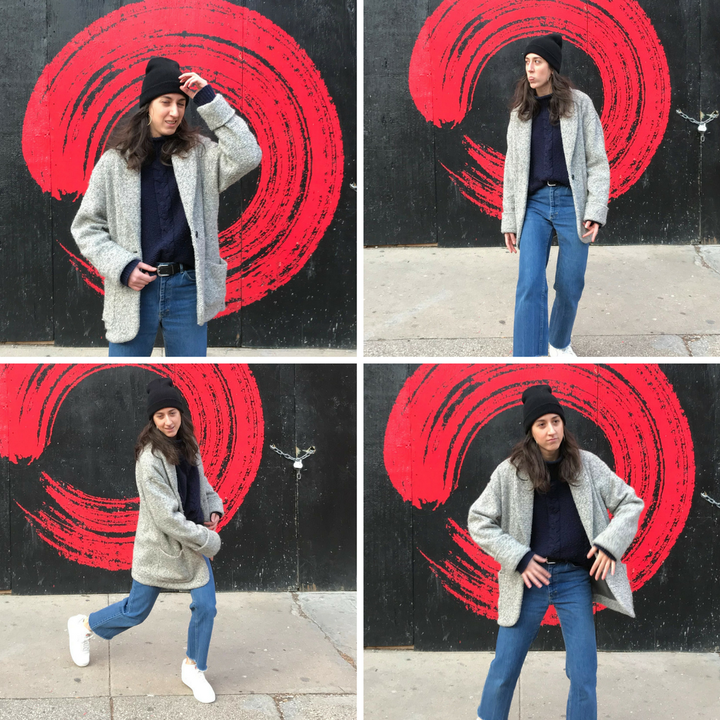 In our quest to find out what it takes to get "the shot," we asked four Instagrammers to get real about their photo-taking habits. Below, they share a glimpse of their camera rolls, their outtakes, and of course, their final products.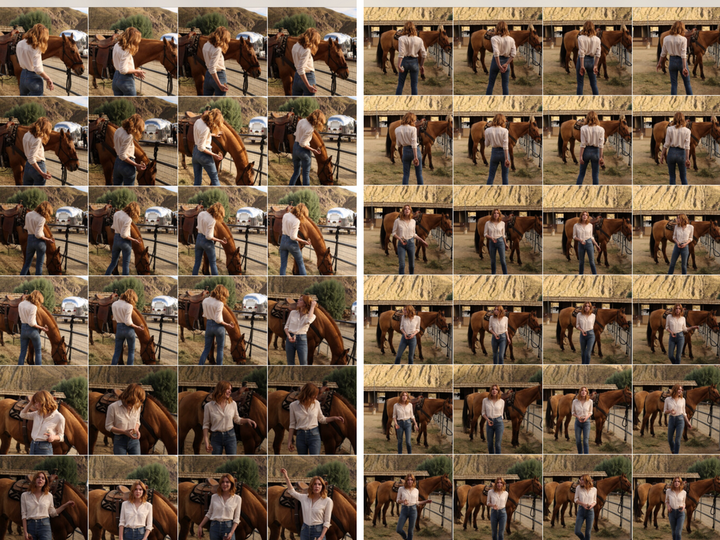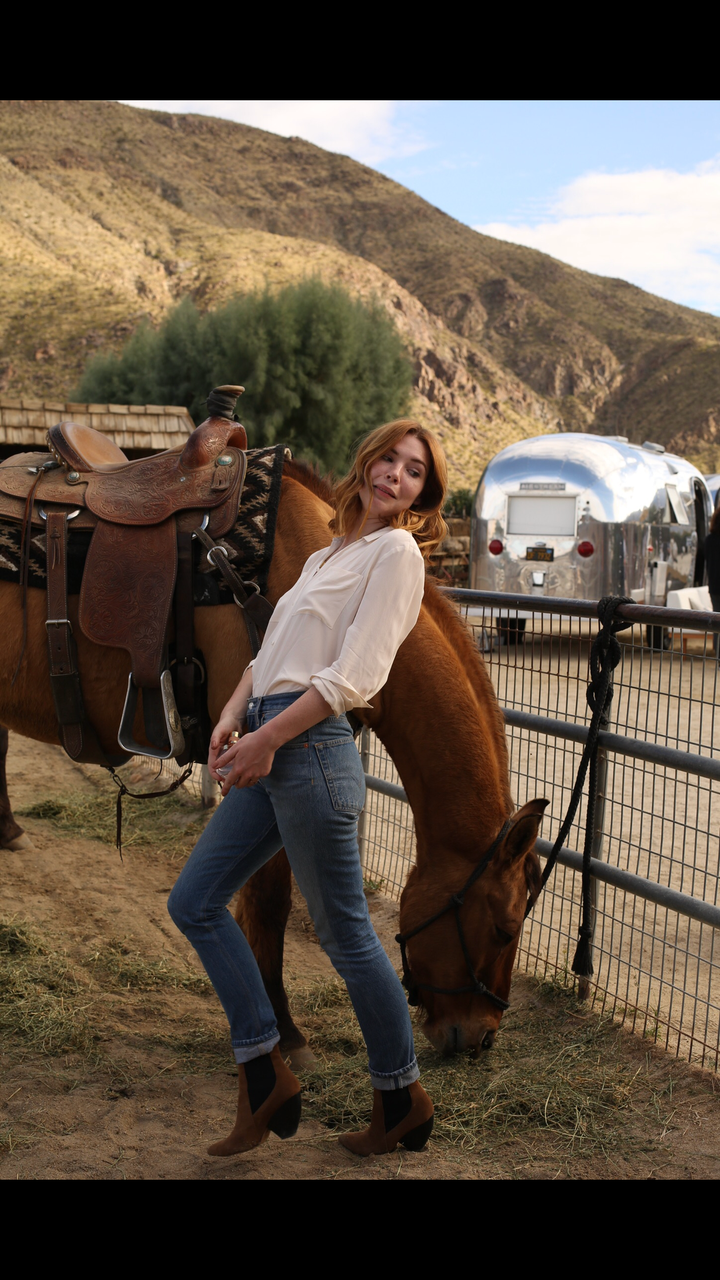 Halverson: "We spent about 20 minutes trying to get 'the shot' at this horse ranch, with my husband shooting. I originally wanted to be leaning on the horse, but quickly realized the horse was not interested in being used as a photo prop. At one point I think he may have nipped at me, hence why I was a bit skittish. In the end we went with a shot of me walking away from said horse at a safe distance."
Of over 200 photos, Halverson posted the one below: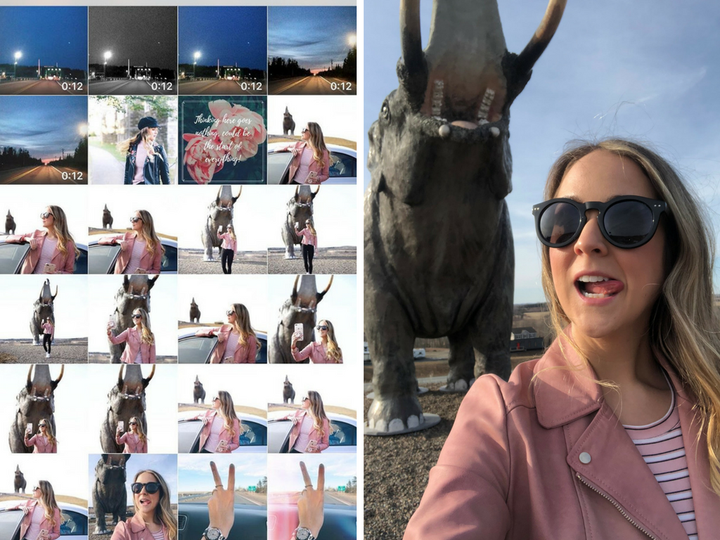 Short: "I always say that people only see about 10 percent of the work that us bloggers do (and that might even be generous). There's so much work that goes into creating that one 'effortless' looking photo that it really is anything but.
Trying to freeze a moment in time is no easy feat ― whether the wind is blowing your hair in your face and [it's] sticking to your lipstick, or your clothing is askew, or some passerby is in the frame, or the photo or something in the photo is blurry. You really do need to shoot a bunch to ensure you get the right shot because obstacles are all around you.
When it comes to getting that perfect photo, I think it comes down to two things: the emotion you want to convey, and an overall feel of effortlessness. You never want a photo to feel forced.
Almost always, though, it's the candid shots or the ones in between poses that are the ones that I choose to post, and so my boyfriend (also my photographer) always snaps away and we always end up getting a shot we like. That's not to say there aren't some mishaps or funny ones along the way.
[For this photo,] I knew wanted to inspire a road trip look, so having the car in the frame with the tourist attraction in the back was the right fit, also the lighting of this photo was just perfect."
Of over 60 photos, Short posted the photo below: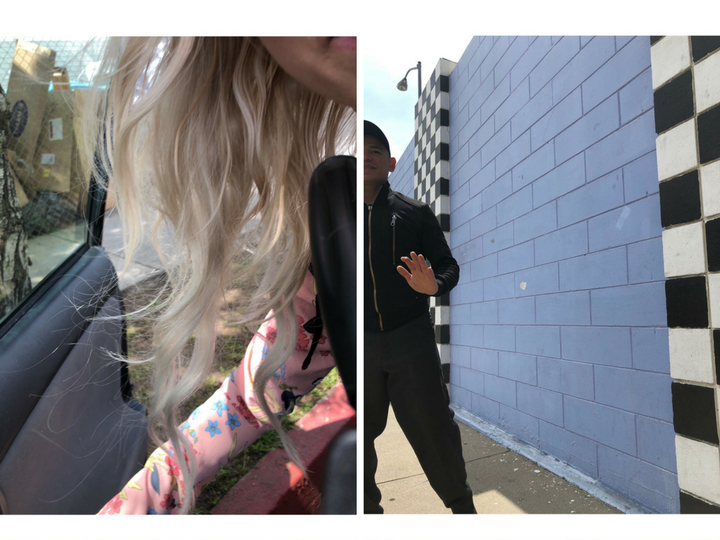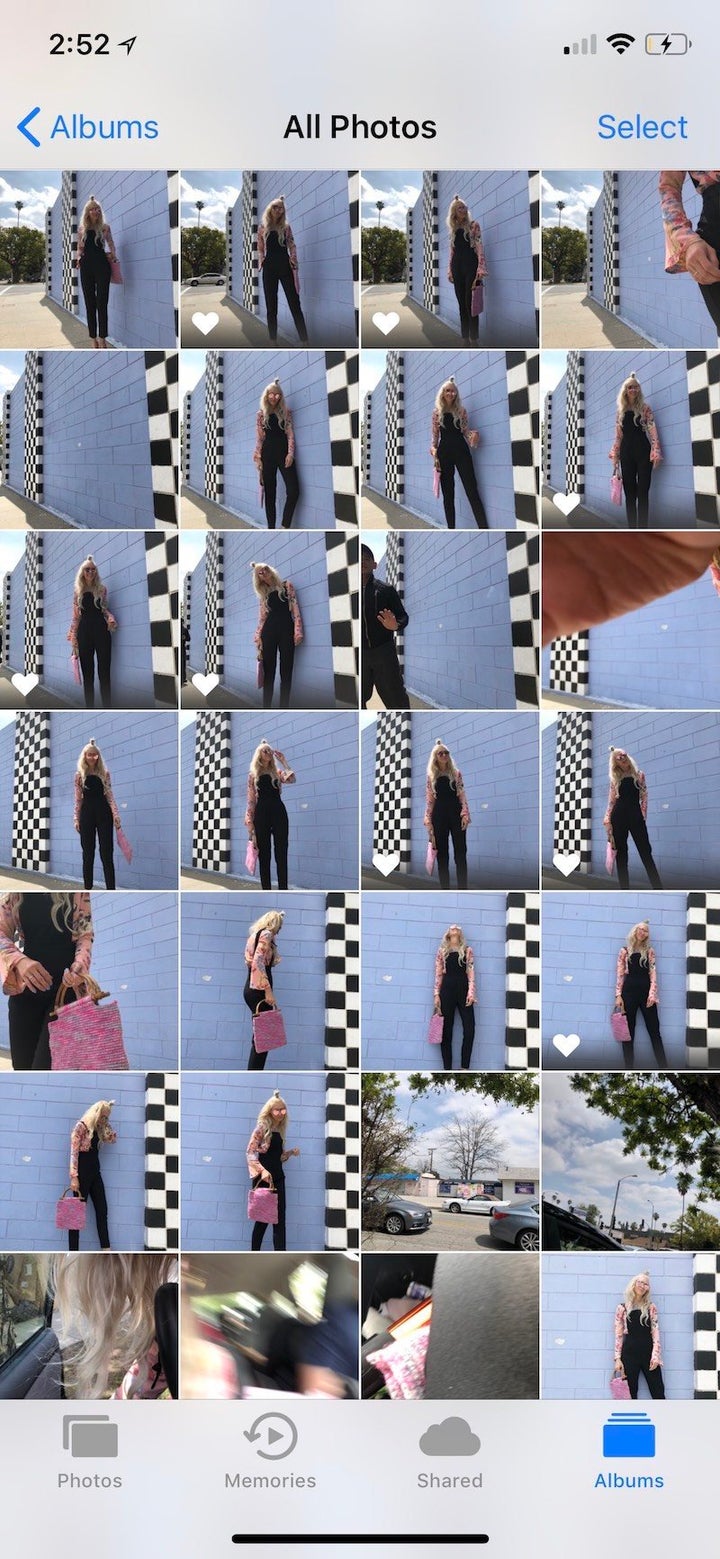 Combs: "You know how bloggers say, 'It's not all glamorous'? For me, at this stage in my life, it's actually zero percent glamorous. I'm usually schlepping my tripod around trying to find some decent light that will work with the iPhone because there is usually a combo of one or two kids and a husband impatiently waiting in the car.
Every time I use this method, I'm praying there isn't someone secretly filming me to show the world how ridiculous I am. I use an app that takes 10 photos at a time so my camera roll is usually three blank photos while I'm running back to my mark, a couple photos of my back on my way there, three that I can maybe use, and a couple accidental closeups as I run back to the tripod. Then there are also a bunch of the street and the car as I'm getting back in.
Sometimes I get lucky and a passerby strolls through the shot (some apologetic, some angry)! 'This sounds terrible,' you say! 'Why do you do this to yourself?' you ask? As crazy as it seems after the scenario I described, I enjoy doing this! I truly enjoy putting outfits together. I also thrive on this chaos and the feeling of finally getting that shot and cementing my outfit into my history. I always said I would love to have #ootds of my great grandma, so maybe [my great grandkids] will like to see mine someday."
Of about 50 photos, Combs went with the photo below: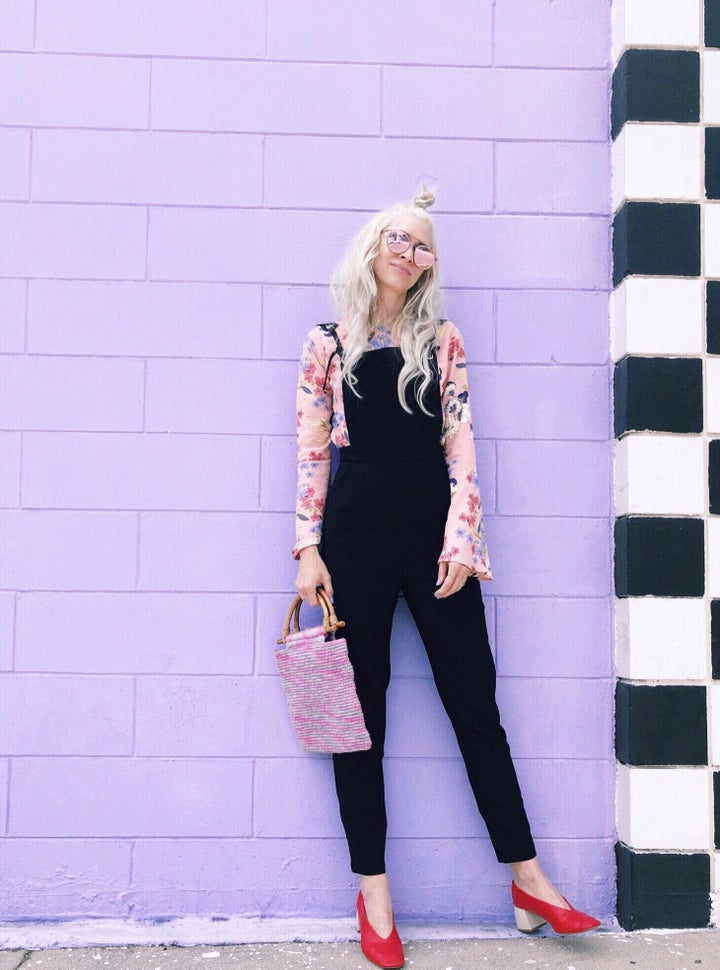 Steffy Degreff aka @steffy: 20+ photos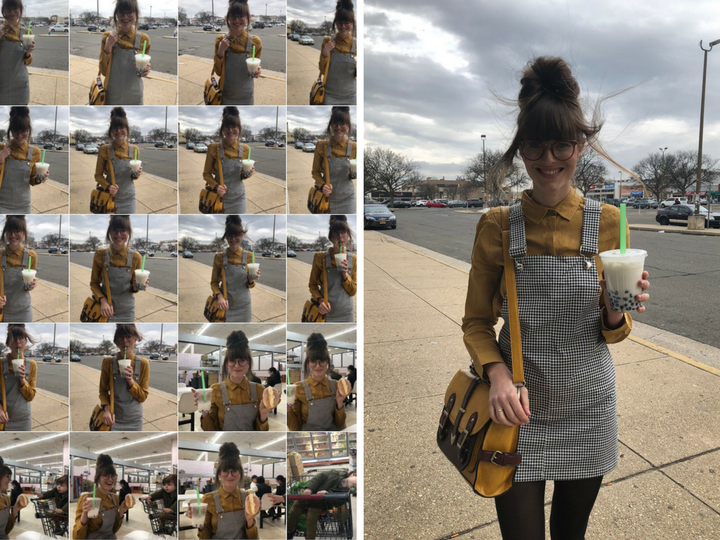 Degreff: "I am actually not the kind of blogger who takes 300 or even 100 images to get 'the shot' but we do always take at least 20! In this particular photo, my hair kept blowing really funny into my face, so we had to snap until the wind stopped. I also really wanted to be taking a sip of the bubble tea, and sometimes photos sipping a drink can go very wrong! I liked the final picture because my hair was still blowing, and it was a bit imperfect, but showed the dress and bag really well!"
As Degreff mentioned, she generally has at least 20 photos to choose from. In this instance, the image below was her final product: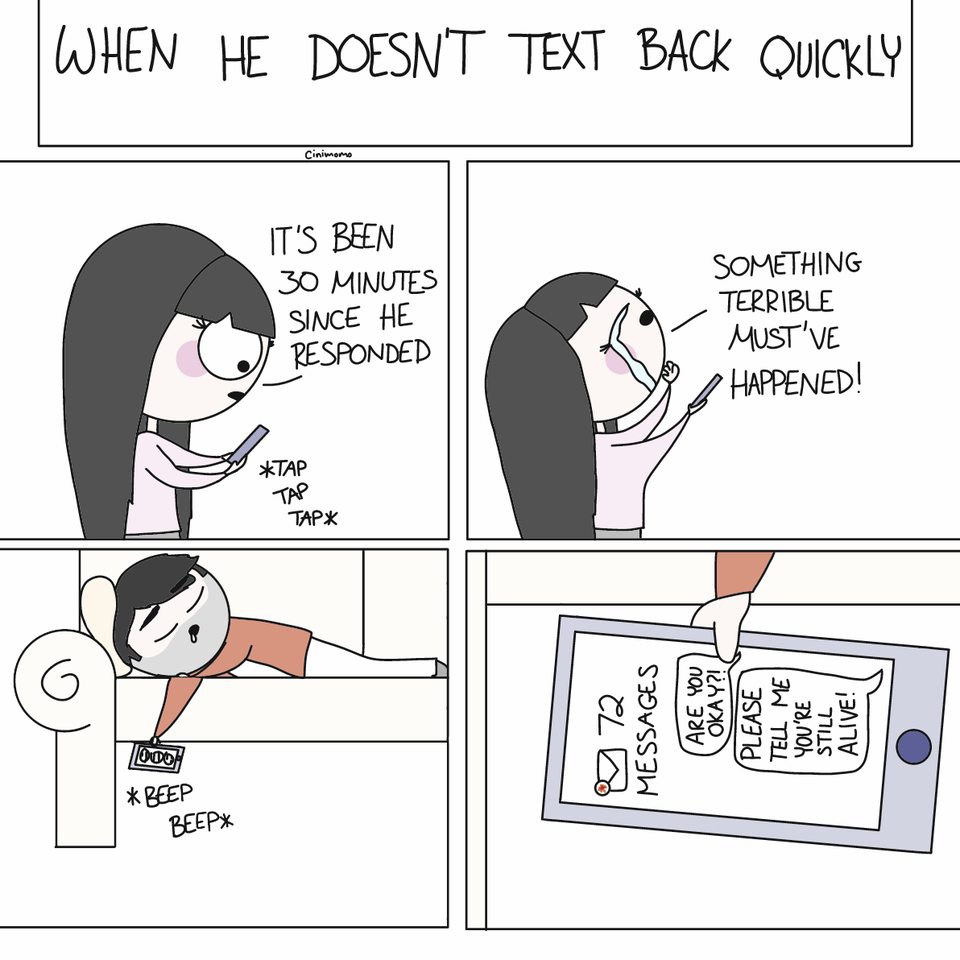 These Instagram Comics Are Like Your Relationship, Only Cuter
Popular in the Community