The company, which was acquired by Facebook earlier this year, announced on Monday a revamp of its usage policies as it looks to monetize its trove of user data. A blog post announcing the new policies has left users wondering whether their photos will be sold and used as ads, although the company's new policy states that users will continue to "own" their photos. On top of this, Instagram did not offer an "opt out" for users who are uncomfortable with the new terms.
The new policies are set to take effect on January 16, 2013, but Instagram has not explained why it made the changes. According to the AP, "The updated terms suggests that Facebook wants to integrate Instagram into its ad-serving system, which can, for instance, promote an item by telling users that their friends 'Like' it. The new terms make it clearer that Instagram could use your photos to market to your friends [...] It said a concurrent change to the privacy policy, a separate document, would help Instagram function more easily as part of Facebook."
Our intention in updating the terms was to communicate that we'd like to experiment with innovative advertising that feels appropriate on Instagram. Instead it was interpreted by many that we were going to sell your photos to others without any compensation. This is not true and it is our mistake that this language is confusing. To be clear: it is not our intention to sell your photos. We are working on updated language in the terms to make sure this is clear.
Systrom went on to say that the company did not plan to incorporate users' photos into advertisements and reiterated that users will continue to own their photos.
"The language we proposed also raised question about whether your photos can be part of an advertisement," he wrote. "We do not have plans for anything like this and because of that we're going to remove the language that raised the question. Our main goal is to avoid things likes advertising banners you see in other apps that would hurt the Instagram user experience. "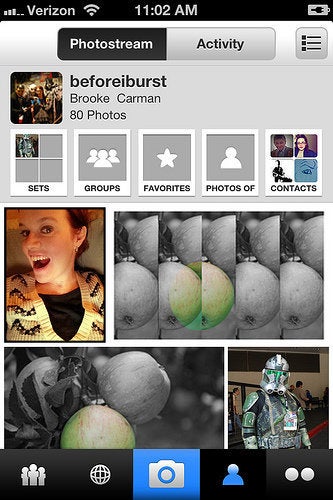 11 Instagram Alternatives