Using Instagram on your computer is now easier than ever.
Instagram has finally added a search tool to its desktop experience, the company announced via Twitter. The popular photo-editing and content-sharing platform now allows users to search for profiles, hashtags and locations through a brand-new search bar on Instagram.com.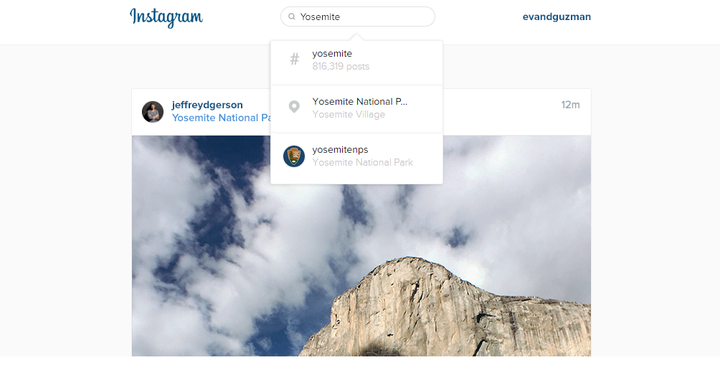 "We're committed to improving discovery on Instagram across our platforms," a spokeswoman for Instagram told The Huffington Post. "While Instagram.com is designed to be complementary to the mobile app, it's important to the global conversations that happen on Instagram."
Optimizing discovery on the web is especially important, given the growing amount of Instagram content embedded on Facebook, Twitter and other websites. In June alone, 5.3 billion impressions were generated by Instagram embeds, the company spokeswoman told HuffPost.
Users still can't create content using Instagram's desktop service, though. Editing and posting pictures are done only on mobile.
Launched as a mobile-first app in 2010, Instagram introduced web profiles in November 2012, just a few months after the app was acquired by Facebook. Although Instagram remains primarily focused on mobile, it's been expanding its desktop presence in recent months. In June, Instagram.com unveiled a fully revamped website, with a cleaner design and larger images.
Now we're wondering how long it will be till we can use Instagram filters directly on our computers.
Popular in the Community