Forget rose-colored glasses. It's time to see the world through an Instagram filter. And thanks to a new start-up, you'll soon be able to do exactly that.
The company, Tens, has launched an IndieGogo campaign to create tinted sunglasses that give the world a similar look to that of an Instagram photo or polaroid picture. Or as the company tells it, a "real life photo filter" that "lend[s] an uplifting tint to the world beyond the lens."
This GIF shows how the Tens' lenses would transform a normal scene into an Instagram-like wonderland (or over-saturated headache, depending on your opinion):
Marty Bell, Kris Reid and Tom Welsh are the three friends behind Tens. They came up with the concept in the summer of 2012 while road tripping across Scotland in a car with a busted radio. With nothing to do but talk amongst themselves, they started chatting about what they wanted to do in the future.
Somewhere along the open road, a sunglasses company was born. Since launching their crowd-funding campaign this Thursday morning, they've already raised over $30,000 dollars.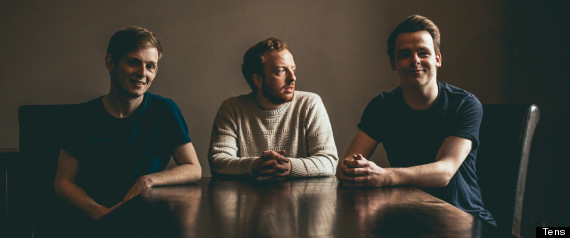 While the three friends have always had a lot of faith in their idea, they've been astounded by the response they've gotten thus far.
"It's MENTAL!" Welsh told The Huffington Post over email. "We always said as long as we made our goal in the Indiegogo campaign it would enable us to start the business; which was the only real aim. Some seemingly optimistic part of me hoped we'd hit our target in the first week, but it took us just under 2 hours to achieve it this morning. We're all completely blown away!"
The frames come in black, navy, deep red and teal. If you pre-order through IndieGogo, you can get your own pair in the color of your choosing for $60. The Tens founders hope this is only the beginning.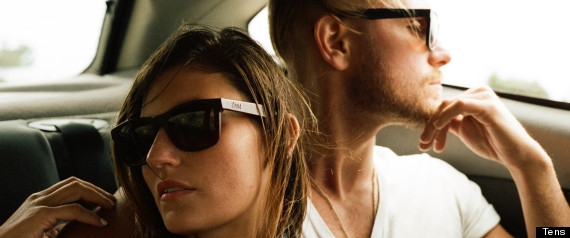 The team plans on rolling out a wider selection of gender-specific frames later this summer and to start developing different lenses later this year. But for the moment, they're more than pleased with what they've got. Welsh said that "the lens really defines the ethos of our brand." Which, according to him, can be summed up in three choice words: summer, outdoors and adventure.